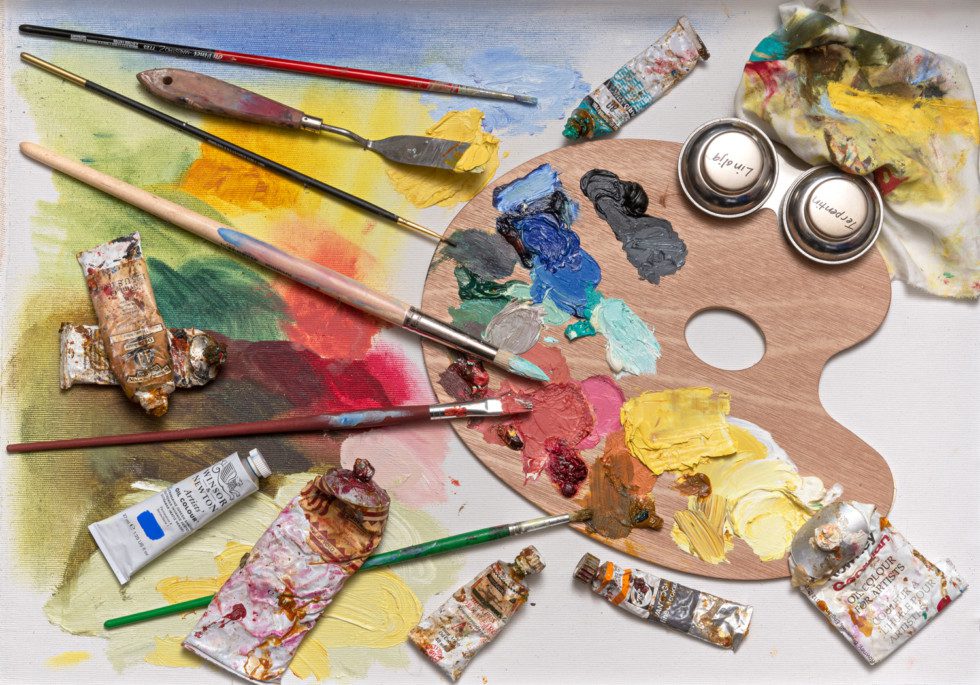 Building blocks of art
The artist's materials and tools
Stockholm
"Oil on canvas" is a common description on our signs, but what does this actually mean? Building blocks of art invites you to look at art behind the scenes. To see, feel and try some of the materials and tools that artists use.
Art can be many different things: paintings, sculptures, drawings, photographs, installations, and even happenings. And yet, most works of art are built with the same elements: ideas that are visualised in various materials and media.
Building blocks of art introduces you to painting, drawing and photography. In our display unit you can explore the materials with your eyes and hands. Get an introduction to the materials that the artists in our collection used to create their works.