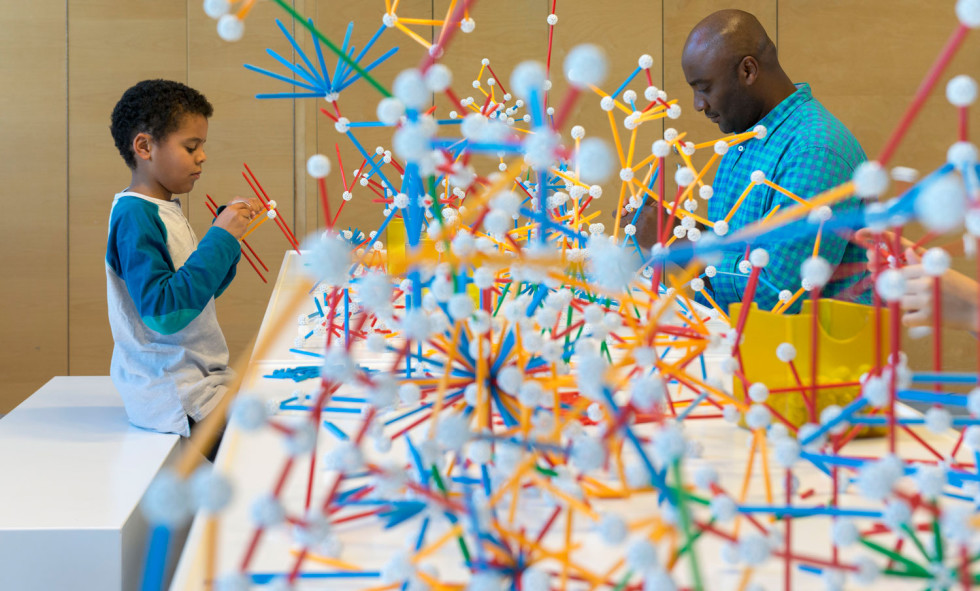 Children's Moderna Museet
Bring the family to Moderna Museet, we have activities for all ages. Admission free to the Moderna Museet Collection and many of our temporary exhibitions.
Welcome to the kids' reading corner and Family Sundays in the Workshop. Download our family audio guide, go on an exciting exploration in our exhibitions or do our art quiz!
During school holidays, kids are welcome to join in Moderna Museet's holiday activities. And don't miss our popular baby tours.
Push chair parking, kiddie carriers and baby changing facilities are available and the Restaurant have food for all ages.
Please do not touch the works in the Museum, as they are sensitive. Please hold children by the hand when you visit the exhibitions.
Exploration in our exhibitions
Family tours for kids and adults are available for most of our major temporary exhibitions. These often include a puzzle of some sort, with fun tasks to solve along the way. Ask at the information desk on floor 4, and get ready for an exciting art adventure!
Published 19 October 2015 · Updated 12 September 2017