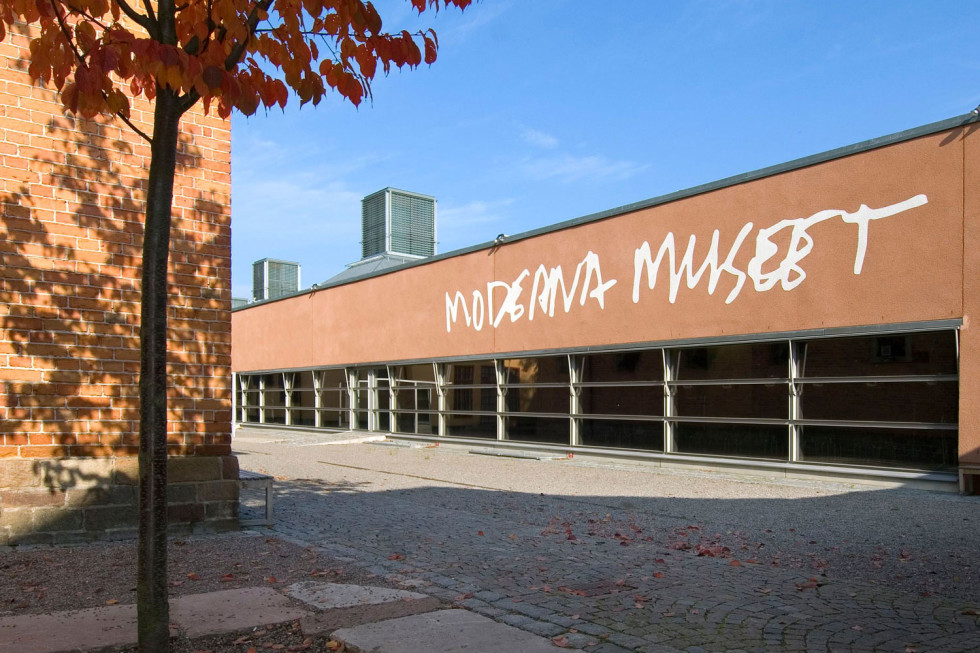 Moderna Museet is one of Europe's leading museums for modern and contemporary art. We collects, preserves, shares and exhibits modern art from the early 20th century and photography from 1840 and onwards. The museum opened in 1958, when was moved from the Nationalmuseum into a former navy drill hall on Skeppsholmen in Stockholm.
The current building was completed in 1998, adjoining the old museum premises, and is designed by the Spanish architect Rafael Moneo. Moderna Museet also opened in Malmö in 2009.
Our vision
Our vision is to continue to work in the open and experimental spirit for which Moderna Museet has always been known. The presence of the art and the artists is our key concern, along with our dialogue with an actively participating audience. By developing this interaction, we build a Museum for the future.
A brave museum in a larger world, taking risks in the name of art
Moderna Museet takes risks in the name of art. The Museum is famous for this, and we continue to pursue our activities in this spirit, enabling all artistic disciplines to meet, and confronting contemporary audiences with the best from the past.
An open museum that reconsiders history and engages with contemporary society
Moderna Museet is the obvious meeting place for people who want to see modern and contemporary art in Sweden. Here, they will find internationally famous masterpieces that attract many returning visitors. But it is equally important to offer new impulses to visitors who are curious about what is being created today. The Museum's collection is a dynamic and growing resource that is shown from new perspectives constantly. New experiences arise in interaction with the temporary exhibitions.
A relevant museum, where encounters with the best art enhances our knowledge about the world and ourselves
The open museum is both a collection of key works and a mobile arena for activities that engage the public and the world beyond the museum walls. With rich programmes of activities and playful events, the audience meets not just the art but the artists themselves. Ultimately, we are concerned with art as an experience for people of all ages, and art as a source of knowledge about the world, and about ourselves.
The collection
The Moderna Museet art collection comprises more than 130,000 works in various media. Originally dominated by three categories – Swedish and Nordic art, French-oriented modernism, and American art from the 1950s and 60s – the collection has been extended to include ground-breaking 20th and 21st century women artists and works from a globalised world. With some 100,000 items, Moderna Museet's photography collection is incomparable.
Only a fraction of the collection can be on display. But it allows us to explore and reformulate the standard art historical narrative through new insights and constant changes in the exhibition. This includes Moderna Museet Malmö, with its innovative angle on selecting and showing works from the collection since opening in 2009.
Published 22 May 2015 · Updated 6 May 2021