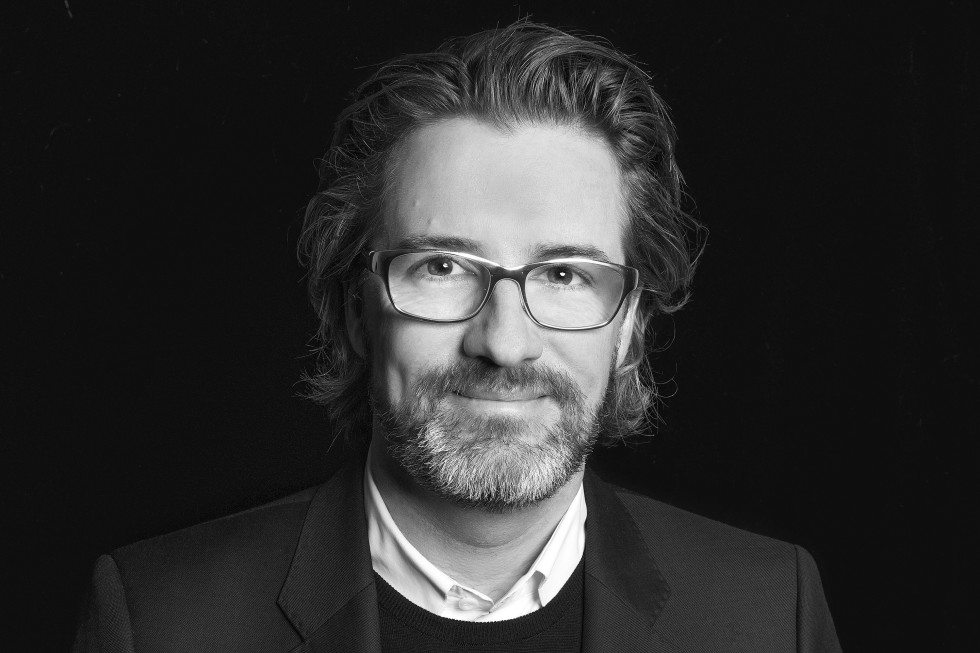 Biography Olafur Eliasson
Olafur Eliasson (born 1967, IS/DK) is a visual artist who works in a wide range of media, including installation, painting, sculpture, photography, and film.
Since 1997, his critically acclaimed solo shows have appeared in major museums around the world, such as the Museum of Modern Art, New York; Tate Modern, London; Louisiana Museum of Modern Art, Humlebæk, Denmark; Martin-Gropius-Bau, Berlin; SESC Belenzinho, SESC Pompeia, and Pinacoteca do Estado, São Paulo; and the Venice Biennale.
In 2003, his hugely popular The weather project, in the Turbine Hall of Tate Modern, London, was seen by more than two million people. Eliasson's projects in public space include Green river, realised in various cities between 1998 and 2001; The movement meter for Lernacken, 2000; The New York City Waterfalls, 2008; and the crystalline facades of Harpa Reykjavik Concert Hall and Conference Centre (in collaboration with Henning Larsen Architects), 2005–2011.
Established in 1995, his Berlin studio today numbers about eighty craftsmen, specialised technicians, architects, archivists, administrators, and cooks. They work with Eliasson to experiment, develop, and produce artworks and exhibitions, as well as to archive and communicate his work, digitally and in print. At Studio Olafur Eliasson, ways of touching the world are tested, not only through artworks and projects, but also through the continued development of publications and unique content for digital platforms and social media.
From 2009 to 2014, Eliasson led the Institut für Raumexperimente as a professor at the Berlin University of the Arts, and in 2014, he became an adjunct professor at the Alle School of Fine Arts and Design in Addis Ababa, Ethiopia.
In 2014, Eliasson and long-term collaborator Sebastian Behmann founded the international office for art and architecture Studio Other Spaces to focus on interdisciplinary and experimental building projects and works in public space.
Since 2012, Eliasson has directed the social business Little Sun, together with engineer Frederik Ottesen, which produces and distributes solar lamps for use in off-grid communities.
Eliasson lives and works in Copenhagen and Berlin.