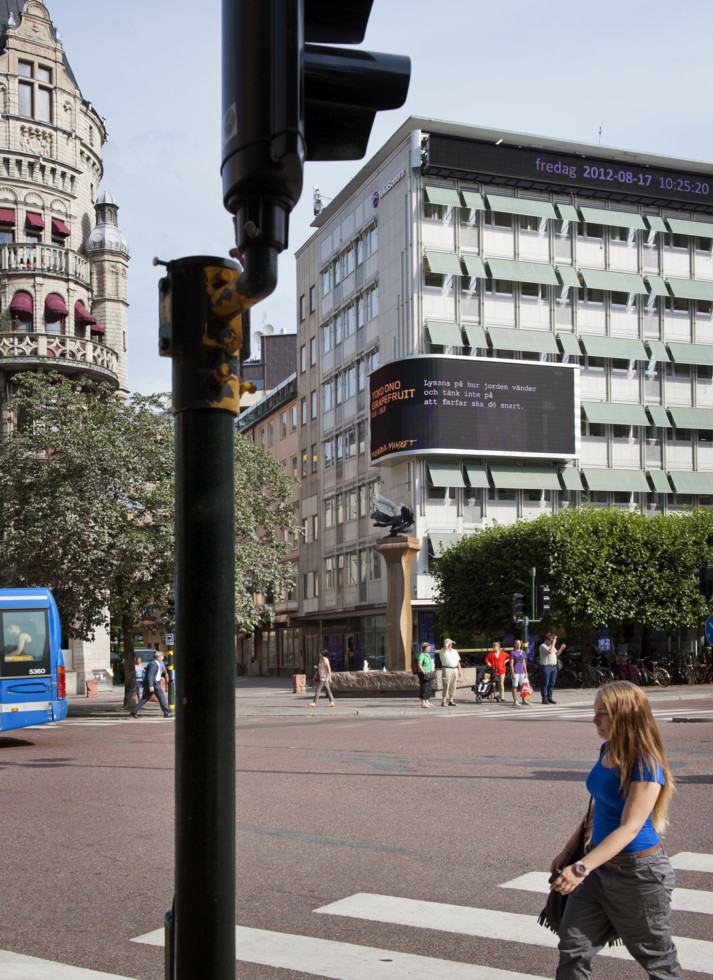 Let your dream come true on a distant wall
In connection with her exhibition in Stockholm, Yoko Ono is encouraging visitors to describe their summer dream. Summer Dream invites the public to share their thoughts in the form of a text or drawing.
These will then be shown both in Yoko Ono's exhibition Grapefruit and in the main entrance of Moderna Museet. A selection of texts will also be featured on the large electronic billboard at Stureplan in Stockholm. Summer Dream is an exciting link between 1960s conceptualism and contemporary social media, but also between Moderna Museet, our visitors' voices and the urban environment in Stockholm city.
The texts can be viewed at Stureplan until 31 August 2012.