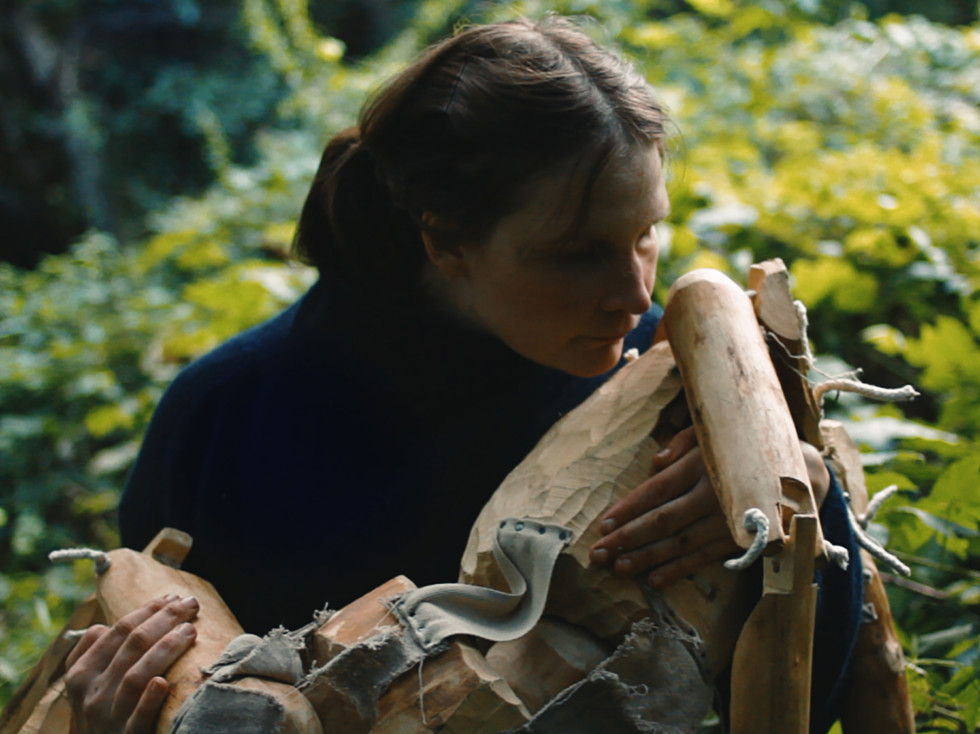 Julia Bondesson
Cradle My Bones
23.10 2021 – 17.4 2022
Malmö
This exhibition presents several new works and different aspects of Julia Bondesson's artistry: wood sculptures, videos and paintings. The exhibition is activated regularly through performances.
Bodies and body parts, charged with both beauty and melancholy, are recurrent features in Bondesson's works. The carefully carved and chiselled sculptures, with occasional scorch marks, have an exposed and vulnerable quality, but they also leave themselves very open to interpretation.
Julia Bondesson combines aesthetics with psychology in her works. Gently, they take possession of the room, like entities seemingly at rest. Bondesson explores the symbiosis between body and soul. Her inspirations include Chinese philosophy and embodied cognition, where development is furthered through active cooperation between the senses and the physical body. With performative works, the artist takes an animistic approach, blurring the boundary between object and subject. Bondesson refers to the performative action and her collaboration with the sculptures as a dance that gives rise to an intimate and emotional relationship between them. The sculptures become ambivalent characters – both objects and living beings – vessels travelling between the static and active states. And maybe the permanence of the sculptures also reminds beholders of their own transience.
Julia Bondesson (b. 1983) lives and works in north Scania, Sweden. She graduated from the Royal Institute of Art in Stockholm in 2011 and has also studied hand puppetry in Taiwan and art in Japan and Thailand. Recent solo exhibitions include Sunburst (Belenius, Stockholm, 2021), Ghost Dance (Eskilstuna konstmuseum, Eskilstuna, 2019), All Natural Movements (Krognoshuset Aura, Lund, 2018), Ny förbindelse (Hertha Hillfon c/o Skeppsholmen, Stockholm, 2018), and Vertical Phantom (Vandalorum, Värnamo, 2017). In 2015, the artist was awarded the Beckers artist grant. Julia Bondesson is represented in Moderna Museet's collection.
The exhibition is activated through performances taking place at 14.00 on 2 and 3 April 2022.
Curator: Andreas Nilsson
The exhibition is in the Right and New Galleries