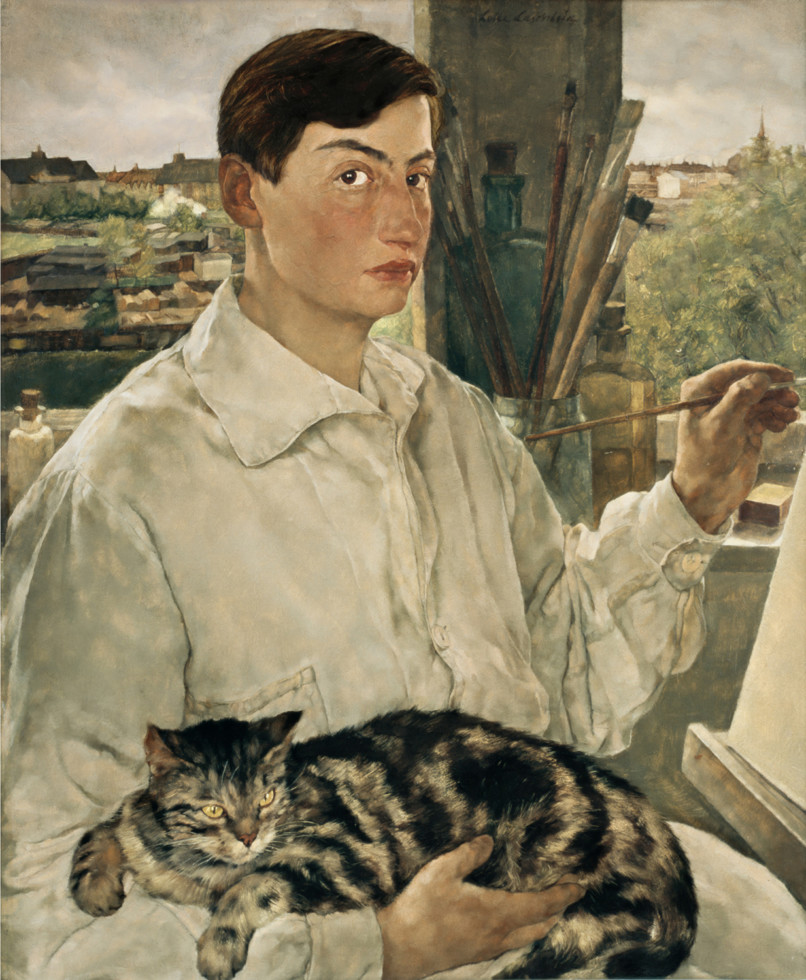 The Curators' Introduction
The German-Swedish painter Lotte Laserstein (1898–1993) is one of the most exciting rediscoveries in recent years. Moderna Museet has long been planning to honour Laserstein with an extensive exhibition, which for the first time lays as much emphasis on her Berlin years as on the work produced in Sweden. With "Lotte Laserstein – A Divided Life", the project is finally coming to fruition.
Well-attended exhibitions in Berlin, Frankfurt and Kiel have enticed a wide audience from the German-speaking world to explore the long-forgotten work of Laserstein and have clearly shown that her painting belongs in the twentieth-century art historical canon. These exhibitions have, however, primarily focused on Laserstein's work from the 1920s to the early 1930s; the time before she was forced to leave Germany and live in exile in Sweden.
A "sensual objectivity"
Lotte Laserstein's artistic career began in Berlin in the 1920s. After becoming one of the first women to graduate from the Academy of Arts in Berlin in 1927, and with honours at that, she quickly made a name for herself on the multifaceted art scene of the metropolis. With her striking portraits, brilliantly composed studio scenes and depictions of emancipated urban women, Laserstein also captured the spirit of her time. Upon first inspection her work shares traits with the New Objectivity movement.
But Laserstein did not exaggerate and caricature, she never sought out the disreputable or exotic, but developed a "sensual objectivity", in which the painterly tradition is intertwined with modern themes. Laserstein thus became a prominent representative of the so-called "other modernism", that developed in parallel to the twentieth century's expressive and abstract tendencies – and that had previously been dismissed as conservative and not particularly innovative. The intimate realism of Laserstein's work from her Berlin years, however, displays an inviolate vigour. To this day, her portraits and studio scenes emanate a kind of timeless relevance, which makes it hard to believe that these paintings were created almost one hundred years ago.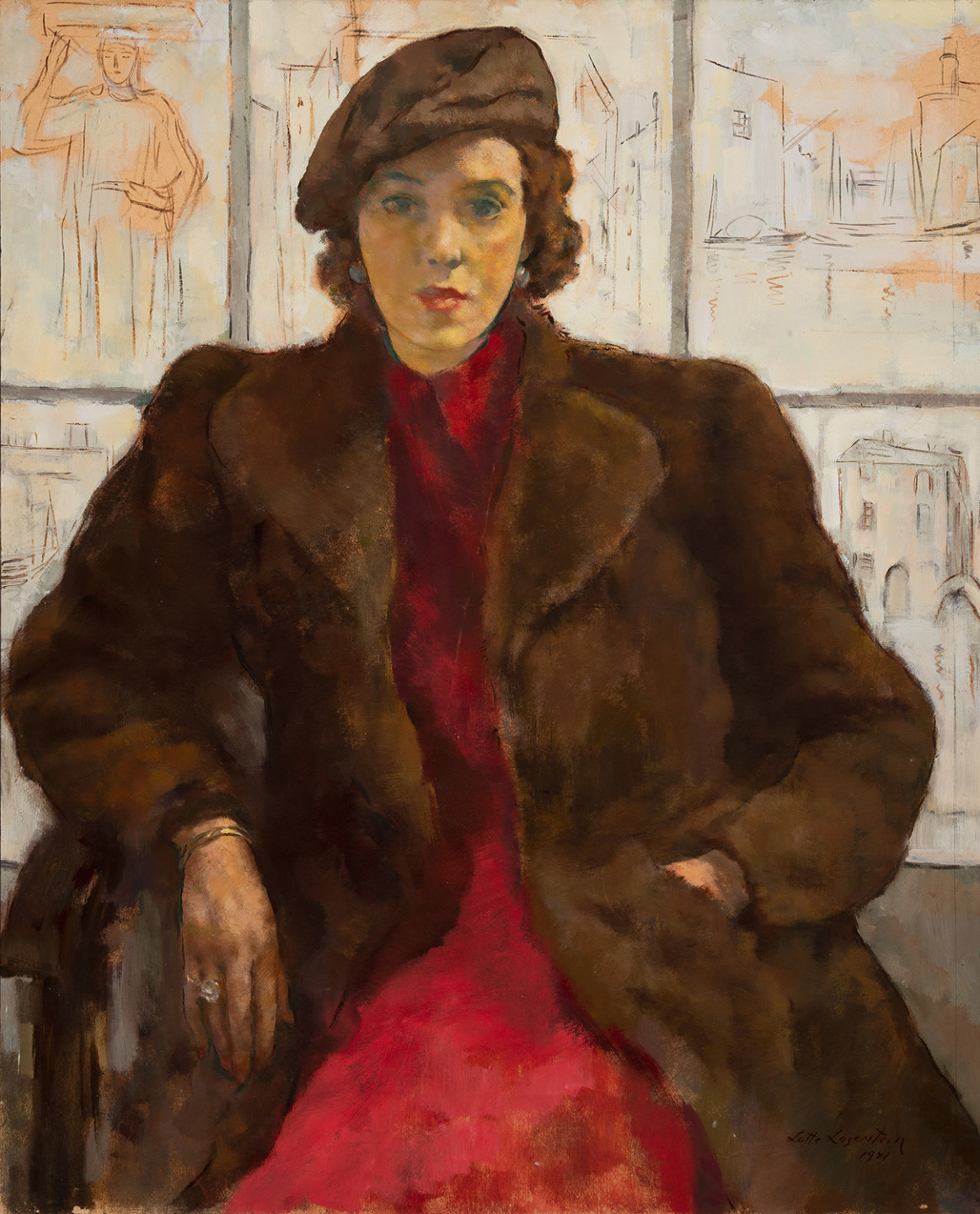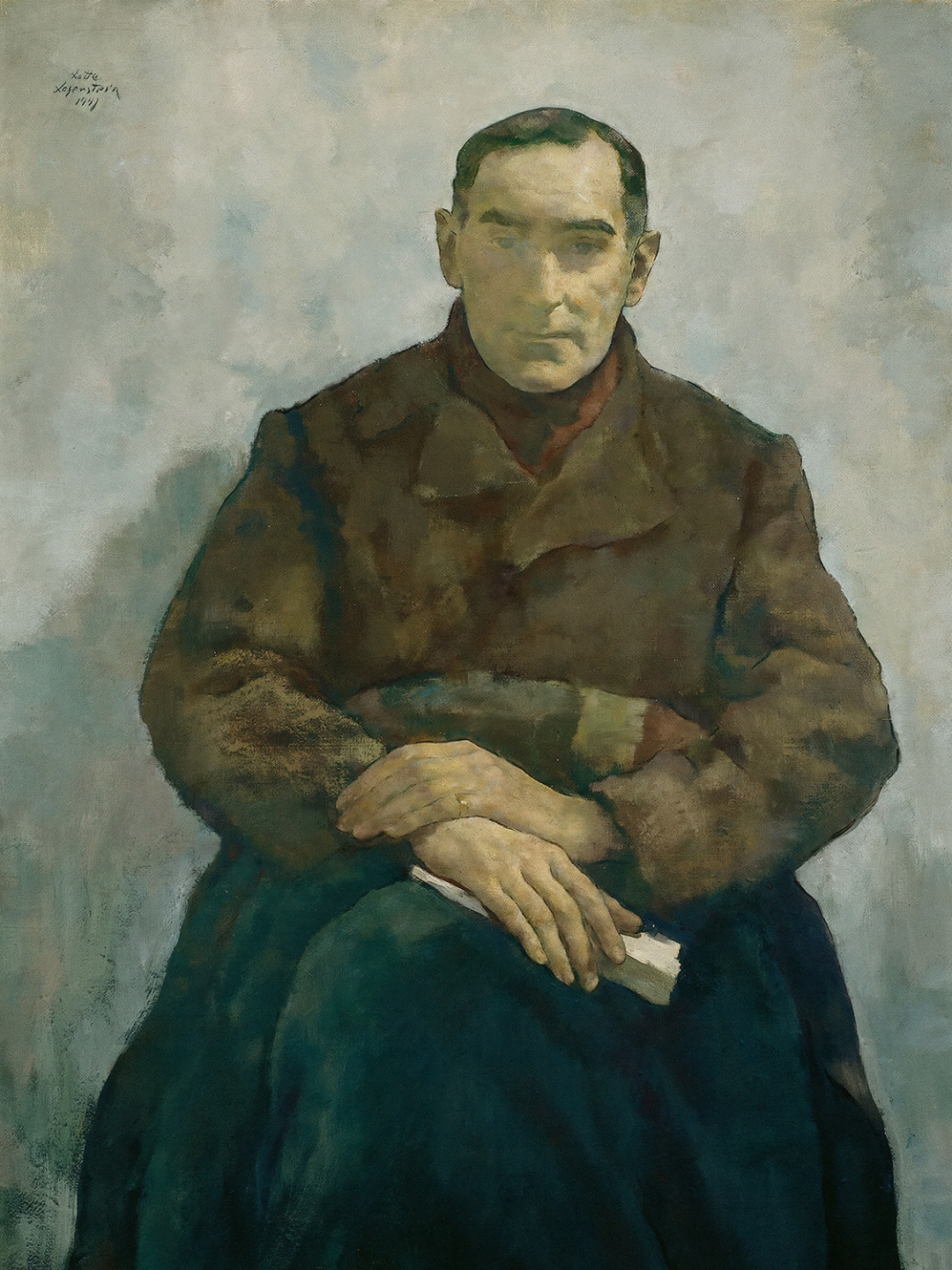 The "brilliant rise" that the German art critics predicted and attributed to Lotte Laserstein in the 1920s came to an abrupt halt in 1933, when the Nazis came to power. As a Jew, Laserstein was increasingly excluded from the art scene in the following years. Thanks to an invitation from Galerie Moderne in Stockholm, she managed to leave, taking some of her most important work with her to Sweden in 1937. She ended up spending the rest of her life and the majority of her artistic career in the country. Her mother and sister, however, did not manage to escape the regime unscathed. Her mother was murdered in the concentration camp Ravensbrück in 1943, and her sister survived the war and persecution under traumatic circumstances in a hiding place in Berlin.
A new life in Sweden
In Sweden, Lotte Laserstein could create a new life as a portrait and landscape painter. Although she executed many prestigious portrait commissions – her clients included members of the aristocracy, as well as illustrious people in the fields of politics, business and culture – and although she could make a living from her art, Laserstein's recognition on the Swedish art scene remained limited. No doubt her consistent adherence to realism during the post-war years dominated by abstraction contributed towards her lack of artistic breakthrough. It wasn't until the end of the 1970s that Laserstein achieved more extensive acclaim in Kalmar in the form of exhibitions and awards.
With the rescue to Sweden, my life broke in two." This is how Lotte Laserstein described her life and career.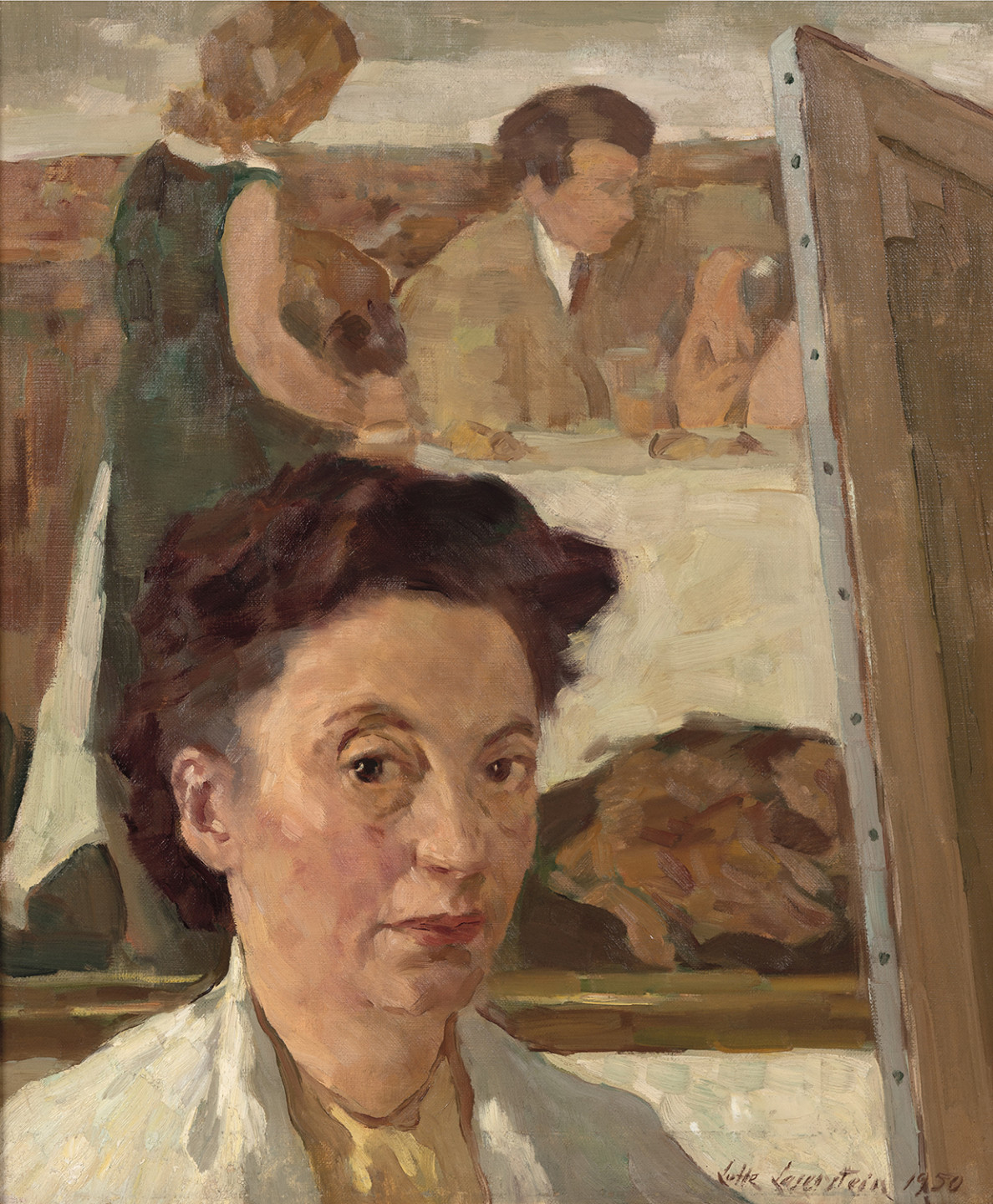 "With the rescue to Sweden, my life broke in two". This is how Lotte Laserstein described her life and career. This division is thus also reflected in the structure of the exhibition. The first part is dedicated to Laserstein's time in Berlin. Her artistic beginnings and first successes in the Weimar Republic are illustrated with key works that laid the foundation for Laserstein's current reputation as one of the great realists of the twentieth century. The second part deals with Laserstein's years in Sweden. Over five decades, Laserstein produced an extremely comprehensive, thematically and stylistically versatile body of work, which has only been partially exposed in previous presentations. In our exhibition, this period in Laserstein's life and work is afforded the same status as her time in Berlin. Through Laserstein's representational portrait commissions, expressive self-portraits, moving depictions of other émigrés, as well as landscapes and cityscapes, it is possible to trace the conditions of exile. Laserstein's Swedish production raises questions about what it means to lose one's cultural and social context and to need to find one's footing in a new society.
With this exhibition we want to present the hitherto relatively unknown artist Lotte Laserstein to the broad Swedish public. The paintings that were created in Berlin, where Laserstein depicts herself as an artist and shows the many aspects of the Weimar Republic's emancipated "new woman", prove to be strangely timely, especially against the backdrop of ongoing discussions of gender and queerness. Moreover, considering our contemporary global migration flows, the work Laserstein created in exile in Sweden, becomes an important discussion point. Laserstein's depictions of people and landscapes approach the themes of exile and diaspora in a nuanced way. As a painter, Laserstein was forced to learn a new artistic language in a new country, and her paintings convey the difficult balance between adaptation and self-assertion in a foreign culture. With "Lotte Laserstein: A Divided Life" Moderna Museet continues the series of exhibitions highlighting important and ground-breaking female artists who have previously not received enough public attention. With this retrospective the museum hopes to contribute to the development of new perspectives on the art-historical narrative.
Text: Anna-Carola Krausse/Iris Müller-Westermann