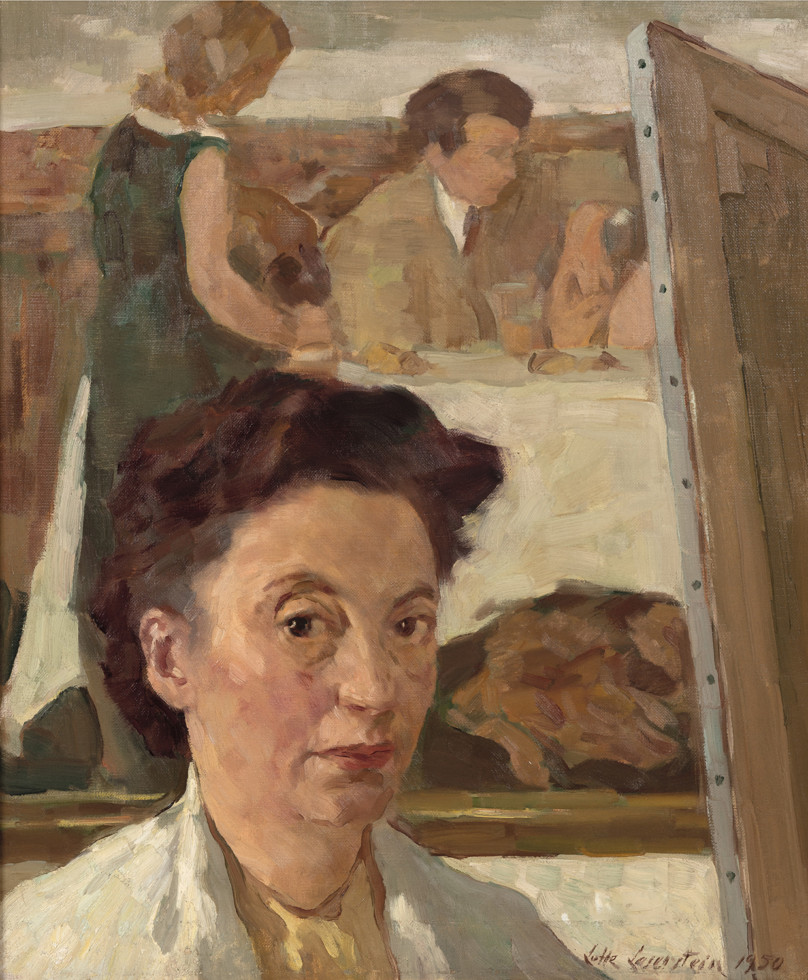 Chronology of the Artist's years
Follow the life of Lotte Laserstein year by year. Starting in 1898 in what is now Poland, to her death in Kalmar in 1993. In addition we listed a selection of exhibitions, and other events concerning the artistry.
1898
Lotte Laserstein is born in Preussisch-Holland (now Pasłęk, Poland) on November 28, the first daughter of Hugo Laserstein, a prosperous pharmacist, and his wife, Meta, née Birnbaum.
1902
Following the death of her father, Lotte moves with Meta and her younger sister, Käte (born in 1900), to Danzig (now Gdańsk), where they share a household with Meta's mother, Ida Birnbaum, and sister, Elsa.
1908
Takes first art lessons in Elsa Birnbaum's private school of painting.
1912
The family moves to Berlin.
1918
Studies philosophy and art history at Friedrich Wilhelm University in Berlin, where she also attends a school of applied arts.
1920–1921
Private art training with the renowned painter Leo von König (1871–1944).
1921–1927
Studies at the Berlin Art Academy under Erich Wolfsfeld (1884–1956), from 1925 to 1927 in his master class.
1924
Meets her model Traute Rose.
1925
Receives a medal for artistic achievement from the Ministry of Art and Science.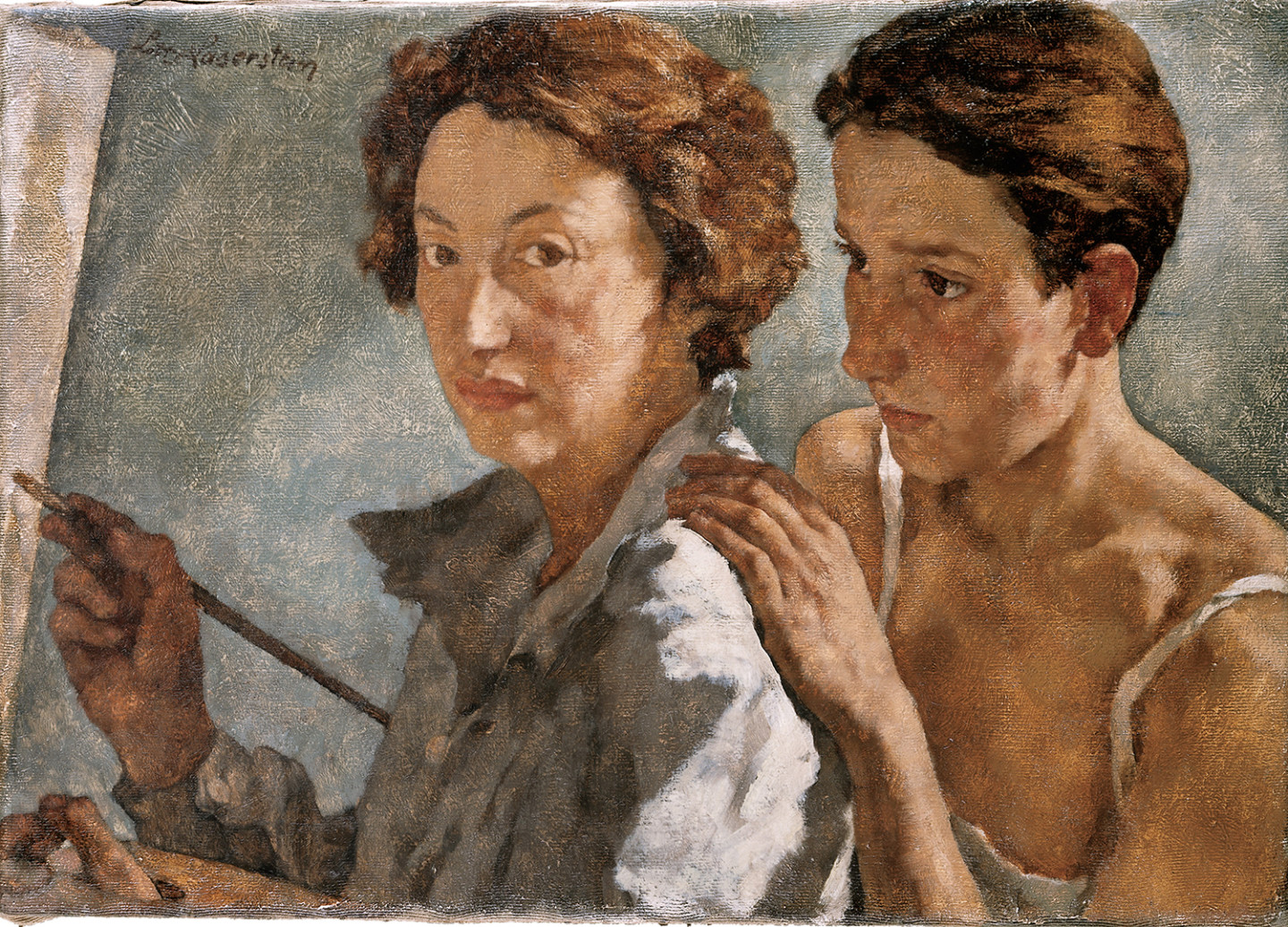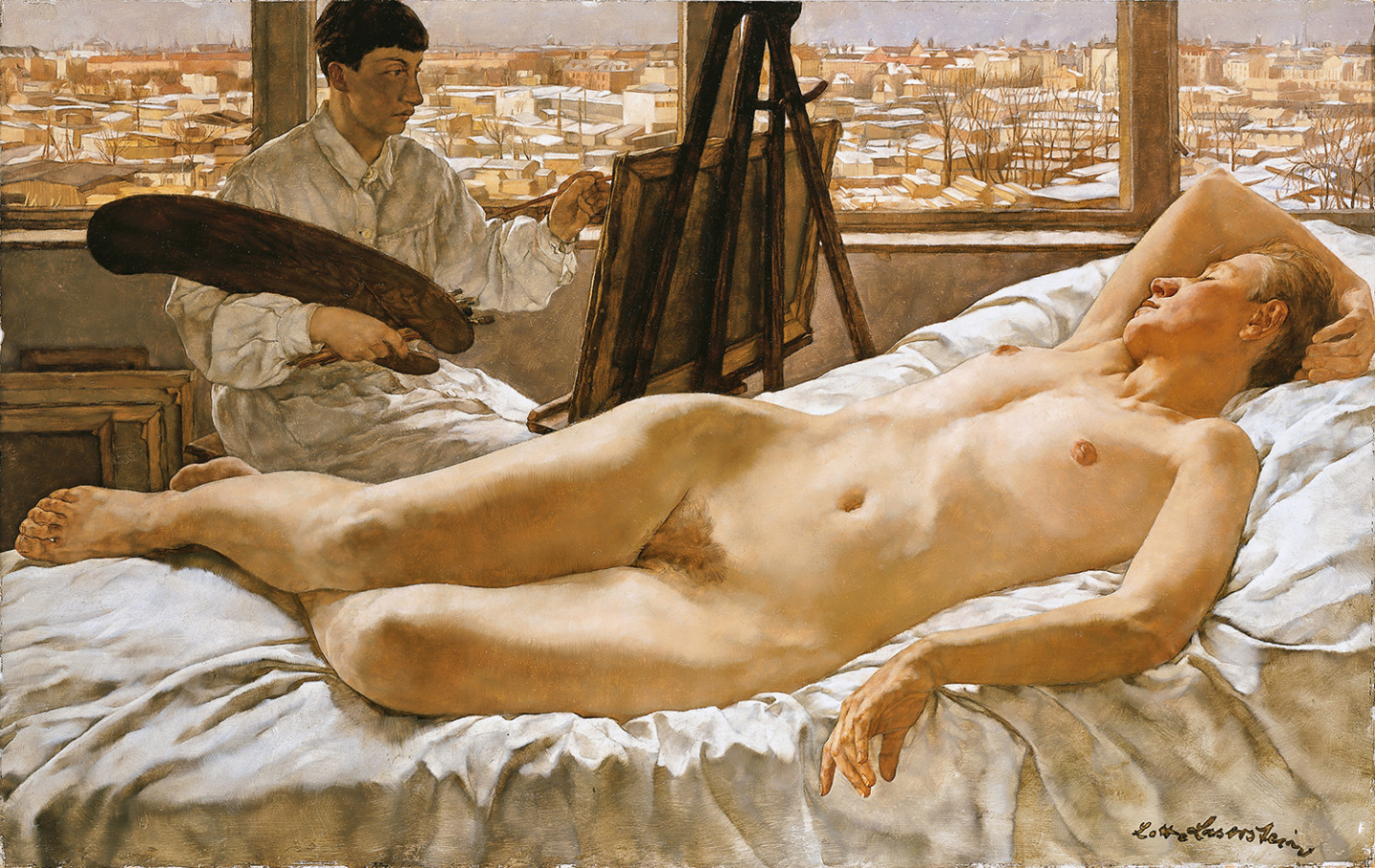 1927
Moves into the first studio of her own, where she also runs a private painting school.
1928–1933
Very productive years during which she produces most of her masterpieces.
Participates in more than twenty exhibitions and performs well in various competitions.
1928
The City of Berlin purchases her painting "In the Tavern".
1931
Solo exhibition at Galerie Gurlitt in Berlin.
1931–1935
Lengthy summer trips to the country with her pupils.
1933
Because of her Jewish ancestry, the Nazis label her a "three-quarter Jew." She is gradually excluded from public art activities.
1935
Her private teaching studio is closed. She is not allowed to exhibit, sell works, or buy paint and materials. She takes a job as an art teacher at a private Jewish school.
1937
Emigrates to Sweden.
Her exhibition at Galerie Moderne in Stockholm in December results in prestigious portrait commissions.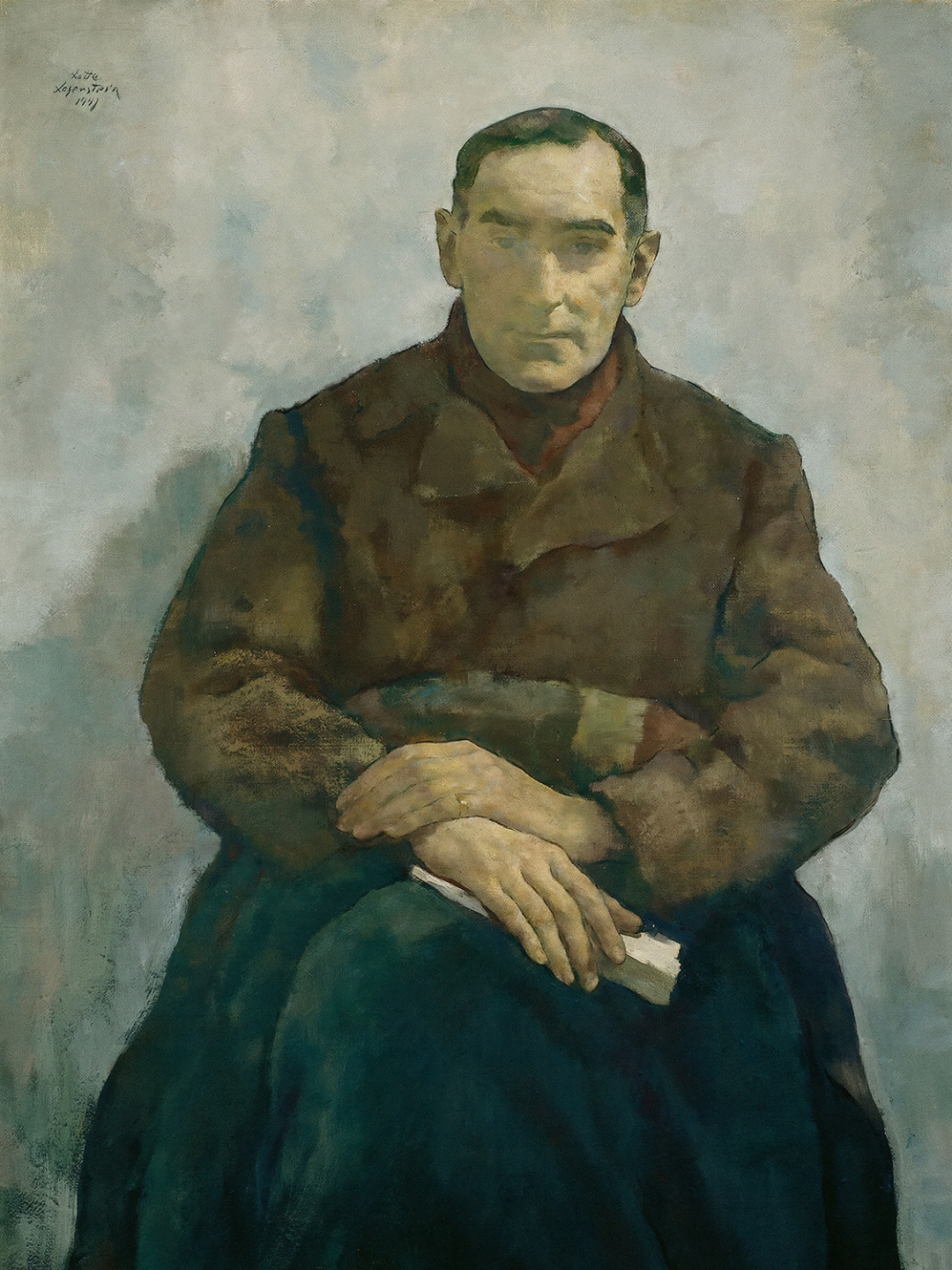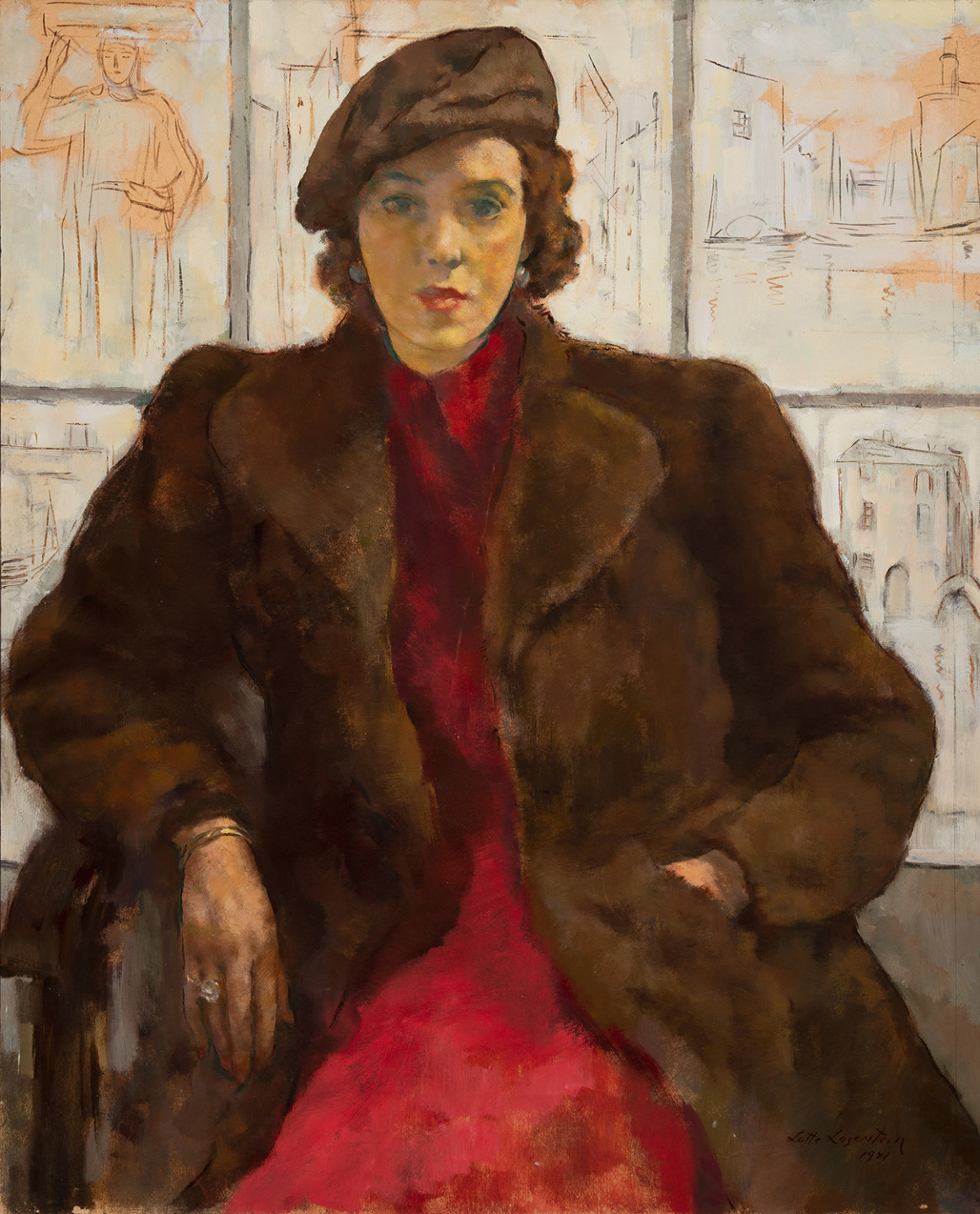 1938
Pro forma marriage to Sven Marcus to obtain Swedish citizenship.
Despite tireless efforts she is unable to obtain Swedish residence permits for her mother and sister.
1939
Meets Margarete Jaraczewsky (known as Madeleine), another exile from Germany, who becomes a close friend and sits for the artist for many years. That summer Laserstein's mother obtains a visa to visit for several weeks. Two days after the outbreak of war, Meta returns to Berlin out of concern for her younger daughter, Käte.
1942
Meta Laserstein is arrested in Berlin and is murdered the following year in Ravensbrück concentration camp. Käte goes into hiding, surviving the war and persecution in Berlin.
1946
Resumes contact with her friend Traute Rose and Traute's husband, Ernst, in Germany. Traumatized by her wartime experiences, Käte Laserstein moves to Sweden to be with her sister.
The 1940s and 1950s
Exhibitions and commissions in Stockholm and many other parts of Sweden.
1947
Visits her former teacher Erich Wolfsfeld in England.
1951
Spends three months working in Provence, France, in the company of Madeleine Jaraczewsky. Travels to Bremerhaven for her first visit to Traute and Ernst Rose. Travels on to Berlin, her first trip to the city since the war.
1954
Käte Laserstein returns to Germany.
Purchases a prefabricated summer home on the island of Öland. The house is finished in May 1955.
1955
Another visit to Erich Wolfsfeld, who dies the following year.
1959
Moves from Stockholm to Kalmar.
The 1960s
Trips to France, Italy, Spain, Greece, Israel, and the United States. Lengthy stays in Ascona, Switzerland.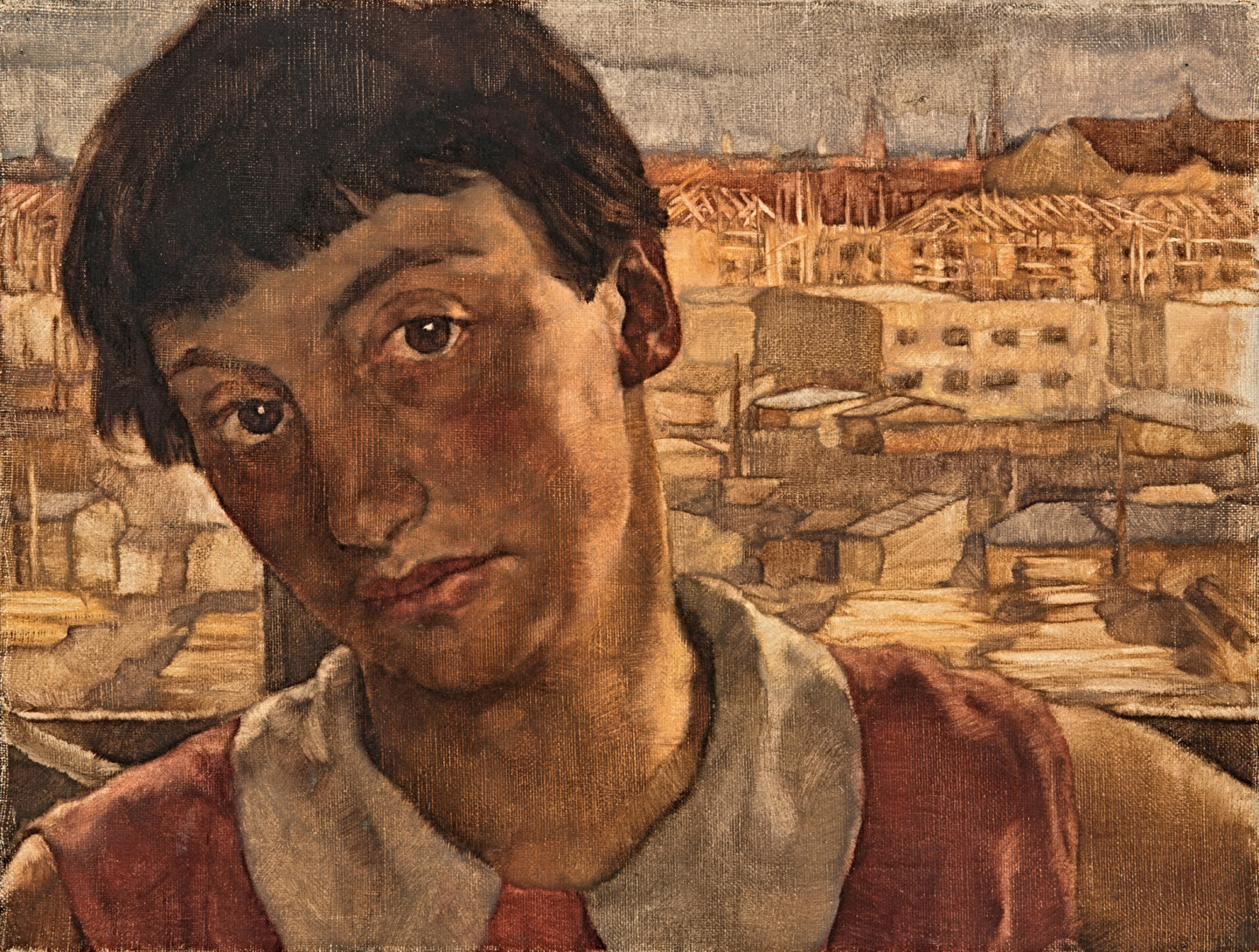 1963
Joins the Konstnärernas Riksorganisation, the Swedish Artists' Association.
1965
Her sister Käte dies.
1977
Receives the Culture Prize from the City of Kalmar.
1978
Laserstein's eightieth birthday is marked by a major retrospective in Kalmar.
1983
Another retrospective celebrates her eighty-fifth birthday.
1987
Successful commercial shows at Agnew's and the Belgrave Gallery in London.
1993
Lotte Laserstein dies in Kalmar on January 21 at the age of ninety-four.
2003
The retrospective "Lotte Laserstein: My Only Reality" at the Ephraim Palais in Berlin is the first event to honor Laserstein at a museum in Germany, heralding a rediscovery of her position in art history.
2010
The Nationalgalerie in Berlin purchases Laserstein's opus magnum "Evening over Potsdam".
The 2010s
Streets are named after Lotte Laserstein in Berlin and Potsdam.
Starting in 2013
Several fictional works centered on Laserstein are published in Sweden and Germany. In 2013 Fredrik Sjöberg brings out "Ge upp i dag—i morgon kan det vara för sent" (Give Up Today—Tomorrow Might Be Too Late). The stage play "Abend über Potsdam" (Evening over Potsdam) by Lutz Hübner and Sarah Nemitz premieres in 2017 and appears in print in 2021. The novel "Meine Freundin Lotte" (My Friend Lotte) by Anne Stern is published in 2021.
2018–2020
The Städel Museum in Frankfurt am Main puts on the widely acclaimed exhibition "Lotte Laserstein: Face to Face" which then travels to Berlin (2019) and Kiel (2019–20). This show fosters a broad awareness of the artist in Germany.