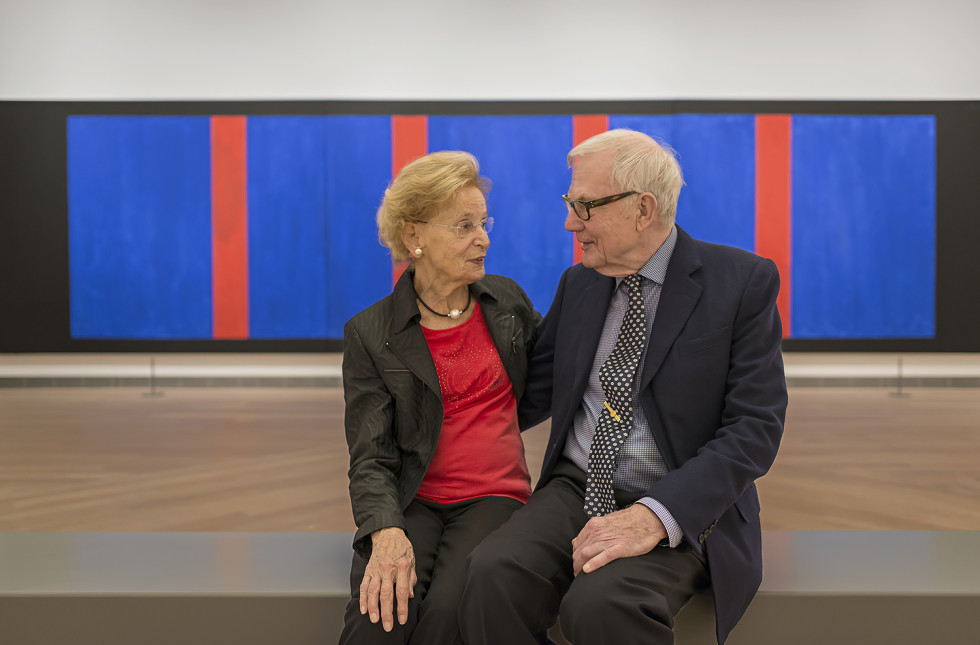 The importance of donors in the development of Moderna Museet into a world-class museum cannot be underestimated. Since the museum's opening in 1958, Moderna Museet has received many important donations.
The Moderna Museet Collection
Thanks to strategic acquisitions and donations from the Friends of the Moderna Museet (MMV), The American Friends and private collectors, the Museum now has one of few international collections that can deliver a conclusive presentation of art from the dawn of modernism to today. The collection includes key works by Pablo Picasso, Salvador Dalí, Henri Matisse, Meret Oppenheim and Robert Rauschenberg, and also more recent acquisitions of pieces by contemporary artists such as Doris Salcedo, Gabriel Orozco, Olafur Eliasson, Isa Genzken, Wade Guyton and Klara Lidén.
Historic donation in 2015
Read about Anna-Stina Malmborg's and Gunnar Höglund's donation in 2015: Large donation enriches the Swedish art scene
Donors since 1958
In the period since the museum opened in 1958, the individuals and bodies listed below have donated more than three million Swedish kronor to the museum:
Eva Aeppli
Svea och Sten Bengtsson
Eva Bonnier
Karl-Otto Bonnier
Kerstin Bonnier
Peggy och Gerard Bonnier
Pontus Bonnier
Åke Bonnier
Zina och Georg Costakis
Theodor och Isabella Dalenson
Gustaf Douglas
Tomas Fischer
Olof Forssman
Maj och Erik Wessel-Fougstedt
Sam Francis
Gerard och Eva De Geer
Carl Gemzell
Galerie Gmurzynska
Rebecca, Rakel och Ivàn Grünewald
Curt Götlin
Hans Hammarskiöld
Greta och Adam Helms
Walter Hirsch
Minette Hollimon
Pontus Hultén
Bengt och Jelena Jangfeldt
Lena och Per Josefsson
Carl och Katharine Kostyal
Kasper König
Inez Leander
Theo och Kimberly Lindqvist
Cristina och Johan Ljungberg
Nora och Åke Lundgren
Jan Eric Löwenadler
Chris och Richard Mack
Anna-Stina Malmborg och Gunnar Höglund
Rolf de Maré
John Mattson
Paul och Jenny McCabe
Carl-Bertel Nathhorst
Annalee Newman
Claes Nordenhake och Margareta Leijonhufvud
Barbro och Bernard Osher
Gösta Olson
Krister och Karin Olsson
Ragnhild och Tore Palm
Irving Penn
Tom Penn
Willem Peppler
Birgit Rausing
Familjen Rodtjenko
Fredrik Roos
Niki de Saint Phalle och Jean Tinguely
Grace och Philip Sandblom
Karl Sandels
Allan Skarne
Helena och Per Skarstedt
Åke och Caisa Skeppner
Emma Spitzer
Oscar Stern
Britt-Louise Sundell Nemes
Anders Wall
Jan Widlund
Published 20 November 2015 · Updated 15 December 2022