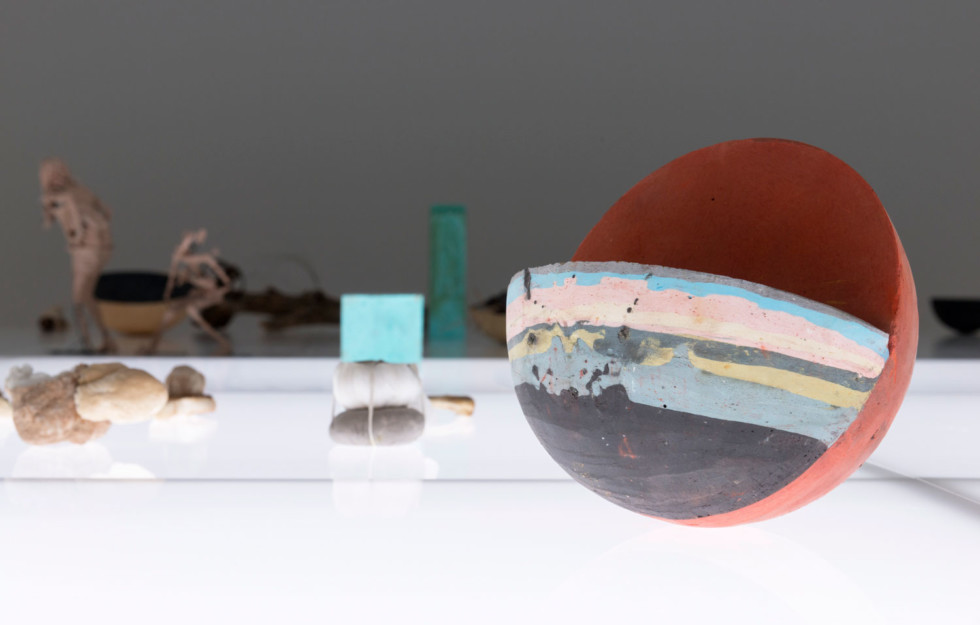 Acclimatize
A symposium on the role of museums in the transition towards a sustainable future
16.2 2021
Stockholm
Join us for a symposium a cut above the ordinary! More and more voices are saying that art and culture can play a crucial part in the transition to a sustainable future. Museums are places of cultural history, stories and memories. They are public forums for discussion and reflection. How could museums contribute to the transition, and what is the best way we can use our potential?
Lectures, discussion groups and a few surprises
During the symposium, we share our experiences from some exhibitions and programmes focusing on climate change and sustainability. We will look at the success factors and pitfalls and explore the roads for future initiatives. In the course of the day, there will be opportunities to talk to researchers, curators and other people about their experiences in this field. The programme includes lectures, discussion groups and a few surprises, and concludes with a panel discussion.
The symposium targets people working in the museum sector with exhibitions and collections, education, events and communications. The number of participants has been limited to 50, to ensure that discussions are as constructive and rewarding as possible. Recordings of keynotes and summaries of group discussions will be available to those who cannot participate.
Welcome!
Acclimatize
A symposium on the role of museums in the transition towards a sustainable future
Date: Tuesday 16 February, 2021
Time: at 9.00–17.00
Place: online
Languages: Swedish, with some English
Price: free of charge
Bookings: acclimatize@modernamuseet.se. Please indicate if you wish to take part actively in discussions or if you prefer to attend as a listener.
Deadline for bookings: 9 February
Events
Block 1
09.00 The Zoom Room opens
09.10 Moderna Museet's director Gitte Ørskou holds a welcoming address
09.20 Introduction and practical information
09.30 Lotten Gustafsson Reinius – The Tentacular Museum: on the preparatory work for "The Arctic – While the Ice is Melting"
10.00 Ylva Hillström & Svante Tirén – The Acclimatize project at Moderna Museet
10.20 Graciela Melitsko Thornton – Driving environmental change through Culture? (in English)
10.35 Break
10.50 Breakout session – Key issues are discussed in small groups
11.20 Summary – The moderators comment on the group discussions
11.50 Lunch
Block 2
13.00 Jonna Bornemark – The Climate Issue as an Existential Crisis. Polarisation, "Us" and the Role of Culture
13.30 Daniel Urey and Karin Englund – Listen! On Climate in the Borderland between Knowledge and Feelings
13.45 Thérèse Kristiansson – "Trollsyn i hjärtmarkerna" – an artistic research project on art and design
14.00 James Taylor-Foster and Carlos Mínguez Carrasco – ArkDes (in English)
14.15 Joa Ljungberg – "Sensing Nature from Within" at Moderna Museet Malmö
14.30 Breakout session – Key issues are discussed in small groups
15.00 Summary – The moderators comment on the group discussions
15.30 Break
Block 3
15.40 Parasto Backman and Brita Lindvall Leitmann – "Between Styles and Margins" – Visual communication and sustainability in practice
15.55 Kata Nylén – Climate Psychology for Major Impact and Real Change
16.10 Panel discussion – Reflection and the Way Forward, with Gitte Ørskou (Moderna Museet), Hanna Bergeå (Mistra Environmental Communication), Eva Friman (Mistra Environmental Communication), and Lotten Gustafsson Reinius (Nordiska museet).
16.45 End notes and follow-up
Please contact Ylva Hillström, curator, with any questions.