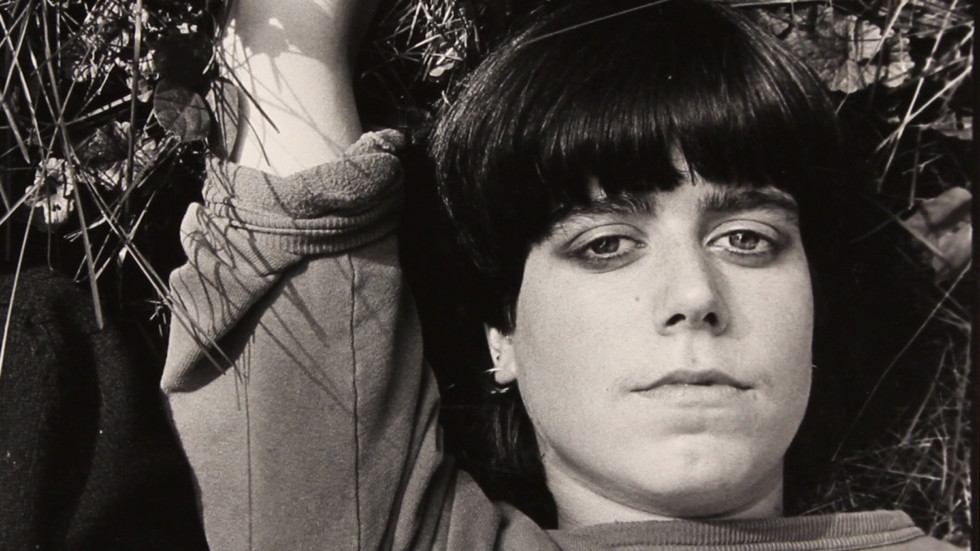 Affect and Embodiment
Videos by Moyra Davey and lecture by Mason Leaver-Yap
17.10 2017
Stockholm
Welcome to an afternoon on the relations of intimacy, experiences of friendship, loss and memory. See three videos by the artist Moyra Davey followed by Mason Leaver-Yap's Mediated Monologues. Organised by Lisa Tan, Guest professor of contemporary art, The Royal Institute of Art, Stockholm.
Film screening and lecture
Date: Tuesday 17 October 2017
Time: at 14–19.30
Place: the Cinema, floor 2
Language: English
Price: admission free
Programme
At 14.00–16.30 Videos by Moyra Davey
Les Goddesses, 2011, 61 minutes
Notes on Blue, 2015, 28 minutes
Hemlock Forest, 2016, 42 minutes
At 17.30–19.30 Mason Leaver-Yap, Mediated Monologues
About the films of Moyra Davey
Les Goddesses (2011)
In Les Goddesses viewers see the film's contents being formed as Davey paces her apartment, reading aloud from notes she has written and then recorded. The film collapses together the lives and personalities of her five sisters, with those of the daughters of Mary Wollstonecraft, the 18th century feminist writer and activist whose Letters Written During a Short Residence in Sweden, Norway and Denmark was first published in 1796. It's a remarkably intimate, at times awkward performance, wherein the slight but profound gap between the act of writing and then of speaking generates a sense of distance and proximity, intimacy and occlusion.
Hemlock Forest (2016)
Hemlock Forest begins as Davey searches for a definitive filmic subject while reflecting on the value of a life lived versus a life recorded. At the same time, she examines her own artistic strategies alongside the work of the influential Belgian filmmaker Chantal Akerman. During the making of Hemlock Forest, Akerman took her own life. The filmmaker's unexpected death soon engulfed Davey's awareness, prompting a broader exploration of Akerman's and her own biographies, amidst more universal themes of compulsion, artistic production, life and its passing.
Notes on Blue (2015)
Moyra Davey's 28-minute video Notes on Blue (2015) was commissioned by The Walker Art Center, when Mason Leaver-Yap served as the Walker's Bentson Moving Image Scholar. Davey's film essay interweaves various biographies—including those of Derek Jarman, poet Anne Sexton, writer Jorge Luis Borges, and the artist herself—to explore blindness, color, and identity.
About Moyra Davey
Moyra Davey (Canadian, born 1958) lives and works in New York. Her work was included in Documenta 14, EMST—National Museum of Contemporary Art, Athens (2017), The Photographic I – Other Pictures, S.M.A.K., Gent (2017), Territories and Fictions: Thinking a New Way of the World, Museo Nacional Centro de Arte Reina Sofía, Madrid (2016), and Photo-Poetics, Kunsthalle, Berlin; Guggenheim Museum, NY (2015). One person exhibitions include Hemlock Forest, Kunsthall Bergen (2016), life without sheets of paper to be scribbled on is masterpiece, Camden Arts Centre, London (2014), and Speaker Receiver, Kunsthalle Basel, Basel, Switzerland (2010). Her work is in numerous public collections including The Whitney Museum of American Art, New York, Tate Modern, London, and Museo Nacional Centro de Arte Reina Sofia, Madrid.
Mediated Monologues av Mason Leaver-Yap
Leaver-Yap's Mediated Monologues is a continually changing lecture structure that examines the relations of intimacy. Spanning experiences of friendship, loss and memory, this ongoing project thinks about the spaces in which intimacy occurs (forcefully or otherwise) and how intimacy is expressed verbally and in published/public form.
About Mason Leaver-Yap
Mason Leaver-Yap works with artists to produce texts, exhibitions, and events. They have recently worked with Lizzie Borden, Jamie Crewe, Leslie Thornton, Lucy McKenzie and Atelier EB, Moyra Davey, Pat Hearn, Artists' Campaign to Repeal the Eighth Amendment, Charlotte Prodger, James Richards, Beatrice Gibson with CAConrad and Eileen Myles, Marwa Arsanios, Yto Barrada, Pauline Boudry/Renate Lorenz, and Renée Green. They are based between Glasgow and Berlin.
More on Mason Leaver-Yap: https://leaveryap.wordpress.com
In collaboration with the Royal Institute of Art within the framework of Affect and Embodiment, a course organized by Guest Professor of Contemporary Art, Lisa Tan.