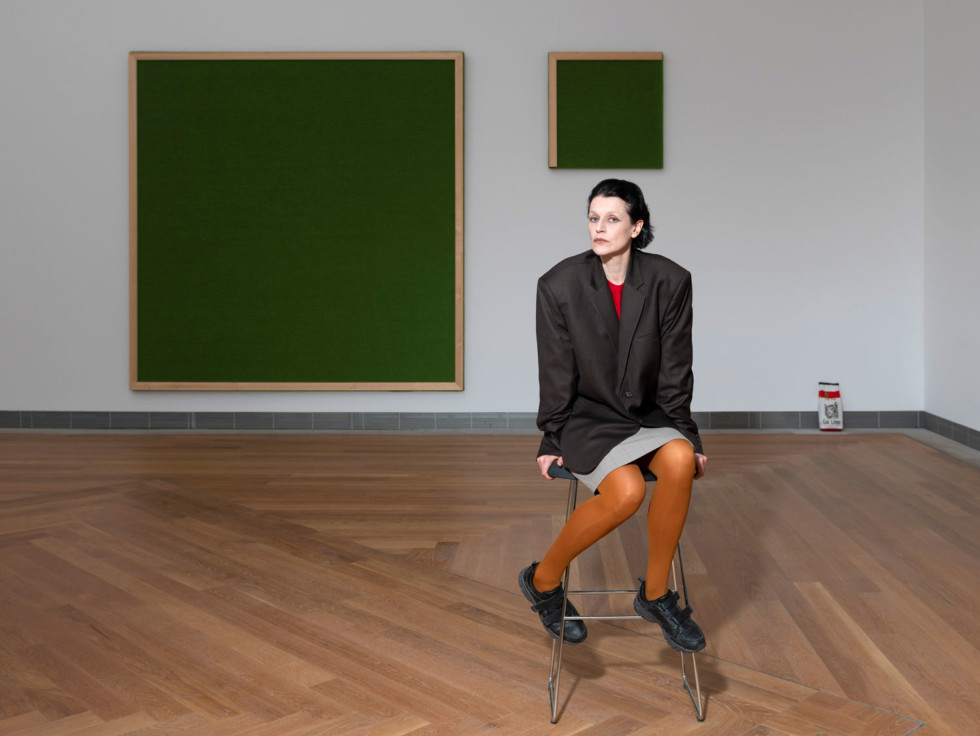 Live session: El Perro del Mar
Live-streamed concert
26.5 2020
Stockholm
In empty rooms with only the art keeping her company, El Perro del Mar has created music inspired by Moderna Museet's collection. There, in her encounter with one hundred and twenty years of modern art, a piece of music has emerged. You can see the result titled FREE LAND broadcast live from the museum in an online concert.
On Mondays, when Modern Museet is usually closed to visitors, Sarah Assbring – who in a music context is known by her alias El Perro del Mar – was to come to Skeppsholmen to meet the. She has taken a seat in the collection to let the ideas come to her on-site and take her to the place where inspiration from the art and her music have been united.
Read an interview with El Perro del Mar: El Perro del Mar has composed music for the collection
Live session: El Perro del Mar
Live-streamed concert on Moderna Museet's Facebook and YouTube channel.
Date: Tuesday 26 May 2020
Time: at 19.00
Duration: approx. 20 minutes
Language: introduction in Swedish