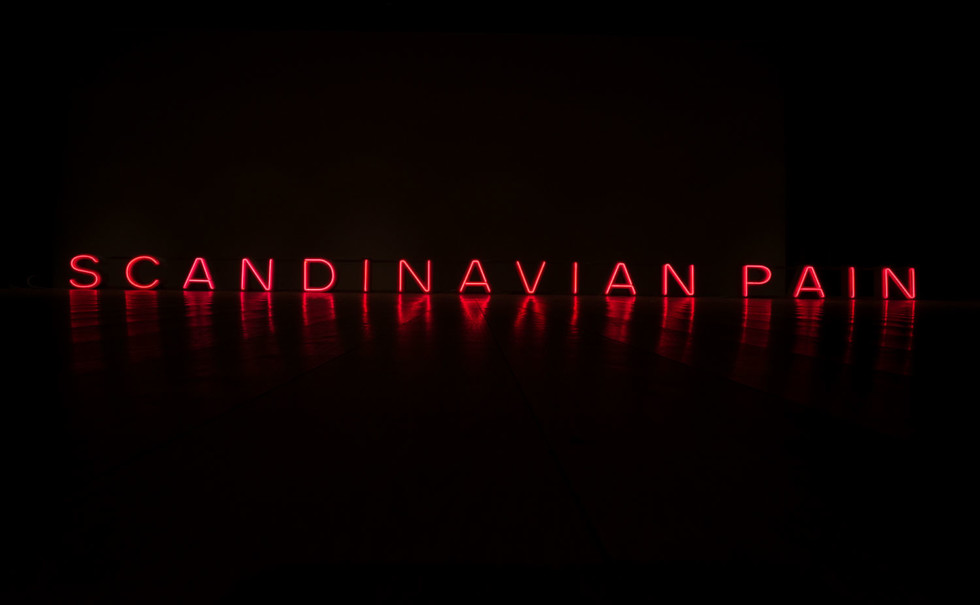 "Scandinavian Pain" and Nobel Week Lights
Guided tour at Skeppsholmen
7.12 – 10.12 2021
Stockholm
The outdoor festival Nobel Week Lights is coming to Moderna Museet. Join our curator Camilla Carlberg for a guided tour of the exciting works that will light up the darkness on Skeppsholmen. Discover and hear about the Icelandic artist Ragnar Kjartansson's famous work "Scandinavian Pain", and much more.
Nobel Week Lights, an outdoor festival for illuminated art, was launched last year during the Nobel Week in Stockholm. This year, four works will be installed on Skeppsholmen. Join us for a guided tour of art around the island; on the Skeppsholmen bridge, in the water, at Östasiatiska museet and, of course, here at Moderna Museet.
Like before, this year's works are associated in some way with achievements in the fields covered by the Nobel Prize. Moderna Museet's contribution to the festival is Ragnar Kjartansson's work "Scandinavian Pain" (2006–2012), a nod to the Nobel Prize in Literature, and especially the generation of writers who were active when the Nobel Prize was first instituted. But also later Nobel Prize laureates in literature, including the author and member of the Swedish Academy, Pär Lagerkvist.
On the guided tour, you will also see and learn more about works by the artists Simon Hagegård, Henric Strömberg and Ivan Wahren ("Supernova"), Cecilia Ömalm ("B12") and Alexander Salvesen ("Sender-Receiver").
Nobel Week Lights at Moderna Museet
Date: 7 december & 10 december 2021
Time: At 18-18.45
Location: We meet at the Skeppsholmen bridge, next to Nationalmuseum
Language: Swedish
Booking: Free admission and no pre-registration required
Contact: Camilla Carlberg, Curator