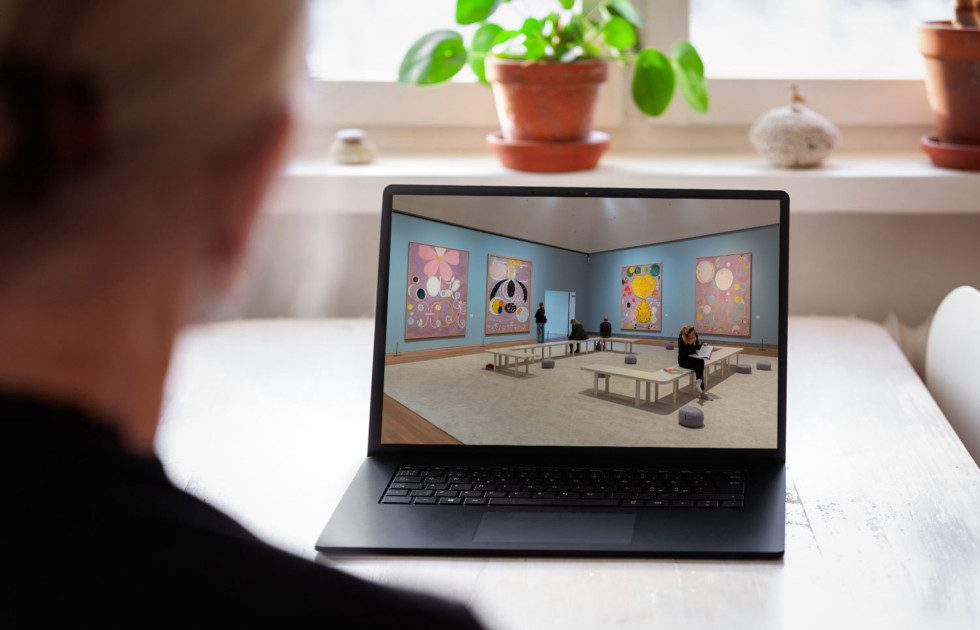 Online lecture about "Hilma af Klint – The Ten Largest"
1.10 2022 – 1.2 2023
Stockholm
Book an online lecture about the exhibition "Hilma af Klint – The Ten Largest". Don't miss this live presentation of Hilma af Klint's (1862–1944) fascinating art and her series, "The Ten Largest". Gather together a group online and learn so much more about her work.
WHAT IS AN ONLINE LECTURE?
In this online presentation one of Moderna Museet's art educators will talk about the museum's exhibition "Hilma af Klint – The Ten Largest" and show pictures of the works in a Powerpoint-presentation.
At the end of the lecture there will be time to discuss the works and an opportunity to ask the art educator any questions you may have. We will be broadcasting live, exclusively for you and your own group on Zoom.
WHAT WILL THE LECTURE BE ABOUT?
With the help of one of our art educators you will be able to delve deeper into the fascinating world of Hilma af Klint's unique artistic production. Learn more and become better acquainted with an artist who today, many years after her death, is taking the world by storm.
In 1907 Hilma af Klint (1862–1944) embarked on the first of a series of paintings that would later become known as "The Ten Largest". Work on the ten canvases took just 40 days, but the results rank among the artist's most momentous achievements.
WHEN CAN I BOOK?
Bookings for our online lecture "Hilma af Klint – The Ten Largest" can be made from the start of october 2022 until January 2023.
The lecture can be booked weekdays, evenings and weekends.
HOW LONG ARE THE LECTURES?
A lecture is around 60 minutes long, including the Q&A session and chat at the end.
HOW MANY CAN TAKE PART?
We recommend that groups are no larger than 30, so the art educator can answer all your questions after the lecture.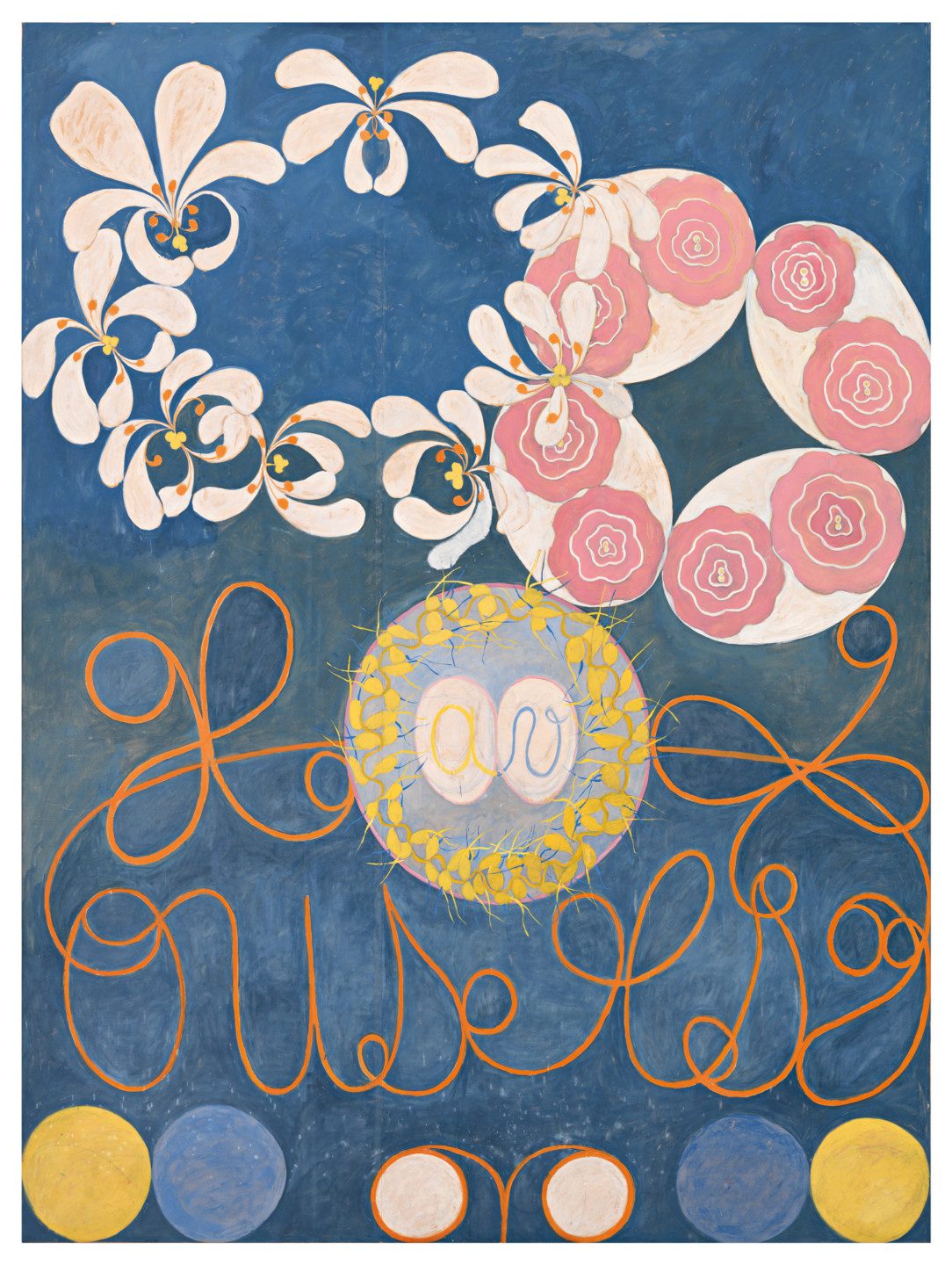 WHAT DOES IT COST?
You pay a fixed price for the group, regardless of how many you are.
Daytime Mon–Fri: SEK 2500
Evenings and weekends: SEK 3500
CAN I CHOOSE ANY LANGUAGE?
Lectures are in Swedish. You can also book a lecture in English, for an additional fee of SEK 500.
DO I NEED ANY SPECIAL EQUIPMENT?
To livestream the lecture, you need a mobile phone or a computer with an internet connection.
HOW DO I BOOK?
E-mail or phone the booking office, stating the day and time you wish to book, along with your invoice address and contact details.
+46 (0)8 5202 3501 (Tuesday–Friday, 10.00–12 noon)
bokavisning@modernamuseet.se