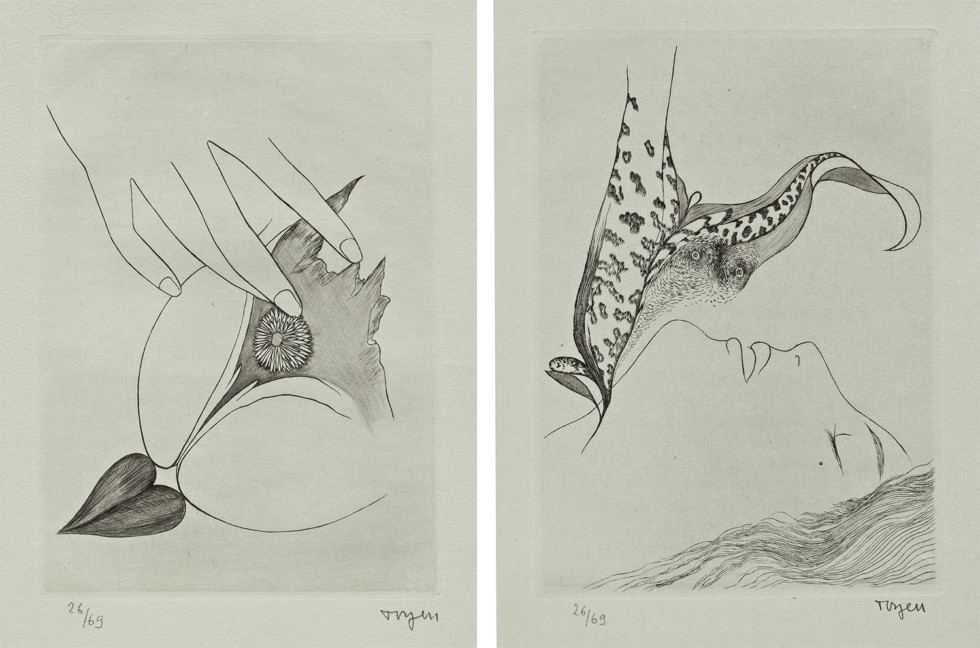 Queer Surrealisms: Toyen
31.7 2018
Stockholm
Welcome to a conversation between curators Ladislav Zikmund-Lender and Rado Istok on Toyen, a founding member of the Surrealist Group of Czechoslovakia. With her profoundly queer and erotic works, Toyen stands out as a key figure in contemporary accounts of the surrealist movement. The conversation is moderated by Carlota Mir.
Queer Surrealisms: Toyen
Date: Tuesday 31 July 2018
Time: at 18.00–19.30
Place: the Cinema, floor 2
Language: English
Price: free admission
Booking: no booking required
The talk in the Cinema will be followed by a presentation of Toyen's painting "The Myth of Light" (1946) from the Moderna Museet collection, which is featured in the Museum's summer exhibition.
Who was Toyen?
Toyen was born in Prague in 1902 as Marie Čermínová. In the 1920s, she adopted her gender-neutral artistic name, which refers to the French word citoyen (citizen). In the interwar period, she participated in the activities and international exhibitions of the surrealist movements in both Prague and Paris, where she also moved after the end of WWII. Despite her relevance, Toyen has remained marginal within the art historical canon.
Toyen's profoundly queer and erotic works, as well as her androgynous persona and her rejection of the gender binary place her as a key figure in contemporary accounts of the surrealist movement. Her approach to sexuality and the subconscious suggests another form of surrealism which resists heteronormativity. Looking at Toyen's work through a contemporary lens reveals the ways in which queerness has been excluded from conventional art history, underlining the need to reclaim the concept today, in the context of, but also beyond, the discourses generated during the Pride festival.
This event is part of Eleutheria, a European public programme on queer heritage curated by Carlota Mir on the occasion of Stockholm Europride 2018. Eleutheria 2018 is a collaboration between Moderna Museet, EUNIC Stockholm and Stockholm Pride.
With the generous support of the Czech Embassy and the Czech Centre.