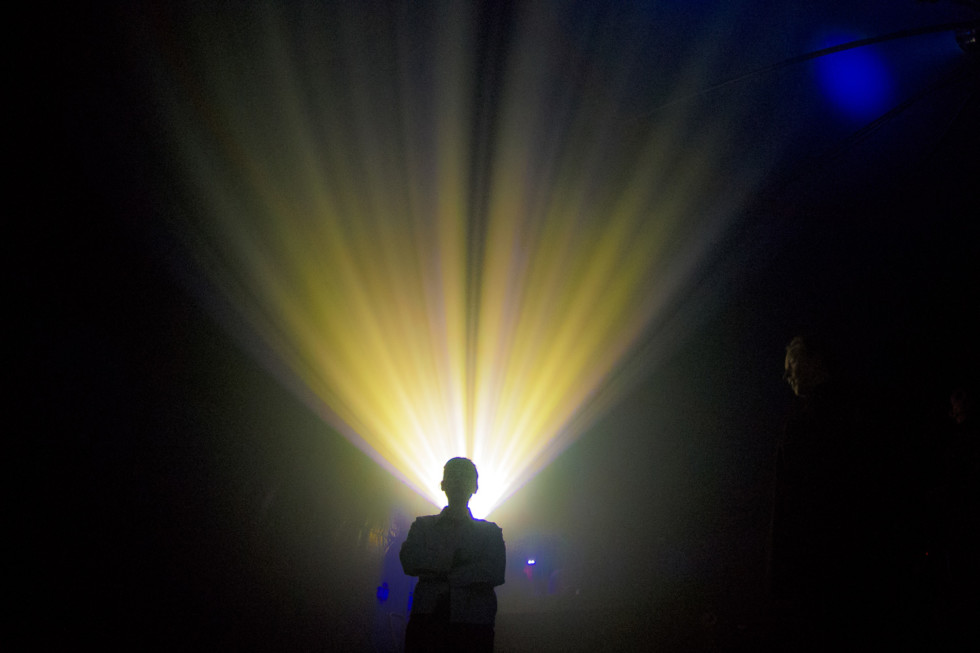 Resonans
Electronic music and performing arts
17.8 2018 – 31.8 2018
Stockholm
In the physical, acoustic and visual, experimental music meets the contemporary arts. On three nights in August, we present electronic music, performances, multimedia art in the garden of Moderna Museet and ArkDes. Each evening is introduced with an artist talk. Welcome!
Resonans
Electronic music, installations and performance
Date: 17, 24 and 31 August 2018
Time: at 18–22
Place: in the Restaurant, floor 4
Price: free admission
Language: the artist talks are held in English
Programme
The program is curated by Anrikningsverket. The artist talks are moderated by Frida Sandström, Anrikningsverket.
Friday 17 August at 18–22
In the garden next to Bloms café
18.30: Artist talk with Lea Martini
18.00: DJ: KABLAM
19.00: Lyra Pramuk
19.45: DJ: KABLAM
20.15: Lea Martini
20.30: DJ: KABLAM
21.30: N.M.O.
Friday 24 August at 18–22
In the Auditorium, floor 2
18.30: Artist talk with Ofelia Jarl Ortega
18.00: DJ: Sonja Tofik
19.00: Hans Berg
20.00: DJ: Sonja Tofik
20.30: Ofelia Jarl Ortega
21.00: DJ: Sonja Tofik
21.30: Gábor Lázár
Friday 31 August at 18–22
In the Restaurant, floor 4
18.30: Artist talk with Kara-Lis Coverdale
18.00: DJ: rip ME
19.00: FLORA
19.45: DJ: rip ME
20.30: Kara-Lis Coverdale
21.15: DJ: rip ME