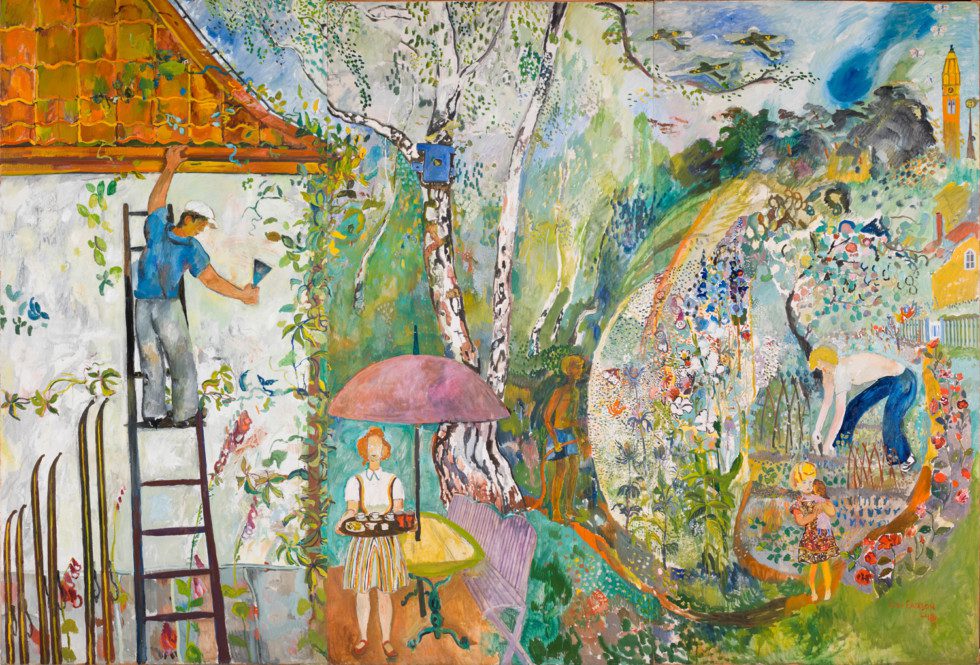 Pink Sails
Swedish Modernism in the Moderna Museet collection
17.6 2023 – 1.1 2025
Discover some of the many stories and styles that co-existed in what is now defined as Swedish modernism. Meet works from Moderna Museet's rich collection of art from 1900 to around 1940.
Major social changes, world wars and influences from European metropoles such as Paris and Berlin impacted on Swedish art in the first half of the 20th century: in landscape depictions featuring new industrial elements, the rapidly-growing cities and their outskirts, intimate renderings of everyday life, and portrayals of feelings. Meanwhile, more and more artists turned their attention to inner worlds and fantasy, and to motifs that reveal a longing for the past.
This exhibition includes works by artists such as Anna Casparsson, Siri Derkert, Sven X-et Erixson, Isaac Grünewald, Sigrid Hjertén, Bror Hjort, Hilding Linnqvist and Vera Nilsson.