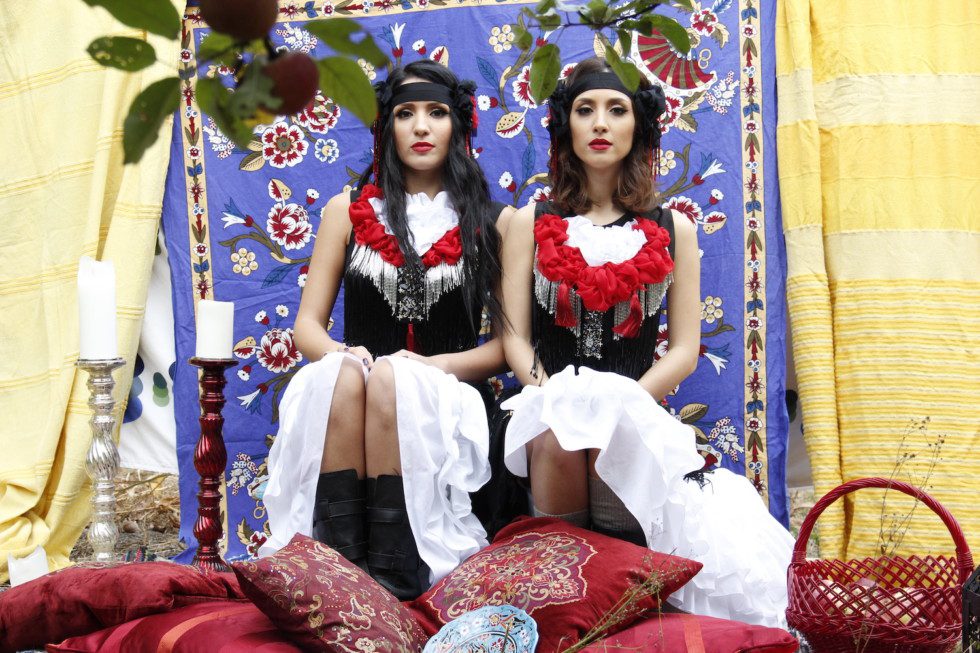 Ukraine: A musical code
The Alibi Sisters
21.6 2022
Stockholm
Join us for a visit to the roots of Ukraine's multinational music culture. Welcome to a concert with The Alibi Sisters, a Ukrainian duo, featuring a blend of Ukrainian, Jewish, Polish, Roma, Crimean-Tatar and Moldavian traditions!
Ukraine: A musical code
The Alibi Sisters
Date
Tuesday 21 June 2022
Time
At 17.30. An hour-long concert with subsequent talks. The bar is open from 17:00.
Place
The Bar, floor 4
Language
English
Tickets
No pre-registration. Limited number of seats.
Contakt
Moderna Museet: Karin Malmquist, curator
The program is a collaboration between Södertörn University, the Center for Baltic and Eastern European Studies CBEES and The Stockholm University College of Music Education.
The Alibi Sisters will perform Ukrainian folk tunes from different regions, but also Jewish songs in Yiddish from the Kletzmer tradition, which has its origins in modern Ukraine. The concert also includes the songs of the Crimean-Tatars. Their musical culture is unique and combines Turkish, Uzbek, and Arab traditions.
The Alibi Sisters revive the unique culture of the Barry Sisters (Mina and Clara Bagelman), an American duo from the 1930s and 40s that came from Kiev.
The duo's repertoire is put in historical context by the composer and musicologist Dmytriy Saratsky.
The concert concludes with a discussion between artists and audience.
About the artists
The Alibi Sisters – Anna and Angelina Zavalsky – are a duo from Kiev. They began their creative journey as child soloists in the folk ensemble "Strumochok", founded by their father, Alexander Zavalsky. As independent artists, the sisters launched a popular project in Ukraine – "Alibi" – and recently returned to exploring world music.