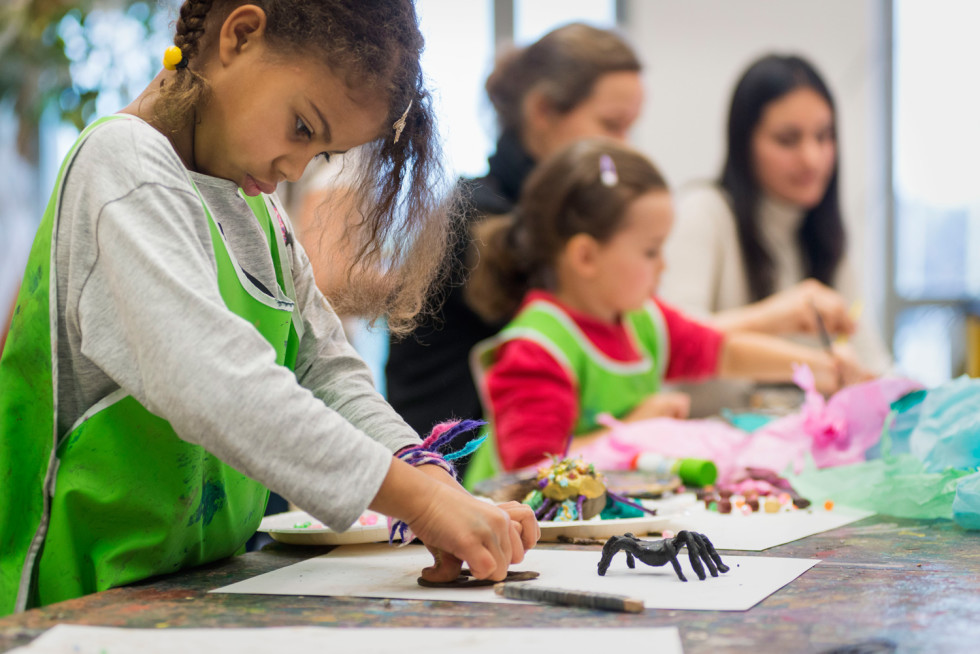 Experience art together!
6.3 – 28.8 2022
Stockholm
We want to encourage children and adults to take part in art and be creative together. We work with different themes based on the Moderna Museet's collection and current exhibitions.
DROP-IN: PAINT & DRAW
With watercolour pens in rainbow colours, we let Jeppe Hein inspire us with his exhibition "Who Are You Really?" and his questions about what it means to be a person. Visit the Workshop to experiment with vibrating bowls full of paint!
Bring a towel and have fun with the big fountain on Exercisplan. When the sun shines, all the colours of the rainbow make patterns in the spraying water.
Date
Saturday 13 August 2022
Sunday 14 August 2022
Saturday 20 August 2022
Sunday 22 August 2022
Saturday 27 August 2022
Sunday 28 August 2022
Time
At 11–17
Location
The workshop, floor 2. Weather permitting, we sit in the grass outside the museum and paint
Age
Children of all ages with adult company.
Registration information
Drop-in, no pre-registration required.
If you have questions, please contact Anita Wernström-Pitcher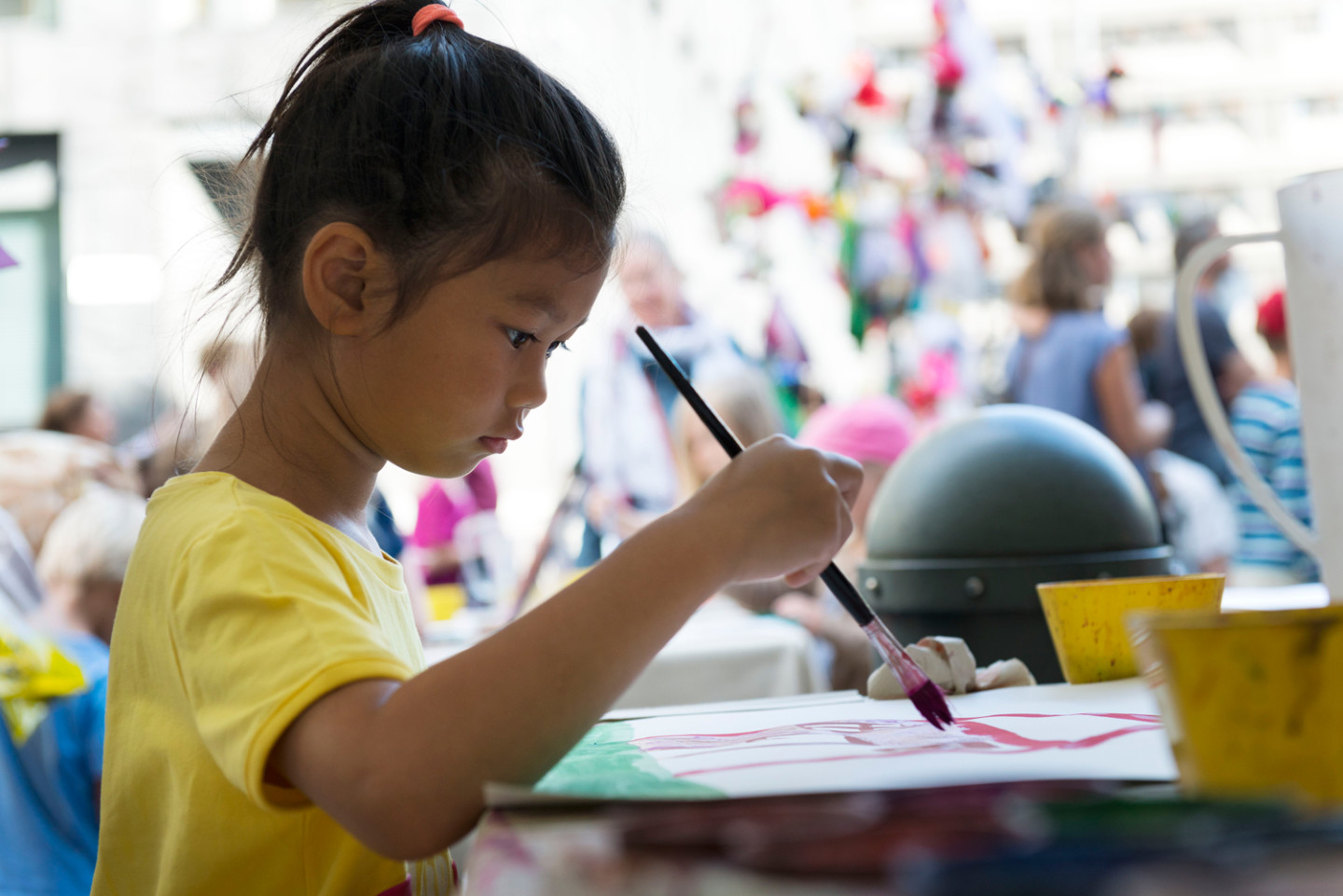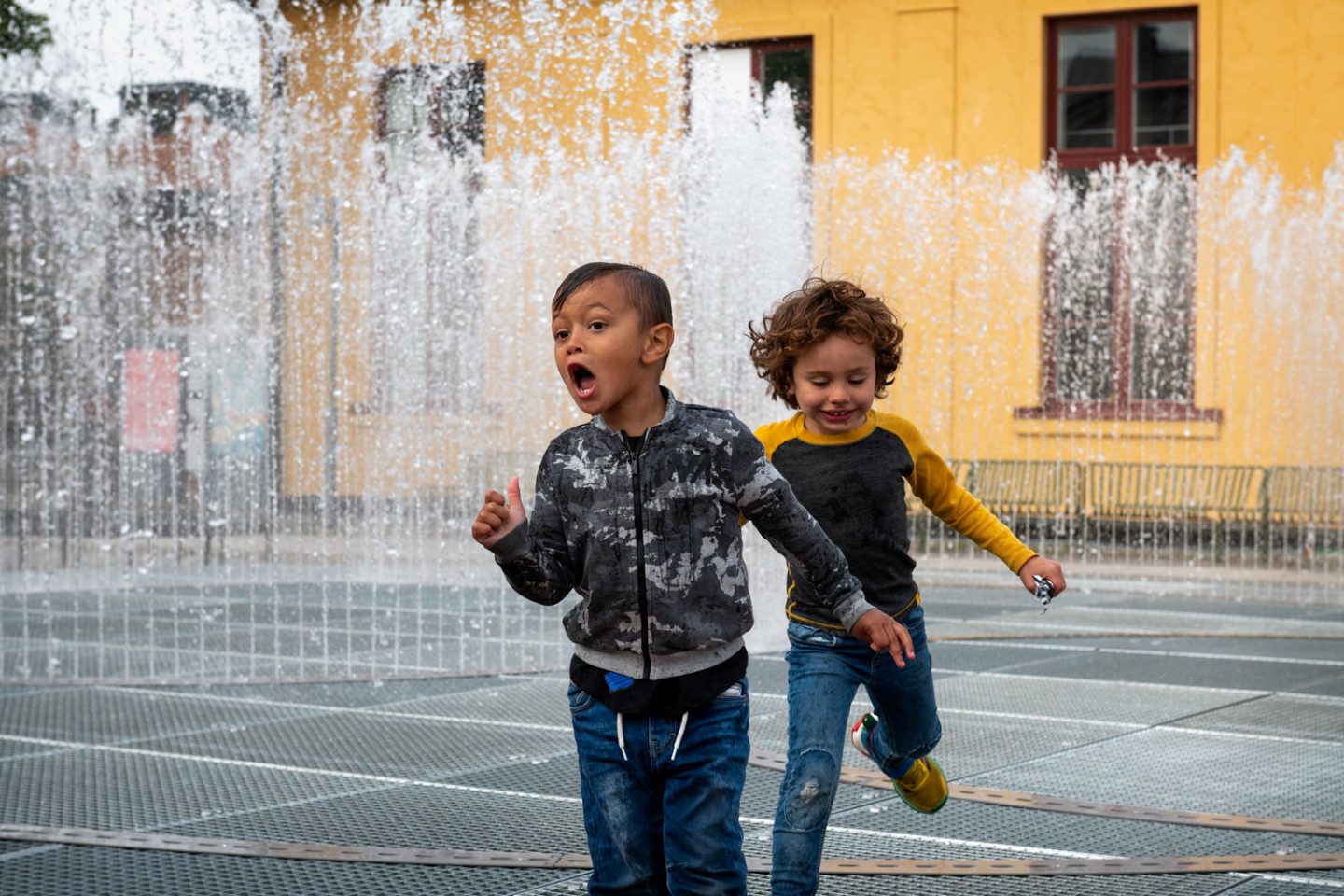 TOUR & WORKSHOP SESSION
Family Sundays are for families with children between the ages of 2-18. We start with a guided tour and continue with creative work in the Workshop. Welcome!
TOUR & WORKSHOP SESSION
Date
Sunday 6 march – 26 June 2022
Time
At 11–14 for ages 2–6 years. We start with the guided tour at 11.
At 13–16 for ages 6–18 years. We start with the guided tour at 13.
Location
Zon and the exhibitions. We gather at the entrance, floor 4.
Tickets
Price SEK 40/person. Maximum 5 tickets per party. Both children and adults need tickets.
Every Sunday at 19 tickets are released for next weekend's family Sunday.
Programme
28 June – 7 August 2022
Summer break! Drop-in, guided tours for kids and baby tours. Read more here: Summer break at the museum
If you have questions, please contact Hillevi Berglund and Pernilla Stalfelt.