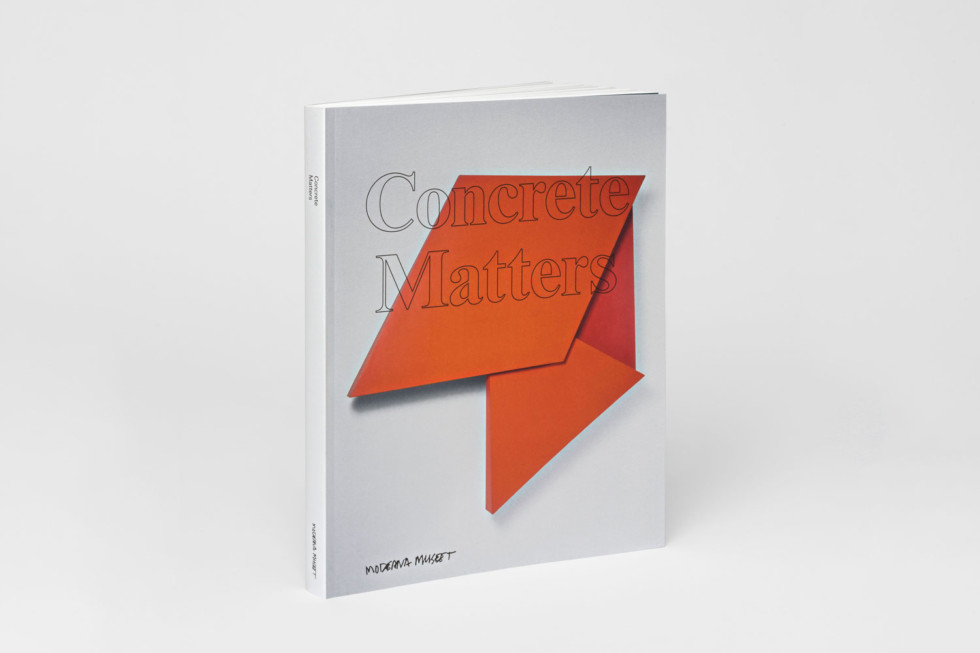 Catalogue Concrete Matters
In conjunction with the exhibition, the Museum has produced a catalogue with essays by participating artists, manifestoes and biographies. The exhibition curator, Matilda Olof-Ors, has contributed an essay, and the preface is by Daniel Birnbaum and Ann-Sofi Noring, director and co-director of Moderna Museet. The catalogue is available from our Webshop.
Concrete Matters
Editor: Matilda Olof-Ors/María Amalia García
Graphic design: Stefania Malmsten/Malmsten Hellberg
Language: English or Swedish
Soft cover, 21.7 x 28 cm, 110 images, 172 pages
Buy the catalogue Swedish edition
The potential and boundaries of concretism
During a few decades characterised by social change, optimism and dramatic political events, artists in the fast-growing cosmopolitan cities of Montevideo, Buenos Aires, São Paulo, Rio de Janeiro and Caracas adopted and developed a new, concrete language that distanced itself from either figurative or representative imagery.
Concrete Matters presents some 80 works from the mid-1930s to the 1970s by artists who explored the potential and boundaries of concretism in various ways, and with partly different intentions. The selection is formed around works from the Colección Patricia Phelps de Cisneros.
A selection of manifestoes are published in the catalogue
In the four decades or more covered by the exhibition, artistic factions were being formed and reformed, spreading their occasionally utopian visions in essays, manifestoes, flyers, their own magazines, and the daily press. The exhibition catalogue includes a selection of these manifestoes, in which the artists describe their fundamental ideas and the reasons for the necessity of Concrete art. This is the first time several of these texts have been translated into Swedish.