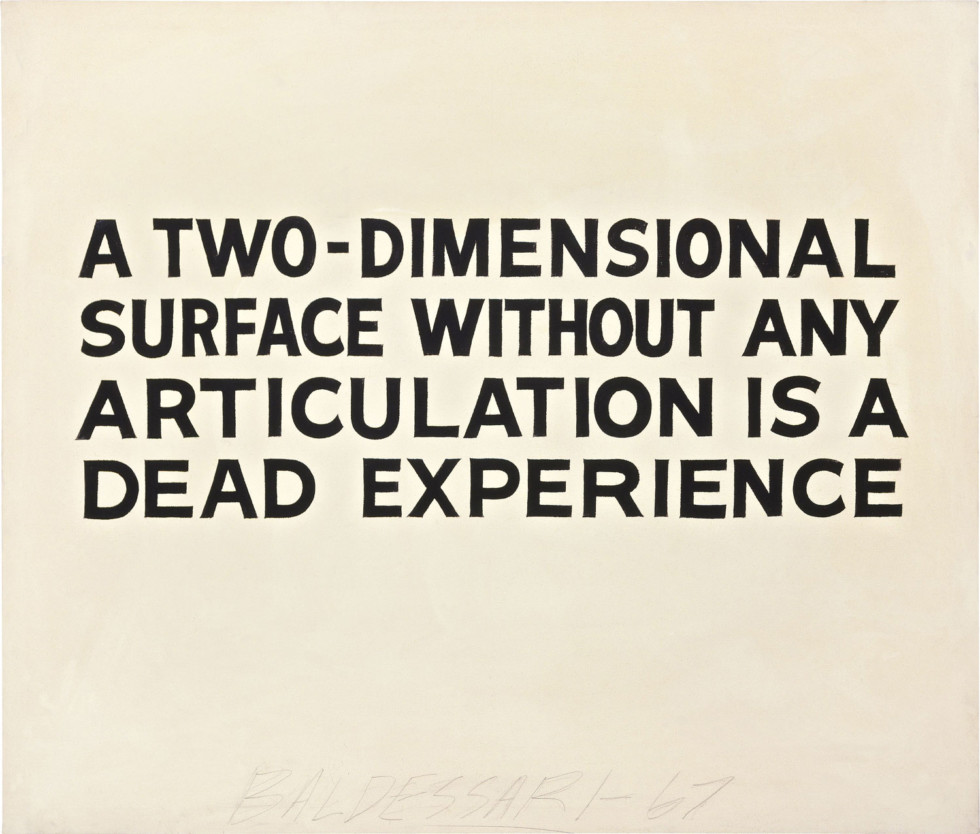 Biography John Baldessari
John Baldessari's vast body of work is ranging from painting, installation and photography to prints, books, video and performance. He has substantially influenced generations of artists – an influence amplified by his long tenure as a teacher.
Throughout his career, John Baldessari (1931–2020) continuously explored and renegotiated the relationship between image and text and the associative powers generated by their juxtaposition.
He attended San Diego State College, where he received a Bachelor of Arts in 1953, and a Master of Arts in Painting in 1957. Between 1957 and 1959 he did postgraduate work at University of California, Otis Art Institute and Chouinard Art Institute.
Initially trained as a painter, Baldessari began to cross-examine words and imagery in the 1960s, which quickly resulted in his involvement with the era's burgeoning Conceptual movement. His works incorporated pop-culture images found in posters and photographs, as well as conversational scraps, and he structured his canvases around chance relationships between these elements.
John Baldessari, born 1931, National City, California, dead 2020, Venice, California.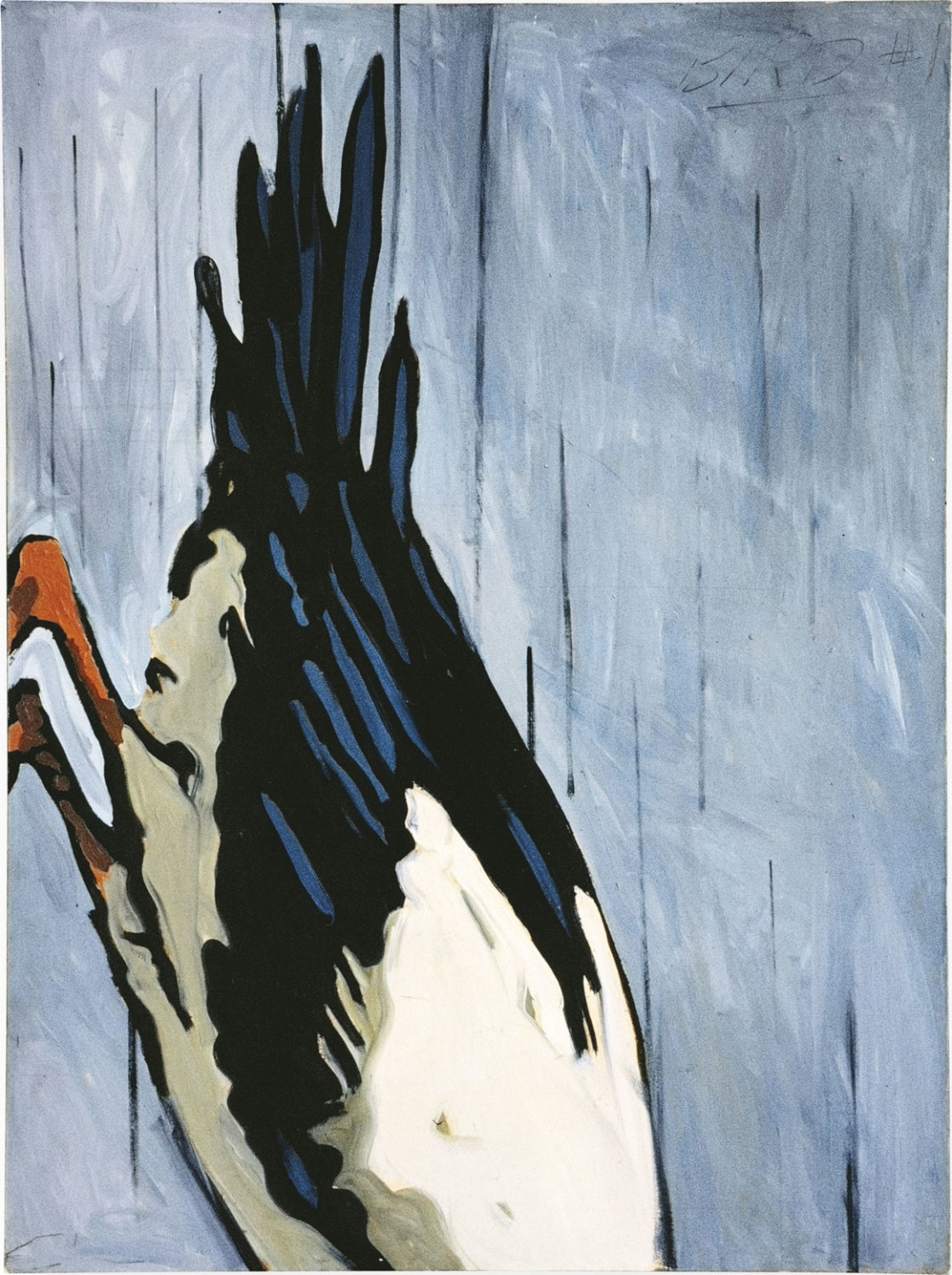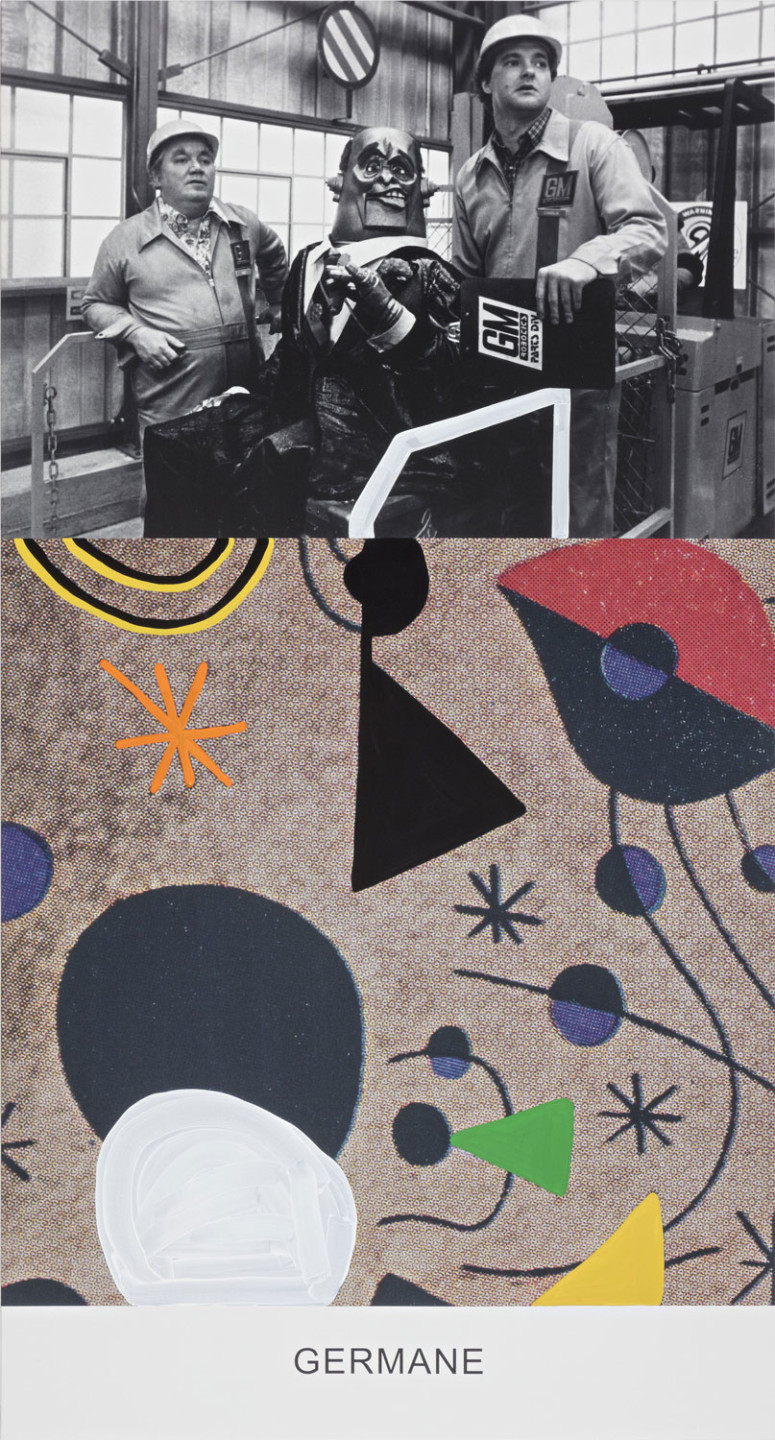 He had his first solo show in 1960; since then his work has been featured in more than two hundred solo exhibitions and over one thousand group exhibitions across the United States and Europe. In addition to his many artworks, he made artist's books, presented his art on billboards and in other public spaces and curated exhibitions. Additionally, he served on the faculty of the California Institute of the Arts in Valencia (1970 – 1988) and the University of California, Los Angeles (1996 – 2007).
His work was included in the 47th Venice Biennale (1997), the 50th Venice Biennale (2003) and the 53rd Venice Biennale (2009); the Carnegie International (1985 – 86), the Whitney Biennial (1983) and Documenta V (1972) and VII (1982). Recent solo exhibitions have been presented at the Museo Jumex, Mexico City (2018); the Städel Museum, Frankfurt (2015); and the Garage Center for Contemporary Culture, Moscow (2013). Baldessari's major retrospective, Pure Beauty, tracing his career from 1962 to 2010, was organized by Tate Modern, London (2009). From 2010 – 11, the exhibition travelled to MACBA, Barcelona; LACMA, Los Angeles; and the Metropolitan Museum of Art, New York.
Extensive writings on and documentation of Baldessari's art can be found in multivolume catalogues such as "John Baldessari: Catalogue Raisonné, Volume One: 1956 – 1974" (2012), "Volume Two: 1975 – 1986" (2013), "Volume Three: 1987 – 1993" (2015), "Volume Four: 1994 – 2004" (2017); and "Volume Five: 2005 – 2010" (2018), all published by Yale University Press, New Haven. The first publication of Baldessari's writings, entitled "More Than You Wanted to Know About John Baldessari", Vol. 1 and 2, edited by Meg Cranston and Hans Ulrich Obrist, was published in 2013 by JRP Ringer.
Baldessari received numerous awards, including the National Medal of Arts (2014), the Kaiserring Award from the city of Goslar, Germany (2012); the Golden Lion Award for Lifetime Achievement at Venice Biennale (2009); the Archives of American Art Medal (2007); the Lifetime Achievement Award from Americans for the Arts (2005); the Distinguished Artist Award for Lifetime Achievement from the College Art Association (1999); and a Guggenheim Fellowship from the John Simon Guggenheim Memorial Foundation (1986).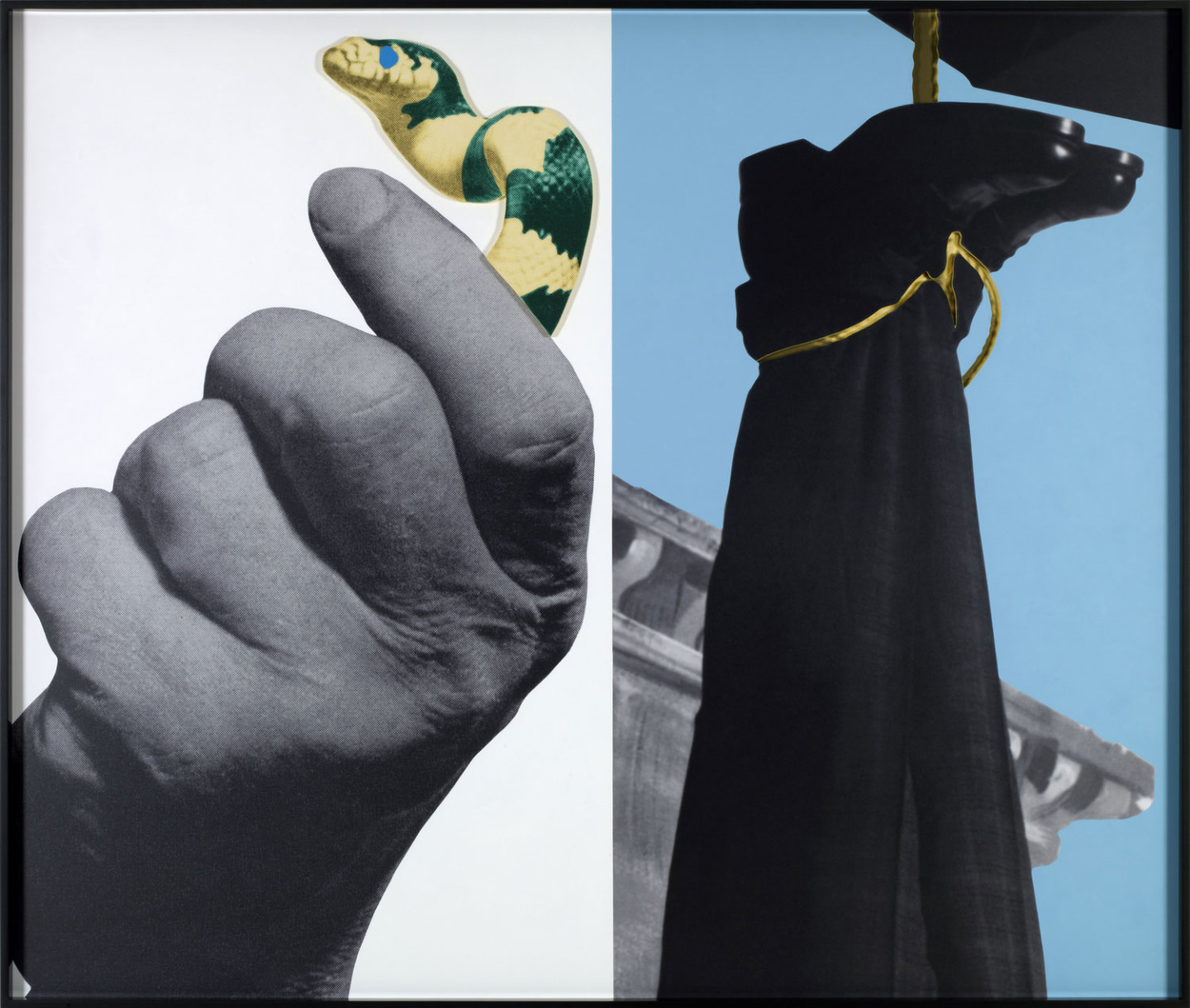 Buy the exhibition catalogue
John Baldessari's biography is featured in the exhibition catalogue.