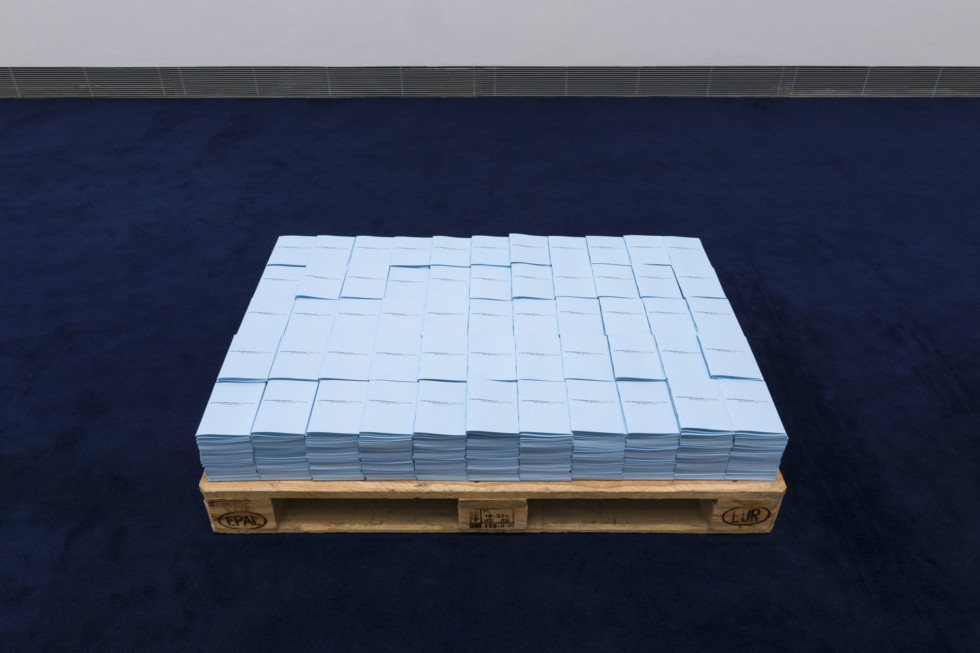 A World of Blind Chance in the Mini Cinema
A World of Blind Chance, 2014
32:27 min, loop
HD video
The video work A World of Blind Chance was shown for the first time at Stockholm Literature and is presented as part of Algün Ringborg's exhibition Becoming European, where the main themes are migration, normative systems, borders, language and bureaucracy. The work is presented in the mini cinema (on floor 2) during the exhibition.
The manuscript for A World of Blind Chance is composed entirely out of example phrases from the Oxford English Dictionary. In 2013/14, Meriç Algün Ringborg has created several text-based works using this method, as for example a novel. By setting restrictions for her creative process, she explores the potential of expression and production of meaning despite this limited freedom.
In A World of Blind Chance another element of meaning is added to the work as the written manuscript is adapted to film, in which an actor has been instructed to interpret and improvise on the text and the stage directions.
Thank you: Michael Nyqvist, Nils Fridén, Velourfilm AB.