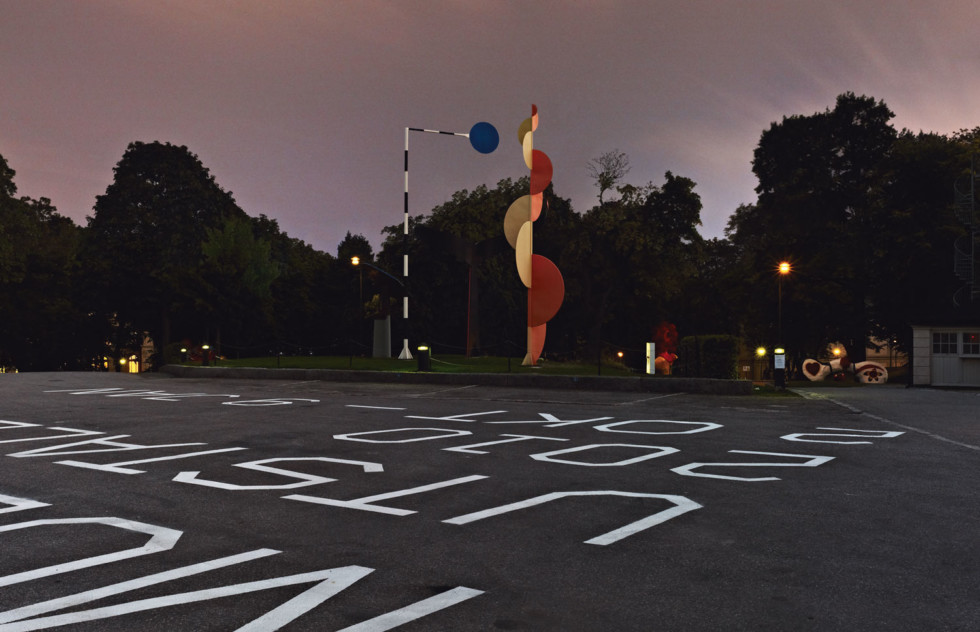 The Moderna Exhibition 2010
2.10 2010 – 9.1 2011
Stockholm
On 2 October, Moderna Museet opens the new edition of The Moderna Exhibition, its recurring inventory of the most interesting recent developments in Swedish contemporary art.
The Moderna Exhibition 2010 features 54 artists, 28 women and 26 men, who have made a strong impact on the Swedish art scene. Most of the works have never been exhibited to Swedish audiences, and more than half of the works have been produced specifically for this exhibition.
The Moderna Exhibition is held every four years and is intended as an overview of Swedish contemporary art. The 2010 edition acknowledges that the heterogeneity of our era is also reflected in art. Consequently, The Moderna Exhibition 2010 does not have one single theme, nor does it propose that there is any technique or style that defines the current art scene. Instead, the exhibition highlights mutually enhancing disparities and gives viewers examples of what relevant artistic work can involve today: from various forms of documentary projects, explorations of painting and sculpture, to artistic research at universities.
"However, we have identified four different contexts where the roads of the 54 artists intersect: images of Sweden, discussions about authorship and narration, revisiting modernist formal idioms, and the ethereal and spiritual. Altogether, this represents what we consider to be the most interesting expressions of Swedish art right now", says Fredrik Liew, curator of the Moderna Exhibition.
Curator: Fredrik Liew with Gertrud Sandqvist, Lisa Rosendahl
Assistant curator: Jo Widoff
Admission: 100/80 SEK
With support from