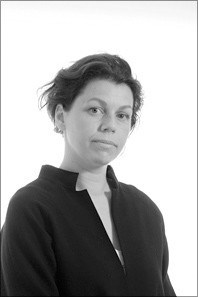 Lena Essling
Lena Essling, born 1969. Art history scholar, previously worked at the art museums in Gothenburg and Borås. Since 1996, she has been with Moderna Museet, except for a period when she was the Managing Editor of NU:The Nordic Art Review and Project Manager at the Swedish Institute.
At Moderna Museet Lena Essling has been responsible for numerous productions, including installations by Clay Ketter and Yinka Shonibare. She was Project Manager for the exhibition Andy Warhol – Other Voices, Other Rooms.
Lena Essling has managed Moderna Museet's participation in several biennials, including Istanbul and Venice, featuring the oeuvres of artists such as Jockum Nordström, Karin Mamma Andersson, Carsten Höller and Miriam Bäckström.