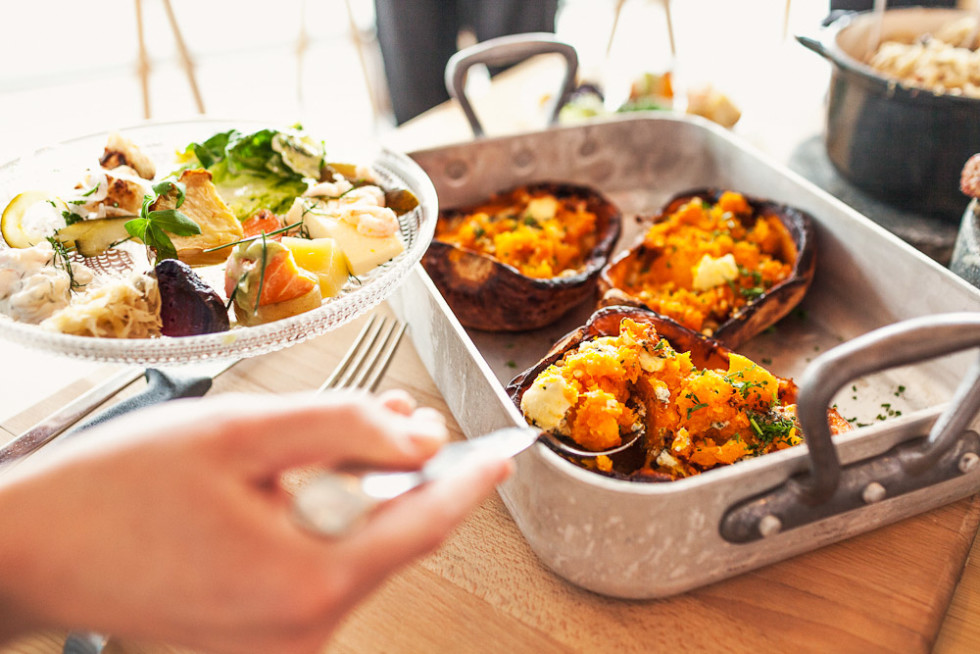 The Restaurant's lunch menu
The kitchen is inspired by the best seasonal products and by a sustainable approach to modern cooking. Weekdays between 11 am and closing time the Restaurant serve a lunch buffet and there is always fresh salads, soup, sandwiches and delicious homemade cakes.
Our daily dish
Our daily dish includes a generous sallad buffet and mineral water
120 sek
Coffee
15 sek
Tuesday 26.9
Glas noodles "ramen" with miso, poached egg and bean sprouts
Shot: seaweed
Wednesday 27.9
No meat chili with avocado, roasted corn and deep fried tortillas
Shot: chili and mango
Thursday 28.9
Falafel with crushed chickpeas, harissa, yoghurt (L) and oriental style pickles
Shot: yoghurt and honey refresher
Friday 29.9
Green curry with Oumph, ginger, lemongrass and coriander
Shot: tamarind lemonade
Meat of the week
Chicken with cumin, black pepper and lemon
Soup of the week
The supplier's choice
95 sek
Soup of the week with sallad buffet
120 sek
For the children
Pasta bolognese (G)
55 sek
Child serving from the buffet
55kr
(G) Contains gluten
(L) Contains lactose or milk protein
Book your lunch for more than 10 people at: info@momumat.se, 08-520 236 65 eller 08-520 236 60
The Restaurant Moderna Museet has a focus on sustainability and collaborates with Hållbara Restauranger. They choose products with known origin and as much as possible locally farmed.
Published 8 March 2016 · Updated 25 September 2017