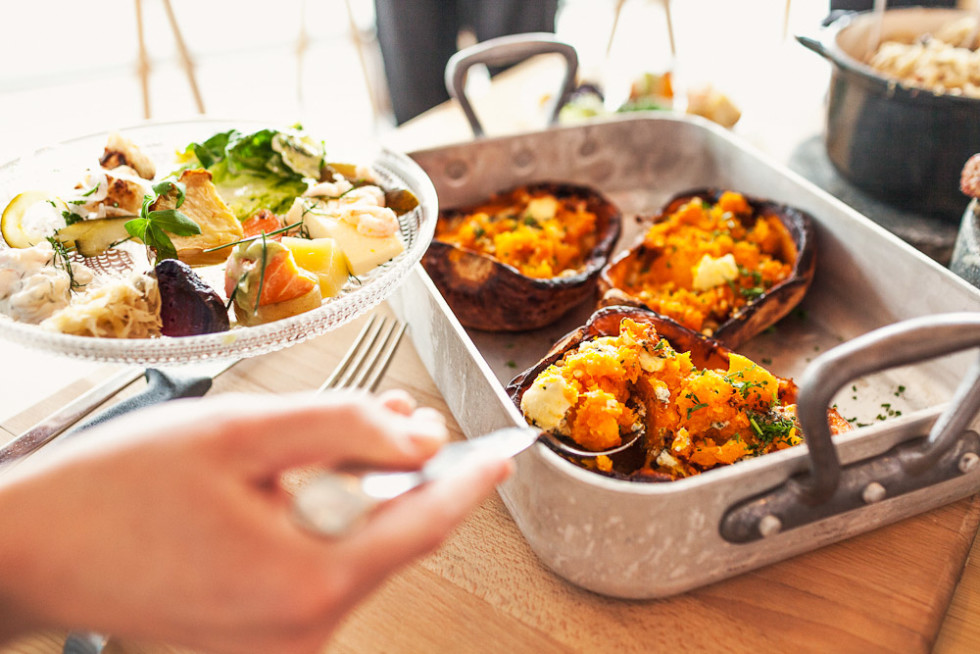 The Restaurant's lunch menu
Enjoy the best seasonal products with Stockholm's best view! The Restaurant serve a fresh lunch buffet and there are always salads, soup, sandwiches and delicious homemade cookies.
Our daily dish
Our daily dish includes a generous salad buffet and mineral water
120 sek
Coffee
15 sek
Tuesday 25 September
Texas bean chili with pickled red onion, sour cream and root vegetables
Wednesday 26 September
Seafood casserole with aioli
Thursday 27 September
Thai green curry with chicken and rice
Friday 28 September
Sausage with thyme and mustard
Vegetarian dish of the week
Korean pancakes with kimchi and vegan chili mayo
Includes a generous salad buffet and mineral water
120 sek
Soup of the day
Indian cauliflower soup with red lentils, potatoes and coconut milk
95 sek
Soup of the day with salad buffet
120 sek
For the children
Organic pasta bolognese (G)
55 sek
Child serving from the buffet
55 sek
(G) Contains gluten
(L) Contains lactose or milk protein
Book your lunch for more than 10 people at: info@momumat.se, 08-520 236 65 or 08-520 236 60
The Restaurant Moderna Museet has a focus on sustainability and collaborates with Hållbara Restauranger. We mainly choose locally farmed products.
Published 8 March 2016 · Updated 25 September 2018