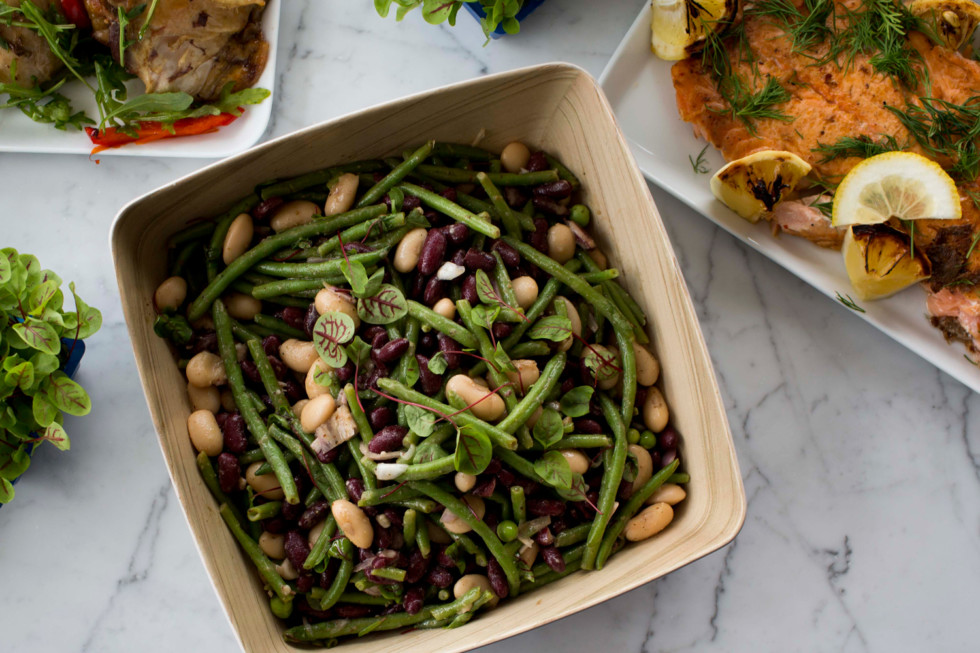 The Restaurant's lunch menu
Enjoy the finest seasonal products with Stockholm's best view! There is always a large selection of hot and cold dishes. The Restaurant serves various salads, soup, sandwiches and delicious homemade cookies.
Choose from salads, soups, meat, fish or vegetarian dishes. A daily dish, vegetarian dish and soup is served Tuesdays to Fridays. The menu is always accompanied by a salad.
LUNCH SERVED ON PLATES INSTEAD OF BUFFET
The Restaurant's lunch will be served on plates instead of in the buffet. This is a precaution to prevent spreading the coronavirus.
This Week's Menu
The lunch is served at 11.00–14.30. Choose one of the two main courses.
Tuesday 30 June
Korean pork belly with cucumber salad and rice. (G)
Cheese and broccoli pie with greek salad. (G)(L)
Wednesday 1 July
Baked salmon with summer salad.
Swedish yellow pea falafel with tzatziki and saffron rice.
Thursday 2 July
BBQ chicken with coleslaw and baked potato.
Risotto with roasted corn, summer vegetables, parmesan cheese and spinach. (L)
Friday 3 July
Modernas salsiccia sausage with mashed potato and mustard creme. (L)
Glass noodle salad with ginger summer onion and lemon marinated oumph.
Saturday 4 July
Baked pork belly with corn tortilla and tomato salsa.
Egg noodles with tamarind dressing. (G)
Sunday 5 July
Pepper steak with onion chutney, roasted summer vegetables and dill. (L)
Chickpea ragu with tomato, celery, blackpepper and orange.
Baguette, side salad, coffee/tea and still/sparkling water is included.
135 SEK
Soup of the week
Cold Italian tomato soup with roasted pepper, squash and basil. (V)
110 SEK
For the children
Pasta bolognese. (G)
75 SEK
Pancakes with various toppings. (G)
75 SEK
Child serving from the menu.
75 SEK
Allergens
(G) contains gluten
(L) contains lactose and/or milk protein
(V) vegan
Opening hours
The Restaurant is open 11–14.30. The Coffee Bar is open until 17.30.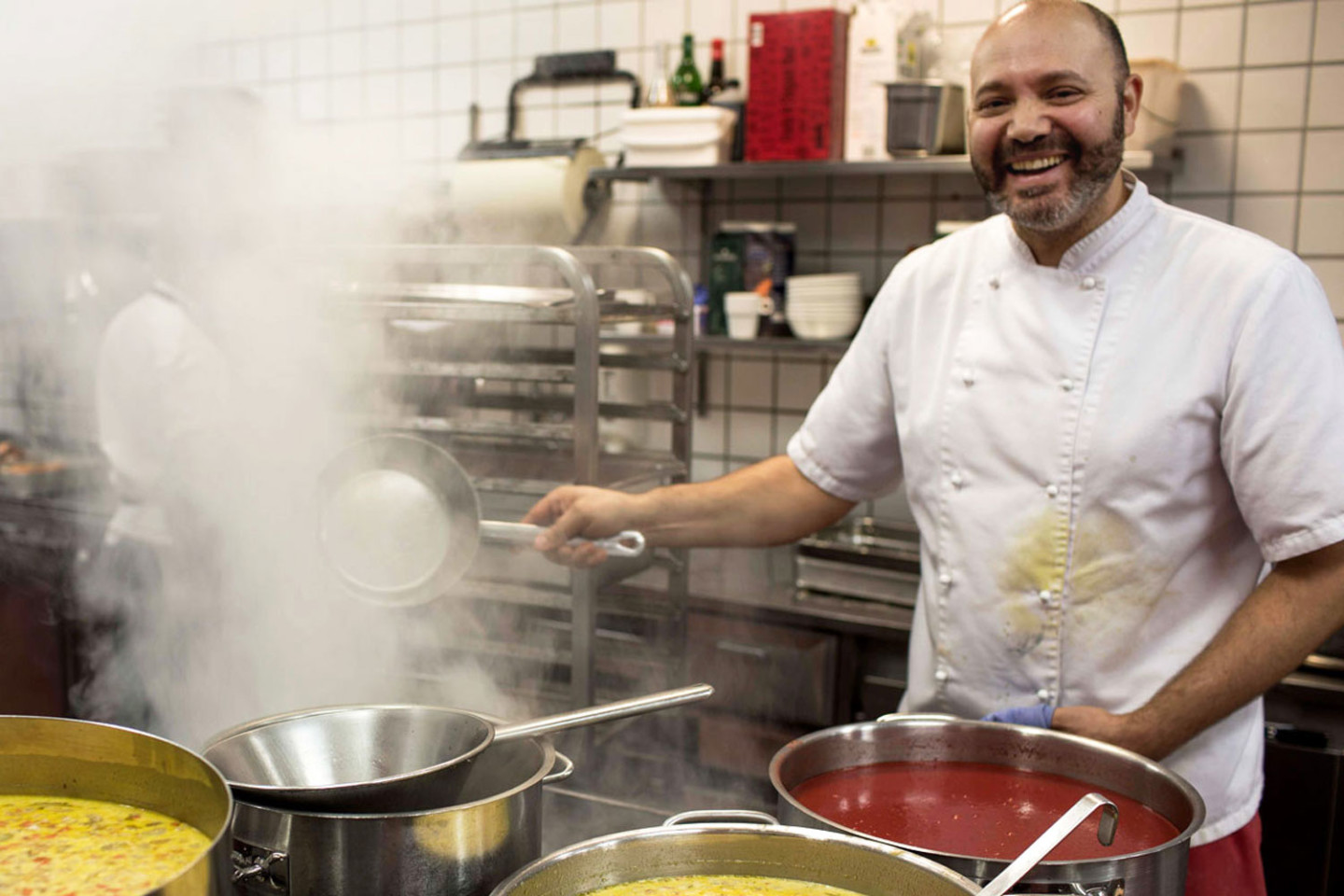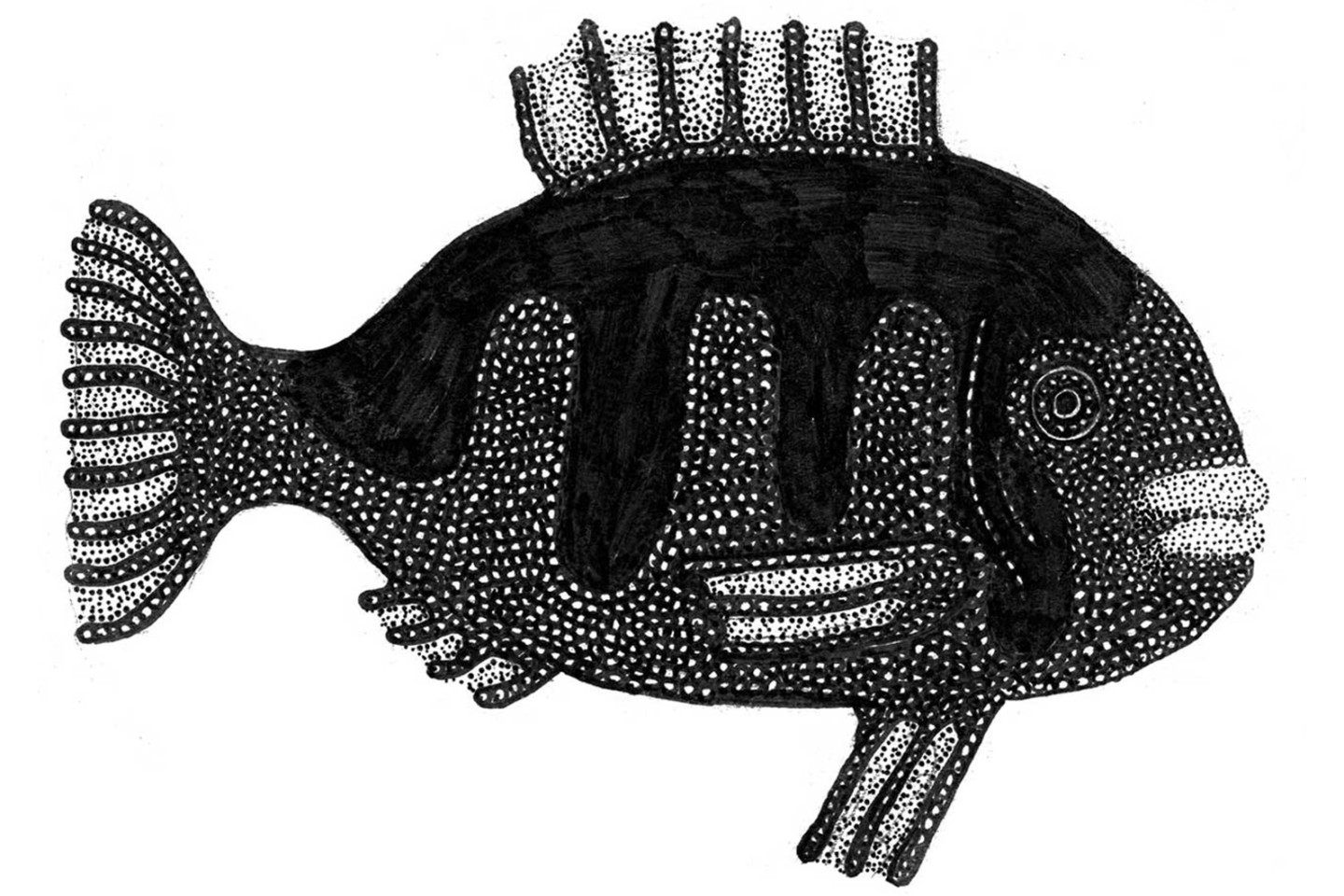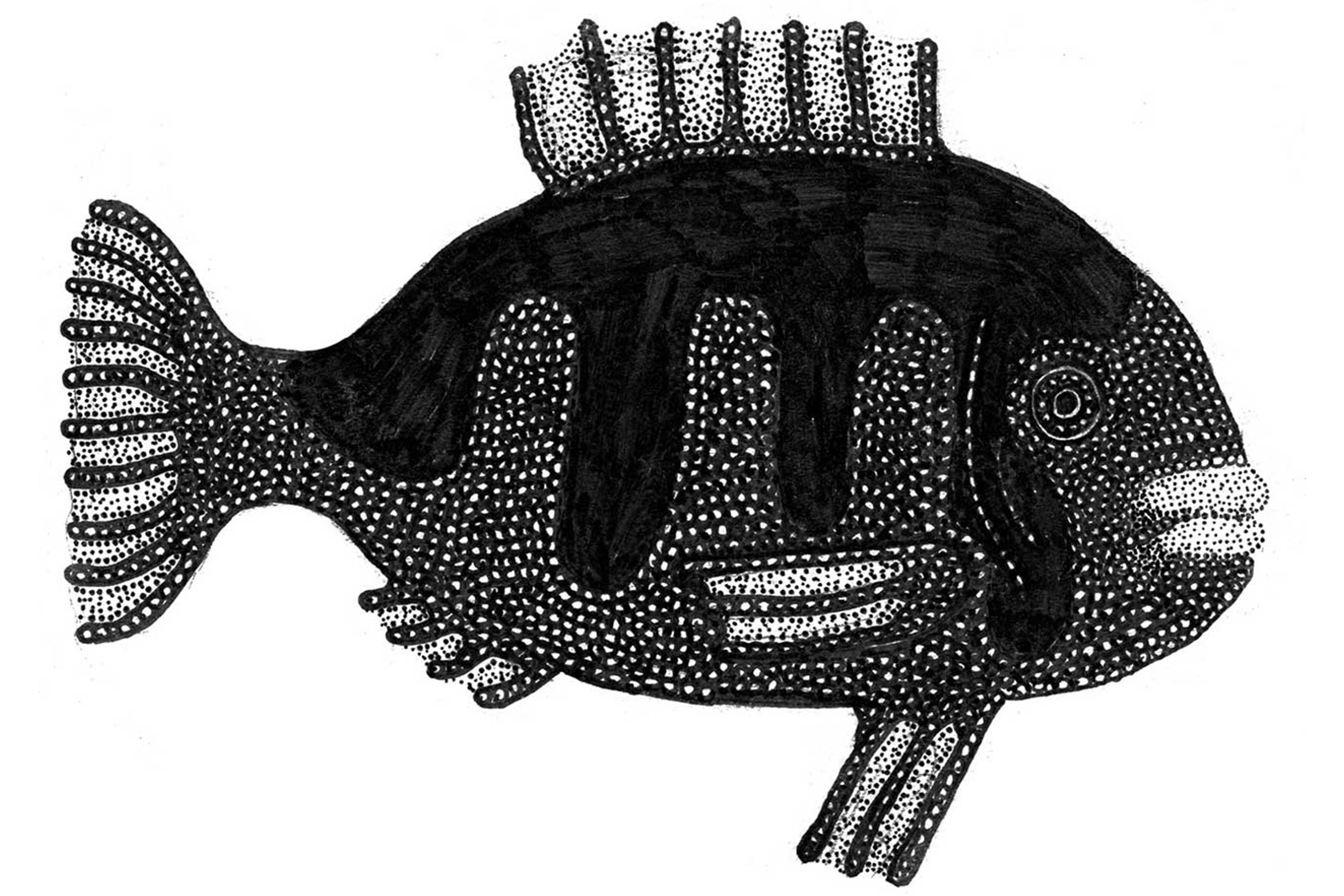 The Restaurant Moderna Museet has a focus on sustainability and collaborates with Hållbara Restauranger. We mainly choose locally farmed products.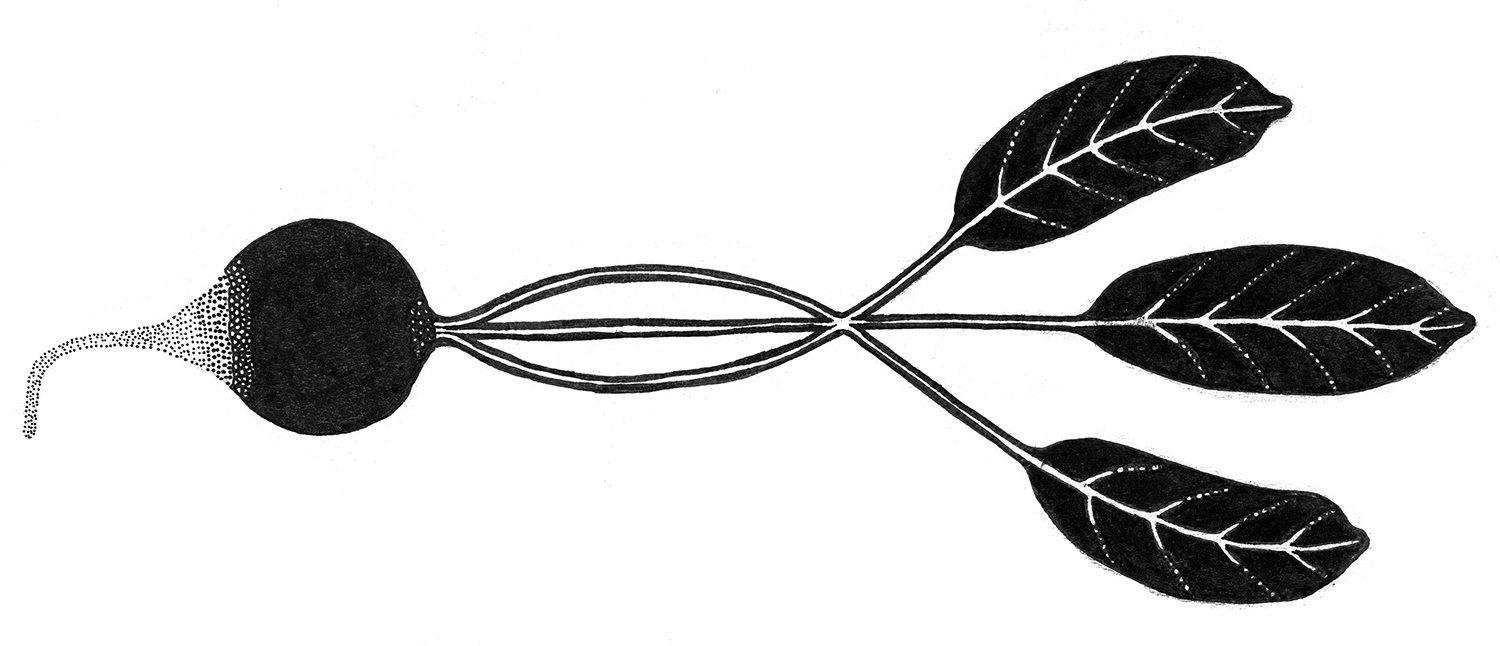 Published 8 March 2016 · Updated 29 June 2020