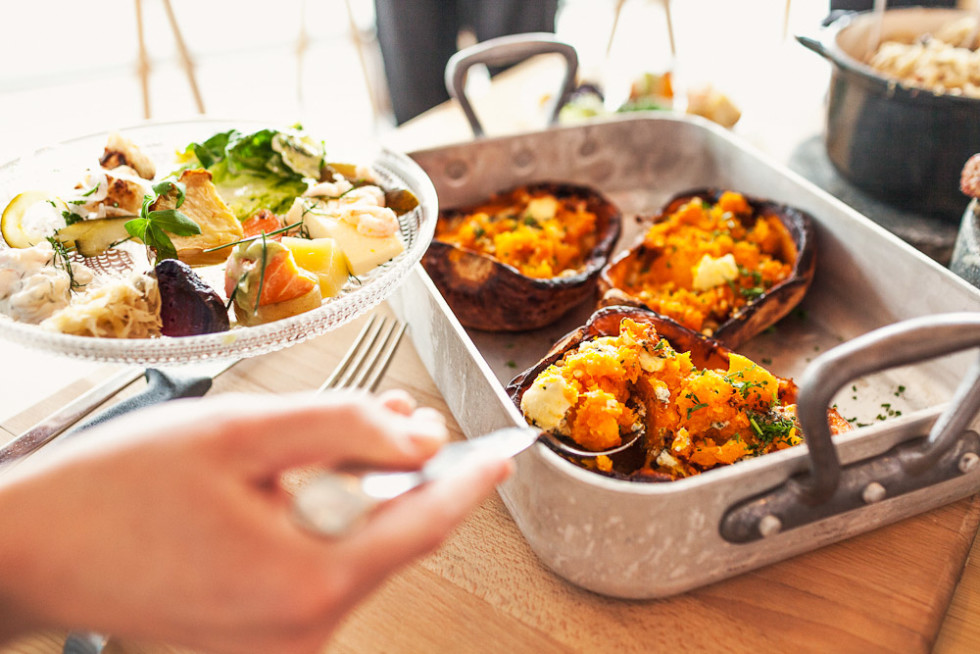 The Restaurant's lunch menu
Enjoy the best seasonal products with Stockholm's best view! The Restaurant serve a fresh lunch buffet and there are always salads, soup, sandwiches and delicious homemade cookies.
Opening hours
The Restaurant opens at 11 Tuesday–Friday and close when the museum close. The museums opening hours. Between 3 June and 31 August 2018 we serve a fresh summer brunch buffet.
Menu
On our delicious and fresh buffet you will find different kinds of herrings, new potatoes, mackerel, poached and gravad lax, Swedish ham and sausage. Different salads with lettuce, beans and grouts. Swedish farmed pork, chicken and Prästost pie.
165 sek
Soup of the day
Vegan soup of the day with salad and bread
110 sek
For the children
Pancakes
55 sek
Organic pasta bolognese (G)
55 sek
Child serving from the buffet
55 sek
(G) Contains gluten
(L) Contains lactose or milk protein
Book your lunch for more than 10 people at: info@momumat.se, 08-520 236 65 or 08-520 236 60
The Restaurant Moderna Museet has a focus on sustainability and collaborates with Hållbara Restauranger. We mainly choose locally farmed products.
Published 8 March 2016 · Updated 4 July 2018