The Restaurant's lunch menu
Enjoy the finest seasonal products with Stockholm's best view! There is always a large selection of hot and cold dishes. The Restaurant serves a fresh buffet with various salads, soup, sandwiches and delicious homemade cookies.
Choose from salads, soups, meat, fish or vegetarian dishes. A daily dish, vegetarian dish of the week and soup is served Tuesdays to Fridays. The menu is is always accompanied by a generous salad buffet.

Tuesday 19 February
BBQ pork tenderloin and pork belly with coleslaw and roasted root vegetables.
Wednesday 20 February
South French sea food casserole with tomato, saffron, bread croutons and aioli. (G)
Thursday 21 February
Meat patties with onion, pickled cucumber, parsley potato and gravy. (G, L)
Friday 22 February
Black pepper spiced chicken with five pepper sauce, baked cabbage and wheat berries. (G)
120 sek
Vegetarian dish of the week
Pad Thai rice noodles with broccoli, fried tofu, red onion, bean sprouts, lime and roasted sunflower seeds.
Soup of the day
Tomato soup with red wine, thyme, squash and roasted pepper.
95 sek
Soup of the day with salad buffet
120 sek
For the children
Pasta bolognese
Child serving from the buffet
55 sek
Saturdays and Sundays
On weekends we serve our popular brunch buffet. Lear more: Brunch our way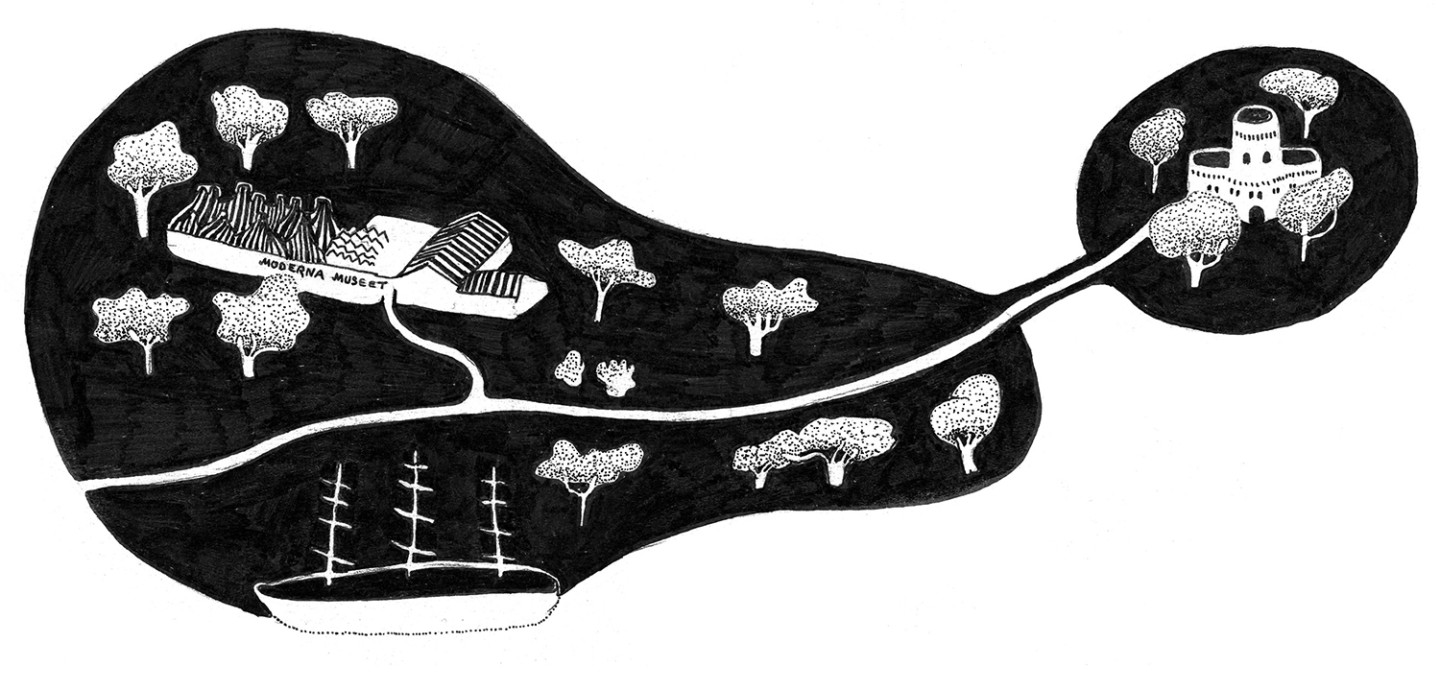 (G) Contains gluten
(L) Contains lactose or milk protein
Opening hours
The Restaurant opens at 11 Tuesday–Friday and close 45 minutes before the museum close. The museums opening hours.
Book a table
Book your lunch table at info@momumat.se or 08-520 236 60.
The Restaurant Moderna Museet has a focus on sustainability and collaborates with Hållbara Restauranger. We mainly choose locally farmed products.
Published 8 March 2016 · Updated 18 February 2019