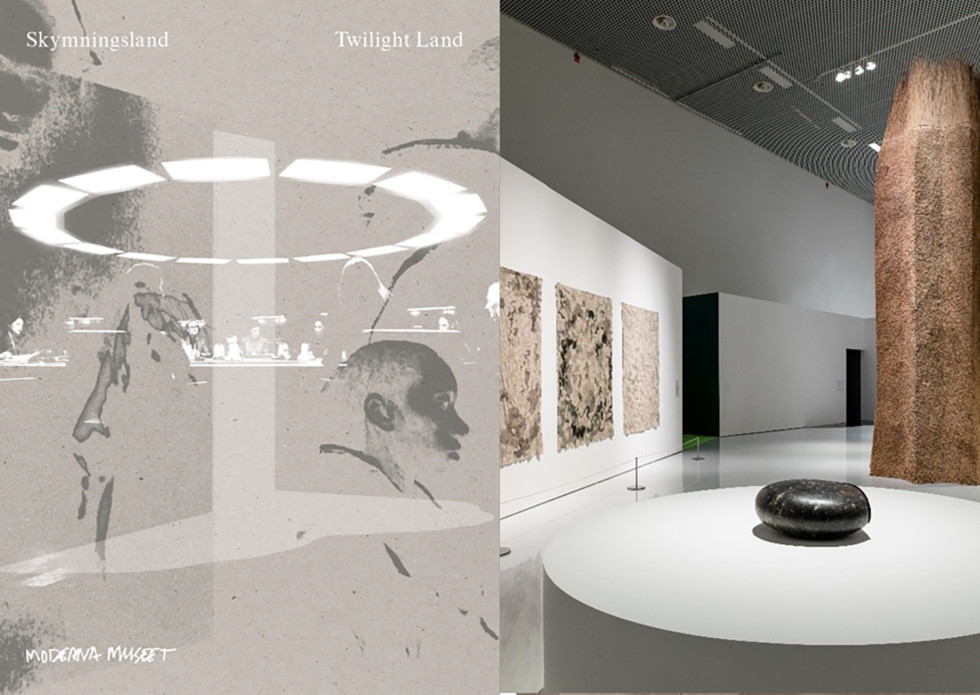 Book launch of Twilight Land
An evening with book launch
24.3 2023
Malmö
Welcome to an evening with a book release of the publication that presents the exhibition and the project Twilight Land. Several of the participating artists are present to present their works. Opportunity to buy the book at a discounted price. Moderna Caféet with bar is open during the evening.
Date: Friday 24 March
Time:  17.30–19.00
Location: Moderna Caf´éet
Tickets: Free admission between 17.30 – 19.00
Program for the evening
At 18.00 Introduction of the publication, in the presence of participating artists, writers and designers.
At 18.15 – Rose-Marie Huuva talks about her work Ijár
At 18.25 – Anna Ling talks about her work Zostera Marina (eelgrass)
At 18.35 – Ida Persson talks about her work Anticipator
The book presents the exhibition project Twilight Land and features the participating artists ISABELLE ANDRIESSEN, ALBERTA WHITTLE, ROSE-MARIE HUUVA, YAEL BARTANA, ANNA LING, AERNOUT MIK, SANDRA MUJINGA, STINA SILJING, INGRID ELSA MARIA OGENSTEDT, IDA PERSSON and JONAS STAAL.
The publication also includes essays by the writer and critical theorist HELENA GRANSTRÖM, the writer and biologist ROBIN WALL KIMMERER and the exhibition's curator JOA LJUNGBERG.
During the book launch, you also have the opportunity to see the exhibition Twilight Land and you can purchase the book with a 20% discount.