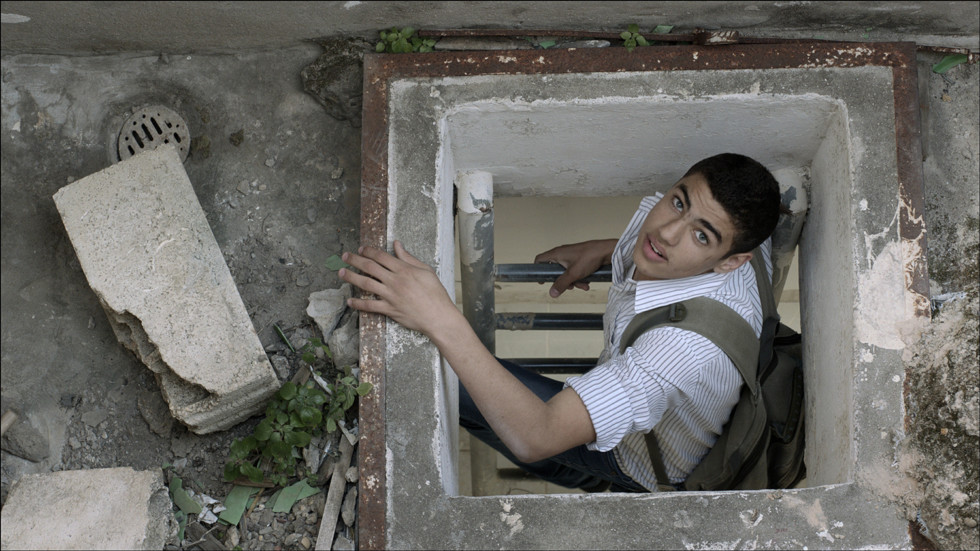 Akram Zaatari
Letter to a Refusing Pilot
26.5 2018 – 30.9 2018
Malmö
This summer Moderna Museet Malmö presents Akram Zaatari's acclaimed film installation Letter to a Refusing Pilot in the New Gallery. The work, which oscillates between documentary and fiction, tells the story of an Israeli air force pilot who refuses to follow orders.
As a young man, Lebanese artist Akram Zaatari (b. 1966) heard many versions of the same story. In the summer of 1982, when Lebanon was occupied by Israel, it was said that an Israeli fighter pilot had refused to follow an order to bomb a building. It wasn't until much later that Zaatari realized the story was true. The pilot, Hagai Tamir, who also had a degree in architecture, could clearly see that the chosen target of the strike was a school, and he decided to refuse the order, veer off course, and drop the bomb in the sea.
Akram Zaatari's film installation Letter to a Refusing Pilot (2013) is both a tribute and a study of an act of resistance told through a personal filter. It raises ethical and existential questions, while uniting the personal with a larger context. The work oscillates between documentary and fiction, combining archival material with newly filmed footage.
Akram Zaatari is an artist, filmmaker, photographer, and curator whose work is often based on materials found in archives and collections. In 1997 he was one of the founders of the Arab Image Foundation, an artist-driven organization dedicated to the research and preservation of photographs from the Middle East, North Africa, and the Arab diaspora. In 2013 Zaatari represented Lebanon at the Venice Biennale with the premier of Letter to a Refusing Pilot. The installation is now part of Moderna Museet's collection.
Curator: Andreas Nilsson
Due to programme activities in the New Gallery 30 August and 20 September, we will not show Akram Zaatari's Letter to a Refusing Pilot on these dates.
Images