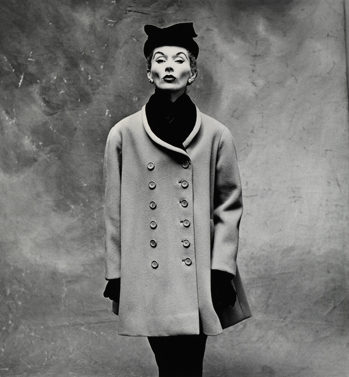 Irving Penn
Diverse Worlds
16.6 2012 – 2.9 2012
Malmö
Irving Penn was one of the leading photographers of our time. An innovator in the fields of fashion, portrait, and still life photography, Penn's prolific career of over 60 years was characterized by his pristine and minimalist approach to the medium. With a selection of close to 100 of Penn's photographs plus examples of his work in publications, this exhibition presents a broad spectrum of Penn's oeuvre.
While working for the fashion magazine Vogue, Penn (1917–2009) made his first colour picture in 1943. During his long affiliation with the magazine, Irving Penn photographed almost exclusively in the studio; tending to every detail, he carefully directing his subject, whether it was a fashion model, members of the Hell's Angels, an assemblage of frozen fruits and vegetables, or warriors from New Guinea. Exhibitions in the 1970s of Penn's meticulously crafted prints, notably at the Museum of Modern Art and Metropolitan Museum of Art in New York, affirmed his position on the art scene.
The Moderna Museet's extensive collection of Irving Penn photographs takes into account many of the genres he explored, the main body of which was donated by the artist in memory of his Swedish-born wife, Lisa Fonssagrives-Penn, in 1995.
On the Opening day, 16 June at 3 pm, Andreas Nilsson and curator Anna Tellgren will host a talk with Lennart Durehed, photographer, and Irving Penn's assistant in New York 1973–1976. In Swedish.
Curators: Andreas Nilsson and John Peter Nilsson
With support from


Images