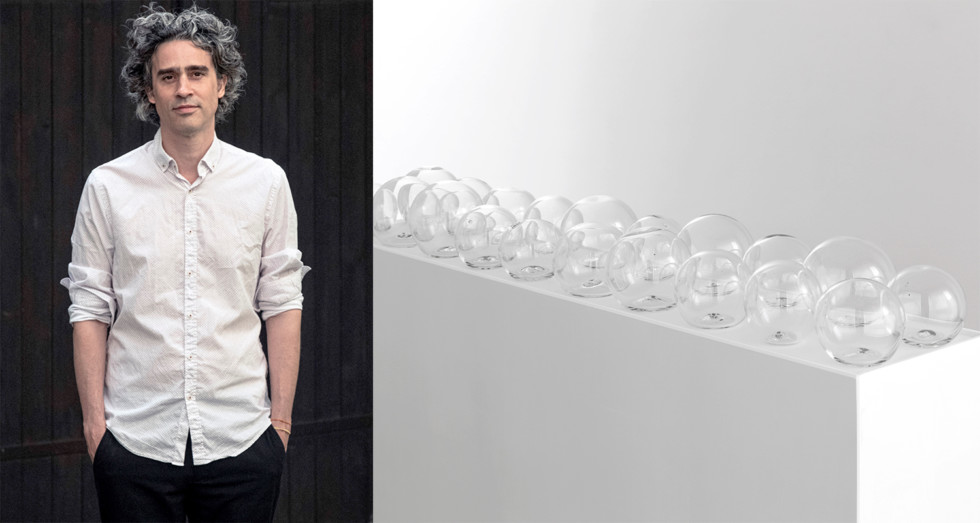 25.9 2019
Runo Lagomarsino awarded the 2019 Friends of Moderna Museet Sculpture Prize
The Friends of Moderna Museet Sculpture Prize 2019 is awarded to the artist Runo Lagomarsino, who will be featured with an exhibition opening in conjunction with the award ceremony on 12 November. The prize sum of SEK 300,000 makes this one of Sweden's largest artist awards.
Runo Lagomarsino, born 1977, lives and works in São Paulo and Malmö. With precise and poetic displacements in his works, he constructs frictions between language, iconography and prevailing narratives. Runo Lagomarsino has developed a practice that is both close to and distant from conventional sculpture, exploring art's traditional forms and how they can be expanded.
Runo Lagomarsino has an MA in Fine Arts (2003) from the Malmö Art Academy, and has been featured at the Venice Biennale, the Guggenheim (New York), Reina Sofía (Madrid), Malmö Konsthall, the São Paulo Biennale and LACMA (Los Angeles). In 2019, Runo Lagomarsino is a Daad artist-in-residence in Berlin.
The Jury's statement
"Runo Lagomarsino is an artist whose works offer a multifaceted picture of what working with sculpture can include. With careful attention to the material, but without ever ignoring its conceptual aspect, Lagomarsino shapes his narrative, acutely aware of the significance of political positionings. He oscillates between temporalities and identities and perceives art as a unit of time and space in a historic context. A sentence written on a baggage carousel, sand poured out in front of a Greek sculpture at a museum, material confronted with a colonial past. In his practice, Lagomarsino incorporates power and geography, mythology and national identity, objects and memories, invisible situations and opportunities for diverse dialogue."
The 2019 jury consisted of Ebba Matz, artist, Marti Manen, curator and director of Index Foundation, Nils Forsberg, journalist, Fredrik Liew, curator at Moderna Museet, and Lena Josefsson, chairperson of the Friends of Moderna Museet.
Award ceremony and opening
Tuesday, 12 November, at 18.30
You are invited to the award ceremony and opening of the exhibition of this year's winner of the Sculpture prize, Runo Lagomarsino.
At 18.30 Award ceremony and talk between the winner, Runo Lagomarsino, and the curator Fredrik Liew. The bar is open.
The newly-published catalogue about Runo Lagomarsino will be available at a special price during the evening. In Swedish and English. Special price on the evening of 12 November: SEK 100 (recommended price SEK 250/200 for Friends).
Published 25 September 2019 · Updated 26 September 2019