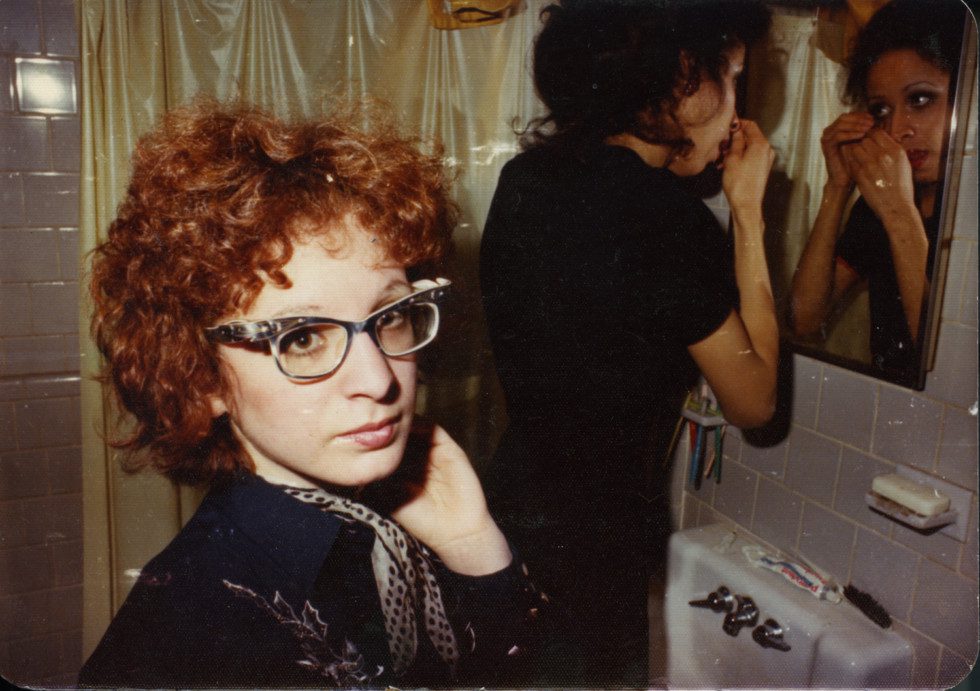 All the Beauty and the Bloodshed
Documentary about Nan Goldin
10.12 2022
Stockholm
The Golden Lion-awarded documentary "All the Beauty and Bloodshed" portrays the artist and activist Nan Goldin's battle against a pharmaceutical company in the USA. Laura Poitras' film has been widely publicised and will be in cinemas from mid-January – but you can see it before then, on two Saturdays in December at Moderna Museet!
"All the Beauty and the Bloodshed" portrays Nan Goldin's artistic practice and her fight for justice against the mighty Sackler family for causing a major opioid crisis in the USA, which has earned billions for their corporation Purdue Pharma. How can Nan Goldin stop the art world from accepting Sackler's blood money and get the family's name removed from the museum walls?
All the Beauty and the Bloodshed
By Laura Poitras
Saturday 10 December 2022 SOLD OUT
Introduction by Fredrik Liew, Curator, Moderna Museet
Time
At 14–16
Place
The Cinema, floor 2
Language
English
Price
150 SEK, 120 SEK for students, seniors and members of Klubb Moderna
The ticket is also valid as entrance to the exhibition "Nan Goldin – This Will Not End Well" on the same day.
Laura Poitras and "All the Beauty and the Bloodshed" won the Gold Lion, the finest award, at this year's Venice Film Festival. The film adds further perspectives to Nan Goldin's practice, alongside the ones featured in our major retrospective, "This Will Not End Well".
"All the Beauty and the Bloodshed" opens in Swedish cinemas on 13 January 2023.
About Laura Poitras
Laura Poitras, born 1964, is an American film director, producer and journalist. Her acclaimed documentaries include "Citizenfour" about Edward Snowden and the scandal around the NSA's intelligence activities. The film won an Oscar for Best Documentary in 2015. She also made "My Country, My Country" (2006), about the US invasion of Iraq, and "The Oath" (2010), which focuses on the Guantánamo prison.
Poitras has received numerous accolades, including the MacArthur Fellowship, the Peabody Award, the DGA Award and a BAFTA.
Nan Goldin is one of the most high-profile and controversial artists of our time. The retrospective "This Will Not End Well" is presented in six unique rooms.
Experience her works as slideshows and films set to sound and music, where stories about love, intimacy, addiction, and loss take place on the screens.
Read more about the exhibition here: Nan Goldin – This Will Not End Well