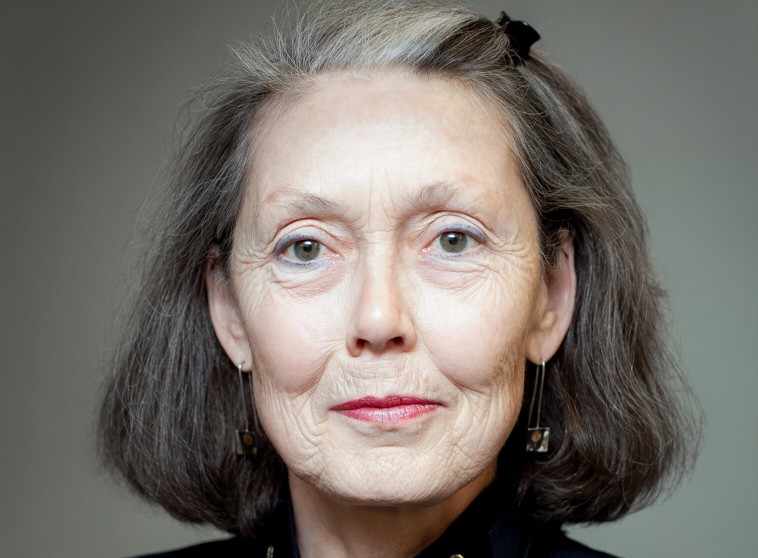 Anne Carson
A performance at Moderna Museet
8.5 2015
Stockholm
The Canadian poet Anne Carson will perform her work from 2012 Antigonick at Moderna Museet. The Antigonick is Carson's version of Sophocles' classical tragedy Antigone. The voices of the text will be recited by special guests, including some Swedish authors, with Anne Carson as the chorus of elderly Theban men. A silent participant in the performance is her partner and collaborator, Robert Currie.
Date Friday 8 May 2015
Time 17.30–18.30
Place In the Auditorium
Language English
Cost 120 SEK
Anne Carson (b. 1950) is recognised as one of the most important contemporary poets in the English language. Both author and classics scholar she has translated works such as Sappho, Euripides and Catullus. Three of Carson's books of poetry have been translated into Swedish, the most recent has just been issued by Bonniers (Red Doc>) in Mara Lee's translation and will be performed as a reading at Kulturhuset Stockholm City Theatre on 7 May. Anne Carson will give a lecture about translating classical works (Variations on the right to remain silent) at Stockholm university on May 8 at 12 noon.
Tickets to the performance are available here: tickets Anne Carson. No admission after the performance has started. Moderna Bar will be open after the performance.
Anne Carson was invited to Stockholm by Department of Romance and Classics at the Stockholm University in association with Albert Bonniers Förlag.
The event at Moderna Museet is part of the literature festival Stockholm Literature | Moderna Museet.
Curator: Catrin Lundqvist, Moderna Museet