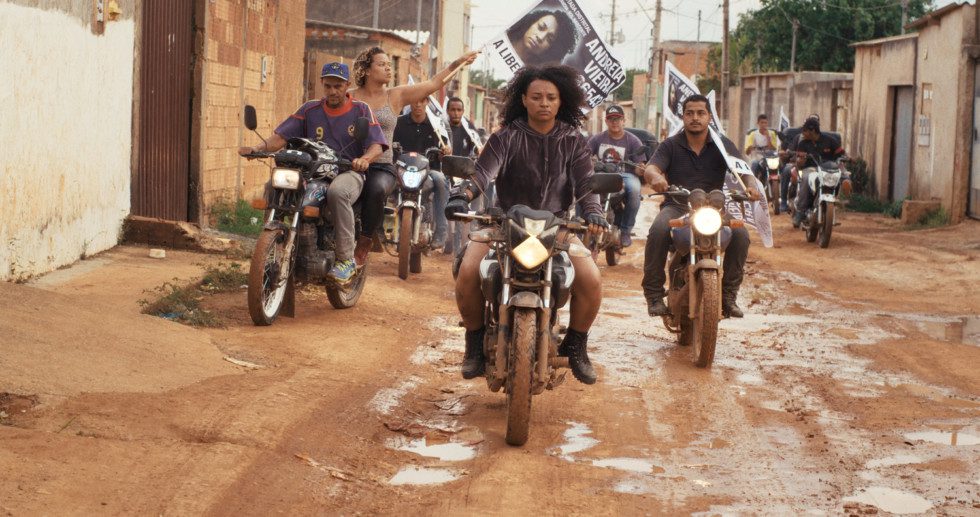 The Film Club: Dry Ground Burning
FILMS & DISCUSSIONS
21.10 2022
Stockholm
See the film "Mato Seco em Chamas" (Dry Ground Burning) by Joana Pimenta and Adirley Queirós. A story of resistance, independence, revenge and survival on the outskirts of Brasília. After the screening, the filmmakers will participate via Zoom together with Benjamin Gerdes, Royal Institute of Art, and Isabel Löfgren, Södertörn University.
The Film Club
Mato Seco em Chamas (Dry Ground Burning, 2022)
153 min
Date
Friday 21 October 2022
Time
At 16.30-20
Place
The Cinema, floor 2
Language
The film is in Portuguese with English subtitles. The talk is in English
Tickets
60 SEK, 30 SEK for members in The Film Club
Contact: Camilla Carlberg, intendent
With "Mato Seco em Chamas" (Dry Ground Burning, 2022) the filmmakers Joana Pimenta and Adirley Queirós blur the boundaries between fiction and documentary. The film was recorded with amateur actors over three years in the favela Sol Nascente in Ceilandia, an area built outside Brasília in the 1970s to control the influx of newcomers to Brazil's capital.
In the film, we follow Chitara, her sister Lea and a gang of women running an illegal oil refinery. They sell the gasoline they make cheap to motorcycle-delivery riders, who are also seen as criminals. Their hard work pays off in freedom: one wants to start a brothel, another goes into politics handing out leaflets on the streets while Bolsonaro's name is shouted out from the opposing side's army tanks.
But the situation grows more alarming. After spending six years in prison Lea is reunited with her children and they make a film. With the help of fiction, she tells her life story and that of those closest to her.
After the screening, Joana Pimenta och Adirley Queirós will participate in a conversion, via zoom, with Benjamin Gerdes, Royal Institute of Art, and Isabel Löfgren, Södertörns University.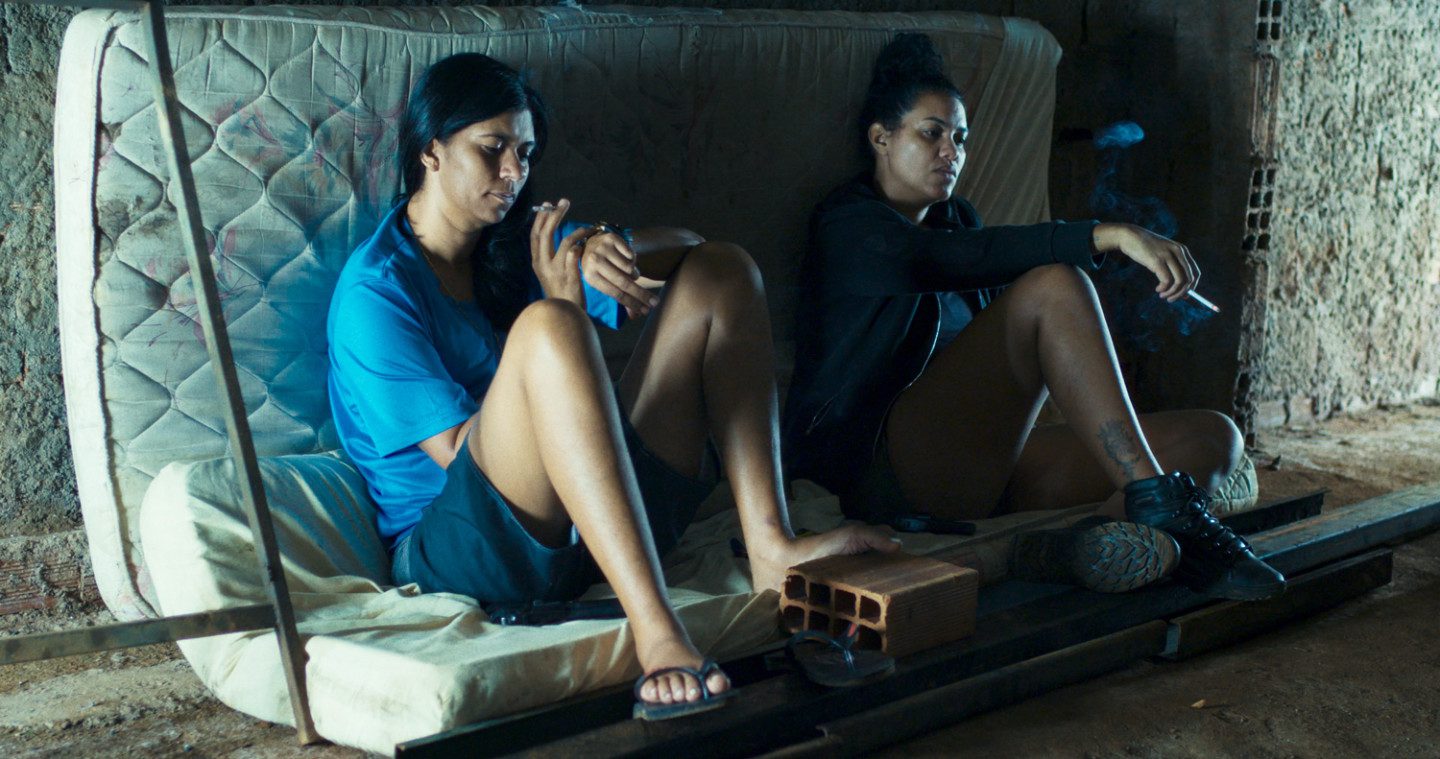 Joana Pimenta
Joana Pimenta is a filmmaker from Protugal. Her latest film, "An Aviation Field", premiered in competition at the 69th Locarno Film Festival, and was screened in the Toronto International Film Festival, New York Film Festival, Rotterdam, CPH:Dox, Rencontres Internationales, Oberhausen, Valdivia, Mar del Plata, Edinburgh, among others, and received the Jury Award for best film in competition at Zinebi '58. Joana has a PhD in Film and Visual studies and Critical Media Practice from Harvard University, where she currently teaches filmmaking and is Intern Director of the Film Study Center and a filmmaker associated with the Sensory Ethnography Lab.
Adirley Queirós
Adirley Queirós is a filmmaker from Brazil. His latest films are One it was Brasilia (2017), which premiered at the 70th Locarno Film Festival where it received the Special Mention Signs of Life, and White Out Black In (2014) which was widely screened and won more than 20 awards in Brazil and abroad. His work has been screened at Lincoln Center, Museum of Moving Image, the ICA in London, Pacific Film Archive, and featured in publications such as Artforum, Cinemascope, and Cahiers du Cinéma. Adirley's films have had theatrical releases in Brazil, the U.S., the U.K., Argentina, and Portugal, among other countries, and are currently screening in the Criterion Collection channel.
a competition at
BECOME A MEMBER!
Do you want information about the Film Club and our screenings? Become a member! Membership is free. Become a member by sending your name and email address to filmklubben@modernamuseet.se (membership communication is in Swedish).
Processing of personal data
To become a member in the Film Club, we need to store your personal data (name and e-mail address). We process your personal data in accordance with the General Data Protection Regulation (GDPR). Read more about how we process personal data here: Moderna Museet's integrity policy
Contact