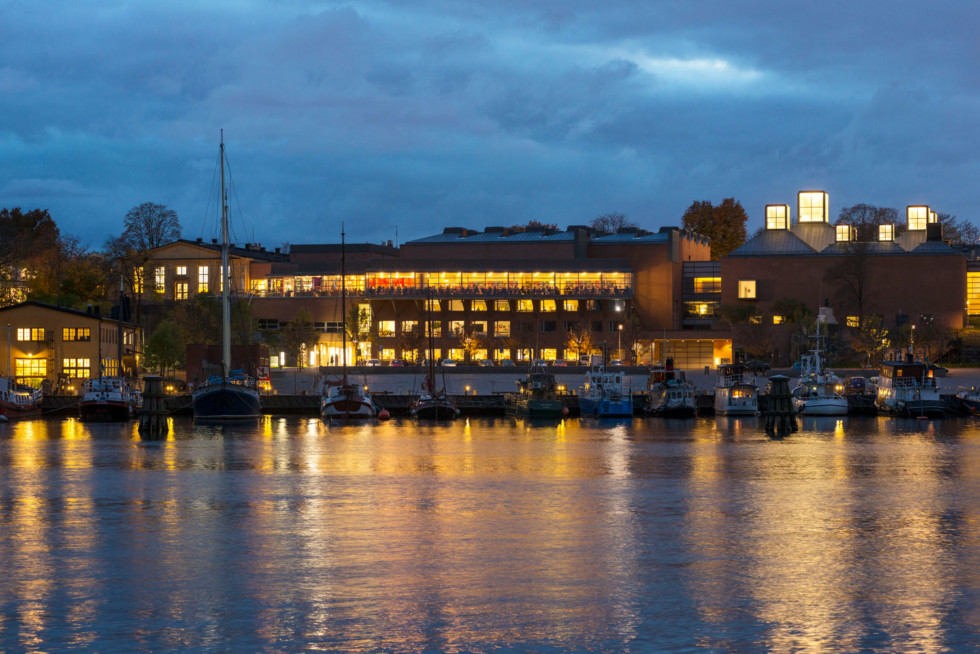 Night of Philosophy
Second nature
17.6 2017
Stockholm
On Saturday, 17 June, when the night is at its brightest, we invite you to a night of philosophy. Over 50 Swedish, French and German philosophers, thinkers and artists fill the museum. Explore conversations and art on the theme of nature, artificiality, and a second nature. Join the party in the bar after midnight. You are warmly welcome stay up talking all through the summer night with us!
Date: 17 June 2017
Time: at 19–03
Place: entire museum. Between 19 and 00 the entire museum is open. From midnight to 03 only the Restaurant and Moderna Bar is open. Entry and exit after midnight from the bar.
Admission: Admission free
Ticket: No tickets needed. No pre-booking.
Language: English
The Restaurant will serve food and beverages.
Are we all turning into cyborgs?
The night between the 17th and 18th June, Moderna Museet metamorphoses when it is taken over by 50 Swedish, French and German philosophers, thinkers and artists. In presentations and talks, mostly in a 20-minute format, these guests will scrutinise nature and artifice from every angle. Are we all turning into cyborgs? Are we animals, humans or machines? How do we relate ethically to other living creatures? All these are urgent contemporary issues.
Discuss surrounded by art
Henrik Håkansson, a Swedish artist with a long international career, has always explored nature and technology. The evening invites him to show new works. In the recently-opened Marie Louise Ekman exhibition, children can also join the discussions, together with our art philosopher.
Party in the Restaurant until 03
At midnight, A Night of Philosophy moves into Moderna Museet's restaurant and bar where the party takes place with the restaurant's panoramic view as a backdrop. Performance in Moderna Bar with music by Pour Nous and visuals by Kliin. DJ:s Ectoplasm Girls (Nadine Byrne & Tanya Byrne) and That Fat Boy Can Dance (Staffan Lundgren).
Contact: Karin Malmquist, Curator learning
Program group: Erik Bryngelsson, Mathieu Potte Bonneville, Arpad Sölter, Sven-Olov Wallenstein, Marion Waller, Frédéric Worms.
Project group: Camilla Carlberg, Laurent Clavel, Astrid Grelz, Karin Malmquist, Lara Szabo-Greisman, Thomas Vassort.
Nights of Philosophy have been held all over the world and are popular in cities such as Paris*, London*, Casablanca, New York*, Berlin*, Tel Aviv, Buenos Aires, Tokyo and Prague. This is the first time A Night of Philosophy is held in Sweden.
* Curated by Mériam Korichi
The event is organised jointly by Moderna Museet, Södertörn University, École normale supérieure in Paris, Institut français, and Goethe-Institut Schweden. With the support of Air France.