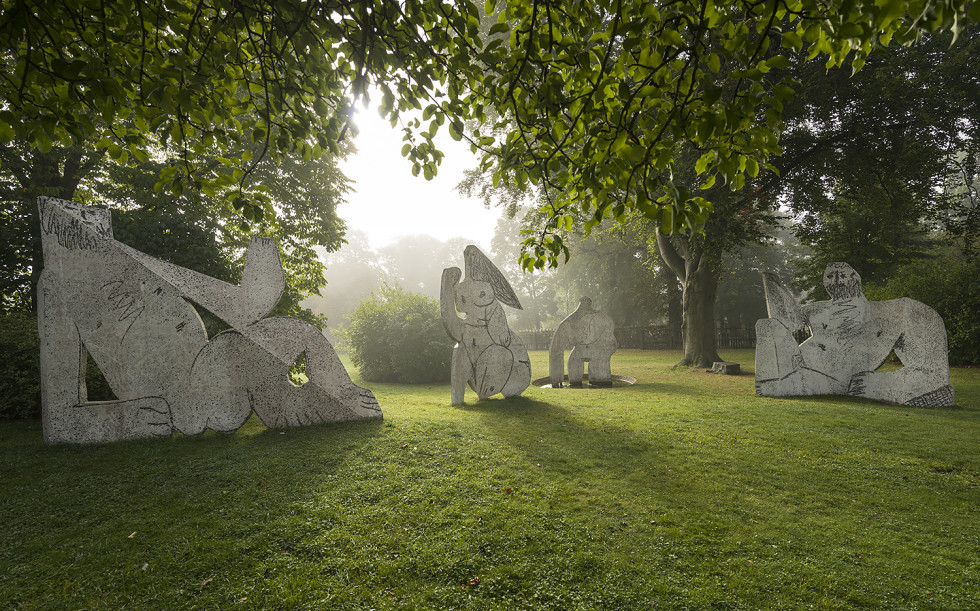 Performing Art
Performance tours
13.9 2009
Stockholm
A performance tour is simply a guided tour that is also a performance. The event will be put on by an artist and the venue is the Moderna Museet collection, indoors and outdoors.
Frühstück im Grünen with Saralunden
13 September at 2 pm
Performance with new music in the sculpture group by Pablo Picasso, "Déjeuner sur l'herbe" on Skeppsholmen Day. Saralunden has composed music and performed live since 1997, often appearing in specially-made costumes together with other artists and musicians.
Organised jointly with Arkitekturmuseet.