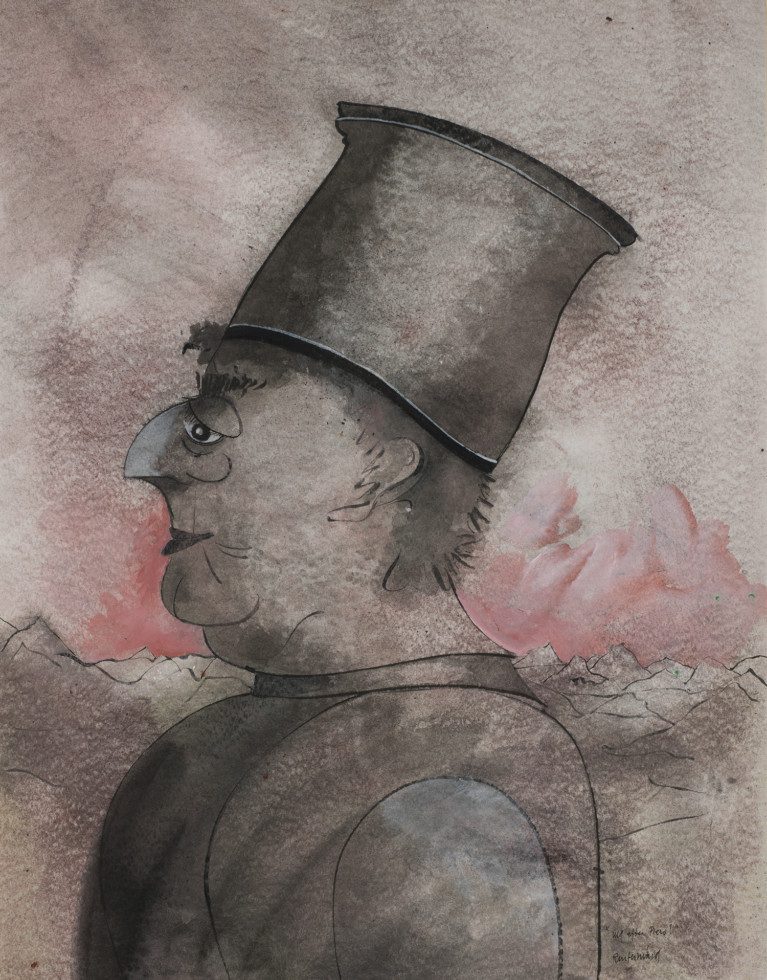 On Ulf Linde and Marcel Duchamp
Conversation
9.5 2023
Stockholm
The anthology "Ulf Linde: Essays From a Lifetime in the Arts", for the first time collects Ulf Linde's life's work of texts translated into English. In connection with the publication, the book's editors Kerstin Lind Bonnier and Peter Galassi meet with Olle Granath and John Peter Nilsson. Listen to a conversation about Linde's contribution to Moderna Museet's work, his imprint on Swedish art life and his friendship with the artist Marcel Duchamp.
Ulf Linde (1929–2013) was an art critic, museum curator, professor, jazz musician and member of the Swedish Academy and the Royal Academy of Liberal Arts. In the years 1973–1976, he worked as a curator at Moderna Museet. During his lifetime, Linde wrote a large number of essays on art and artists, which have now been collected and translated into English in the anthology "Ulf Linde: Essays From a Lifetime in the Arts".
In his role as an art critic on Dagens Nyheter, Ulf Linde made himself known as an innovative thinker, when he emphasized the importance of the viewer as a co-creator of the work of art. He was a great admirer of Marcel Duchamp, with whom he was also close friends. He produced several replicas of Duchamp's work, which were signed by the artist himself. Some of them are now in Moderna Museet's collection.
In the conversation about the newly published anthology, editors Kerstin Lind Bonnier and Peter Galassi meet the author of the foreword, Olle Granath, and John Peter Nilsson, communication strategist at Moderna Museet.
On Ulf Linde and Marcel Duchamp
Date
Tuesday 9 May 2023
Time
At 18–19.30
Location
In the Collection, floor 4
Language
English
Price
Included in the admission fee.
Contact: Camilla Carlberg
Kerstin Lind Bonnier
Kerstin Lind Bonnier (b. 1954) has a degree in economics from the Stockholm School of Economics. She has a bachelor's degree in English literature and was previously head of film production at the Swedish Film Industry. Together with Elizabeth Clark Wessel, she translated "Hilma af Klint: Notes and Methods" from Swedish to English.
Peter Galassi
Art historian Peter Galassi (b. 1951) began his career in 1975 as assistant curator of photography at the Museum of Modern Art, New York, where he later became chief curator during the years 1991–2011. He has organized a large number of exhibitions at the museum, including with Henri Cartier-Bresson, Bernd and Hilla Becher, Walker Evans and Cindy Sherman. In 2015, Galassi organized the group exhibition "Land Meets Water: European and American Photography from 1860 to the Present" at Artipelag. He has also written and participated in several books and exhibition catalogues, for example "Henri Cartier-Bresson: The Early Work", "Roy DeCarava: A Retrospective" and "Robert Frank in America".
Olle Granath
Olle Granath (b. 1940) studied art history at Stockholm University in the early 1960s and obtained his bachelor's degree in art history and aesthetics there in 1966. He was an art critic for Dagens Nyheter 1964–1979, editor-in-chief and publisher for Konstrevy 1965–1968 and assistant teacher at the Royal Academy of Arts in Stockholm 1967–1969. In the years 1980–1989, he was Director of Moderna Museet and from 1989-2001 Director General of the National Museum. Granath became an honorary member of the Academy of Arts in 1988 and was its permanent secretary between September 2005 and December 2009.
John Peter Nilsson
John Peter Nilsson is a Communicative museum strategist at Moderna Museet. Between the years 2012–2016, he was director of Moderna Museet Malmö. Before coming to Moderna Museet, he was editor-in-chief of NU: The Nordic Art Review between 1999–2002 and Siksi: The Nordic Art Review between 1996–99. Between 1986–2004, he also wrote art criticism in Aftonbladet and was active as a freelance curator, including for the Nordic pavilion at the Venice Biennale in 1999 and exhibitions in Athens, Siena, Vienna and Düisburg with Nordic art.