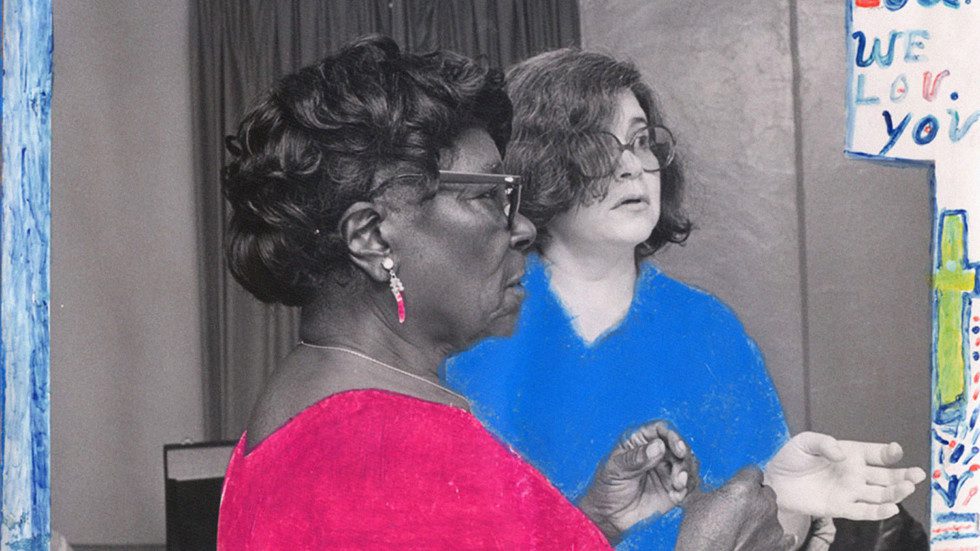 The Film Club: This World is Not My Own
FILM AND DISCUSSION
6.10 2023
Stockholm
Come to the premiere of the documentary "This World is Not My Own" at Zita Folkets Bio! The film portrays Nellie Mae Rowe, who in later life became the artist she always knew she was. After the screening, director Petter Ringbom talks to Moderna Museet's Camilla Carlberg.
This World is Not My Own (97 min, 2023)
by Marquise Stillwell, Petter Ringbom
Date
Friday 6 October 2023
Time
At 17.30-20
Location
Zita Folkets Bio, Birger Jarlsgatan 37, Stockholm
Language
English, subtitles in Swedish
Price
SEK 100, reduced price through Moderna Museet
The ticket includes a pre-viewing drink
Premiere screening at Zita cinema 1
Contact: Camilla Carlberg
In collaboration with Folkets Bio, the Film Club is showing the documentary "This World is Not My Own", portraying the American artist Nellie Mae Rowe and her life in 20th-century USA. It reflects segregation and racism in the US, but also the civil rights movement in Atlanta. Friends, relatives and others who knew Nellie Mae Rowe are interviewed in the documentary. The artist herself also appears in animated sequences.
The evening starts with drinks, and after the screening the film's director Petter Ringbom talks to Moderna Museet's Camilla Carlberg.
Programme
17.30 Drinks
18.00 Film screening
19.40 Conversation with Director Petter Ringbom and Moderna Museet's Camilla Carlberg
Nellie Mae Rowe
Nellie Mae Rowe (1900–1982) is one of the USA's finest folk artists. She grew up in a farming family with ten siblings in Georgia. As a young girl, she loved to paint, but her family was poor and everyone had to work in the fields to contribute to their livelihood.
At 16, she ran away from home, frustrated over not being allowed to choose her own life. She married and worked as a housekeeper in various families, which she later portrayed in her art. After being widowed twice, she began exploring her talent as an artist.
Her house and backyard were transformed into her first art installation, with paintings, drawings and sculptures made of discarded materials, such as chewing gum and old kitchen utensils.
Her paintings and drawings are in strong colours, filling the pictorial surface with mythological creatures, people and animals. These works tell of her life, her beliefs, and the fate she was born to, as the daughter of a formerly enslaved man in the American south.
Nellie Mae Rowe experienced a major breakthrough in the last ten years of her life. Together with her close friend and agent, the gallery owner Judith Alexander, she opened numerous exhibitions of her works.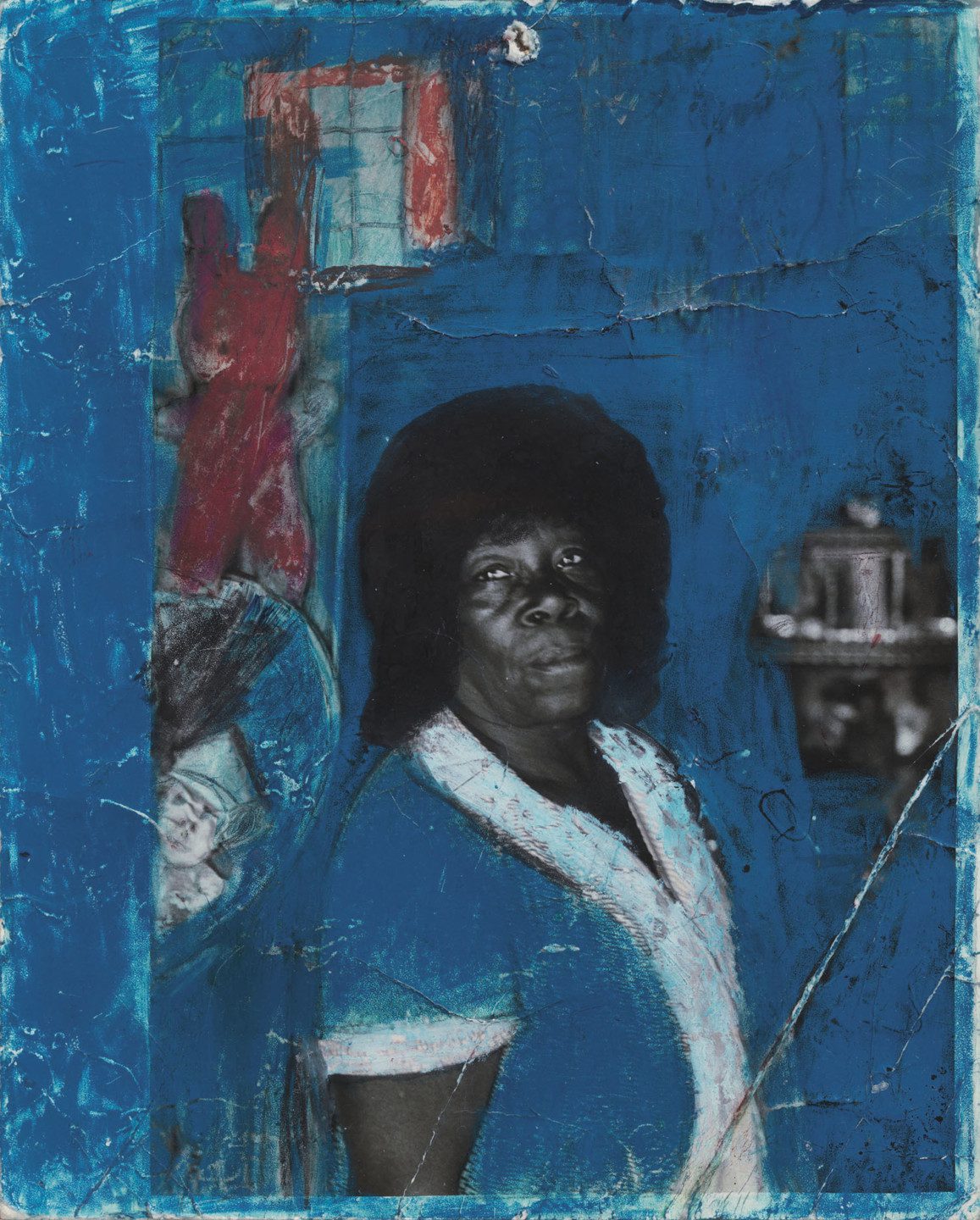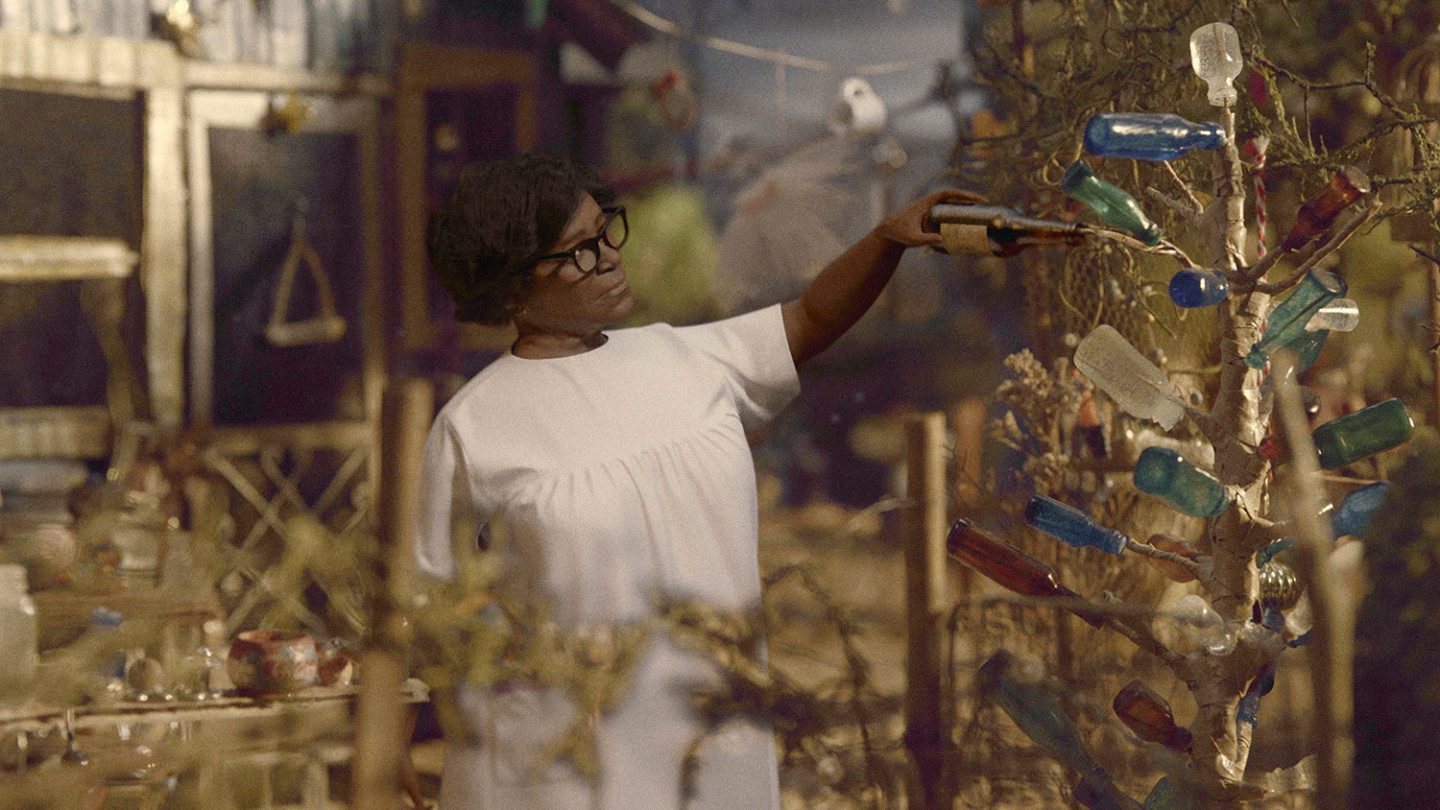 BECOME A MEMBER!
Do you want information about the Film Club and our screenings? Become a member! Membership is free. Become a member by sending your name and email address to filmklubben@modernamuseet.se (membership communication is in Swedish).
Processing of personal data
To become a member in the Film Club, we need to store your personal data (name and e-mail address). We process your personal data in accordance with the General Data Protection Regulation (GDPR). Read more about how we process personal data here: Moderna Museet's integrity policy
Contact