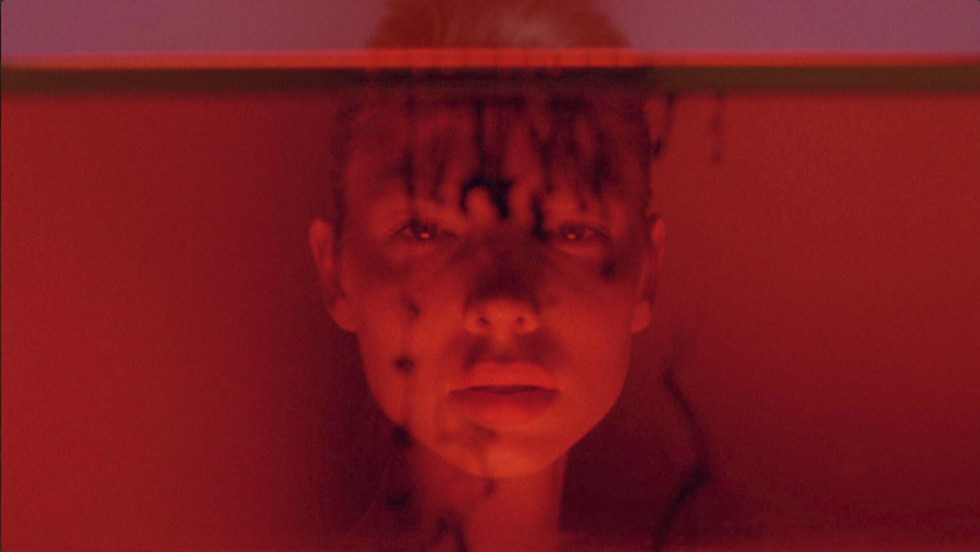 Ursula Mayer and Patricia MacCormack
A Programme in Connection with The New Human
21.10 2016
Stockholm
Ursula Mayer, featured in The New Human, will talk about the work on her recent film Atom Spirit (2016) and a few of her previous works: Gonda (2012), Medea (2013), and Cinesexual (2013). Patricia MacCormack, professor of philosophy at Cambridge University, England, will give a talk on The Inhumanity of Art: Beyond Being(s), followed by a conversation between the two guests and Joa Ljungberg, curator of The New Human.
Date Friday 21 October
Time at 18.30–19.30
Place The Cinema, floor 2
Price Free Admission. No pre-booking. Limited availability.
Language English
Programme
18.30–18.45 Ursula Mayer talks about her work on her recent film Atom Spririt and a few of her previous works, Gonda (2012) Medea (2013), and Cinesexual (2013).
18.45–19.15 Patricia MacCormack. The Inhumanity of Art: Beyond Being(s)
19.15–19.30 Conversation between Ursula Mayer, Patricia MacCormack and Joa Ljungberg, curator of The New Human.
Moderna Bar by LQQKS until 23. Dj:s Leandro Pinto and Sofia Sofia Asawer. Welcome!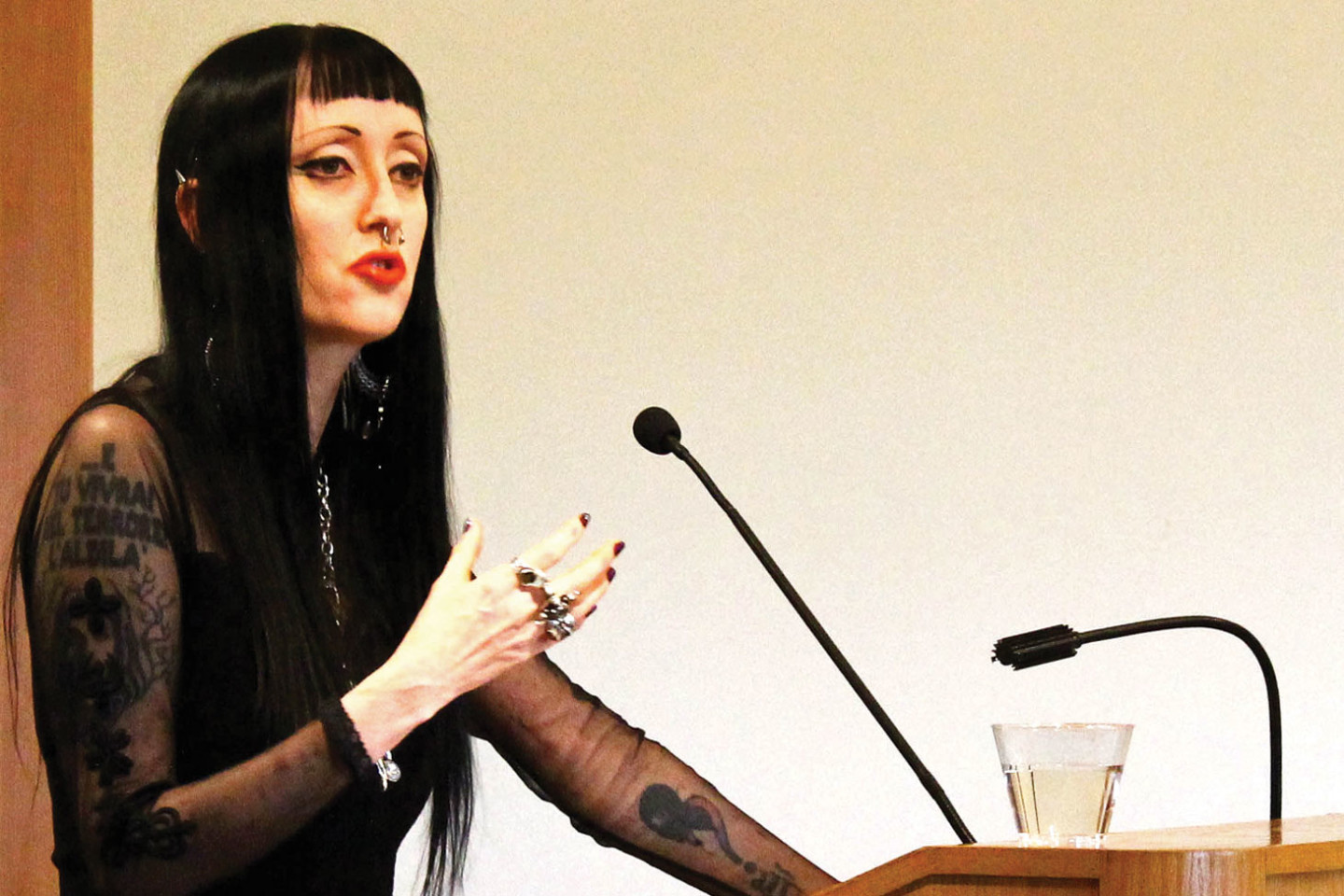 Patricia MacCormack is a professor of philosophy at Anglia Ruskin University, Cambridge, and author of the book Posthuman Ethics: Embodiment and Cultural Theory (pdf). Her publications are in the field of Continental philosophy, with a focus on Deleuze, Guattari, Irigary, Kristeva, Blanchot and Rancière. Subjects she explores include feminism, queer theory, posthumanist theory, horror movies, animal rights/abolitionism, "cinesexuality", and ethics. MacCormack coined the term "cinesexuality" in an effort to explain why people seem to be so intensely attracted to film.
About the presentation: The Inhumanity of Art: Beyond Being(s)
Art allows the human to be delivered from the anthropocene toward a becoming-ahuman. Without fetishizing the other, but acknowledging the becoming-otherwise necessary to shatter dominant androcentric ideology, art takes us beyond gender, beyond subjectivity, beyond being, yet within a visceral, corporeal, ecstatic reality art opens.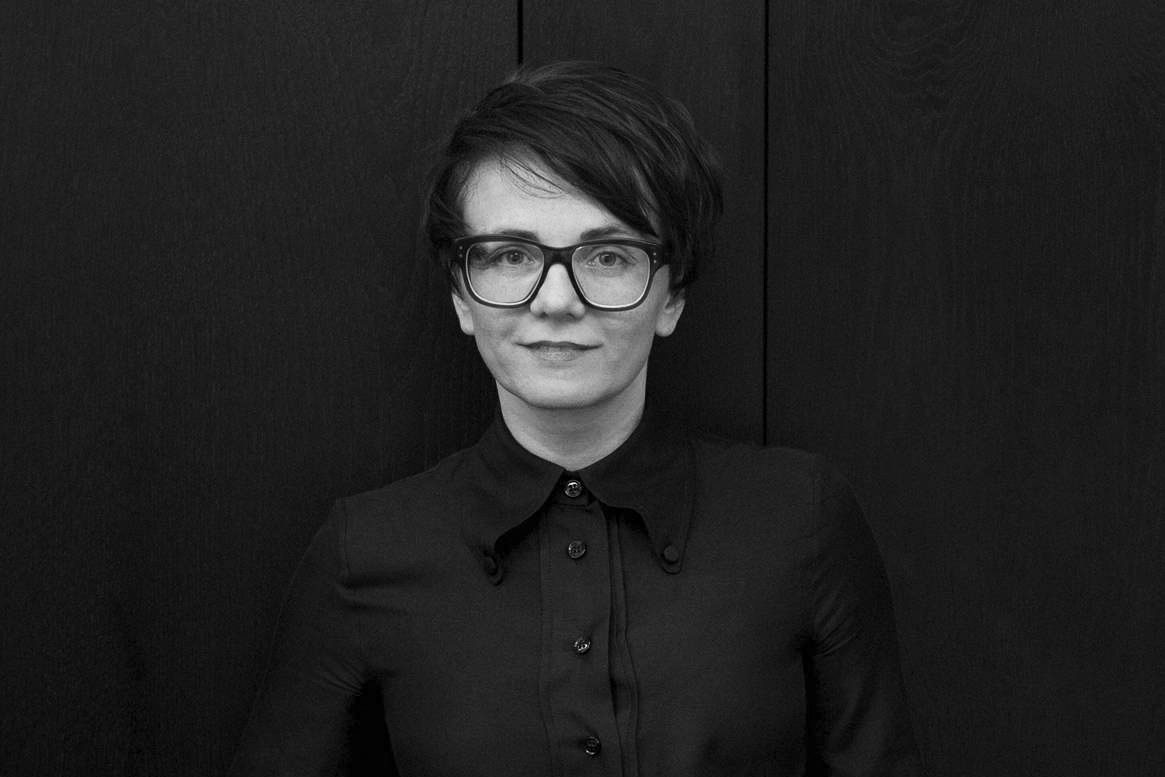 Ursula Mayer recently launched her new film Atom Spirit, which features in the exhibition The New Human. Born in Austria, she now lives and works in London, UK, and Trinidad and Tobago. In her latest pieces, language, gender, organisms and entire environments are in a process of disintegration. Various substances seem to meet and merge into new combinations, and humanity appears to balance on the brink of either disappearing or taking on a new guise.
Atom Spirit (2016)
The newly produced 16-mm film Atom Spirit explores the increased interconnectedness of advanced technology and nature within the age of the Anthropocene. The film is set in Trinidad and Tobago, in an edenic landscape that serves as a nexus point where desire, ecology and queerness intersect. The main protagonist, an evolutionary geneticist, is played by the actress Valentijn de Hingh. Faced with the imminent threat of mass extinction, this geneticist is collecting DNA from all forms of life, in order to create a cryogenically frozen Ark. We follow her through dense foliage and secluded lagoons, to antiquated labs and illegal, underground LGBTQ communities. Atom Spirit is a film that reconceptualises our relationships with the environment, non-human animals and each other. Shedding scientific taxonomies and building queer ecologies in their stead, the film considers the possibility and necessity for new means of being in the world.
Gonda (2012)
This film is based on the fairly unknown drama Ideal from 1934, written by the Russian-American author Ayn Rand (1905-1982). Rand inspired leaders such as Margaret Thatcher and Ronald Reagan. Many of her ideas are manifested in today's globalized capitalism, a system plagued by recurrent financial crises, and which can be blamed for disastrous environmental consequences – but outside which it has become difficult to even imagine our existence.
Medea (2013)
Mayers film Medea takes its starting point from Pier Paolo Pasolini's Medea of 1969. The ancient legend of Medea contrasts two worlds which are no longer compatible with one another – the old archaic world of Medea and the rational modern world of Jason. Pasolini set Medea as a critique of western consumer society. Ursula Mayer has brought Pasoloni's approach up to date by casting actress JD Samson in the role of Medea, a contemporary icon of Queerness and pop culture. The filmed scenes are repeatedly interrupted by short documentary insertions, which show extracts from the current unrest in the Arab region. Authenticity and fiction thus stands in relation to one another.
Contact: Karin Malmquist, curator.
In association with LQQKS.
About LQQKS
LQQKS is an ambulating cinematic event focusing on LGBTQ issues. Since it was launched in 2014, LQQKS has visited several venues, including the nightclub Trädgården and Liljevalchs Konsthall in Stockholm.