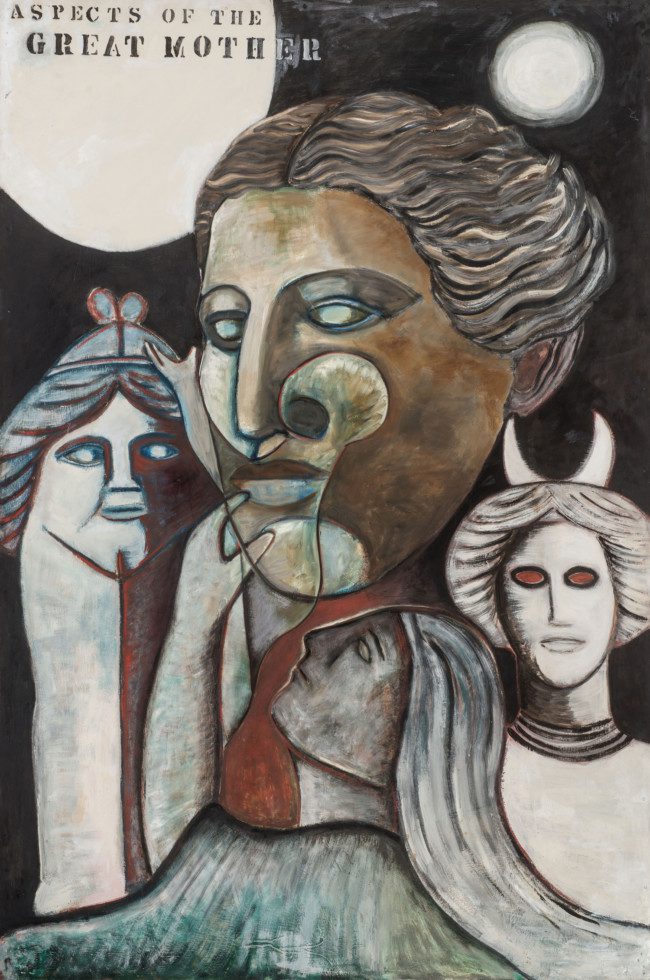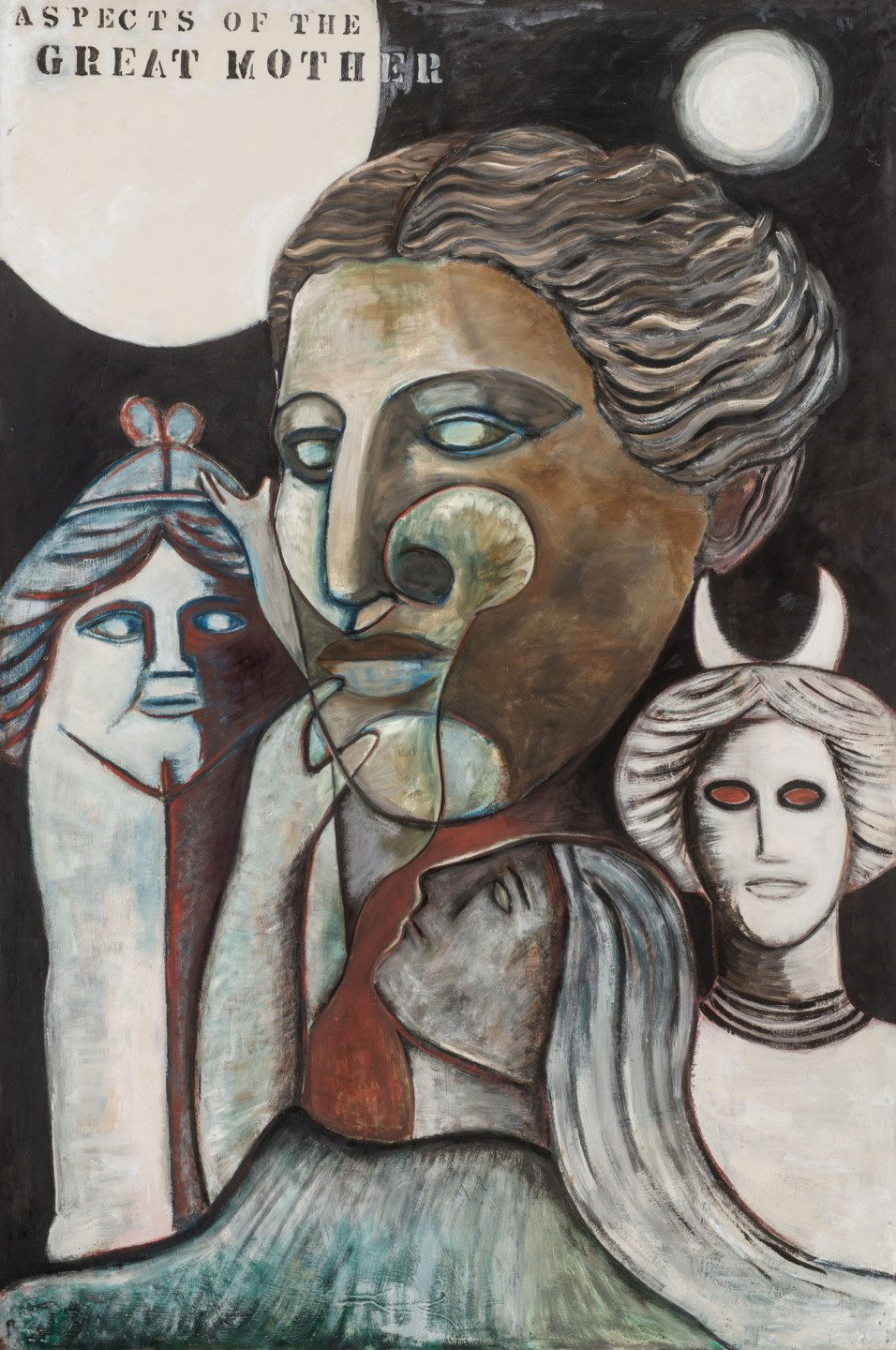 Women's Liberation, Witches and Godessess
Presentation
19.9 2023
Stockholm
Take a deeper look at Monica Sjöö's imagery, feminist movements and witchcraft! Meet the British artist Olivia Plender in the exhibition "Monica Sjöö: The Great Cosmic Mother", and learn more about the history of women's lib in the UK and its links to the goddess movement.
Monica Sjöö (1938–2005) spent most of her life in the UK, where she became a key figure in the British women's liberation movement. Monica Sjöö's commitment to women's liberation and environmentalism were inseparable from her spiritual belief that everything was connected – a cosmic world view, expressed in "The Great Mother", whose essence permeated both nature and being, according to Sjöö.
The British artist Olivia Plender's work is often based on exploring social movements and their history. In her presentation, based on her own experiences from British feminist movements and witchcraft, she will highlight and discuss aspects of the imagery in Sjöö's works.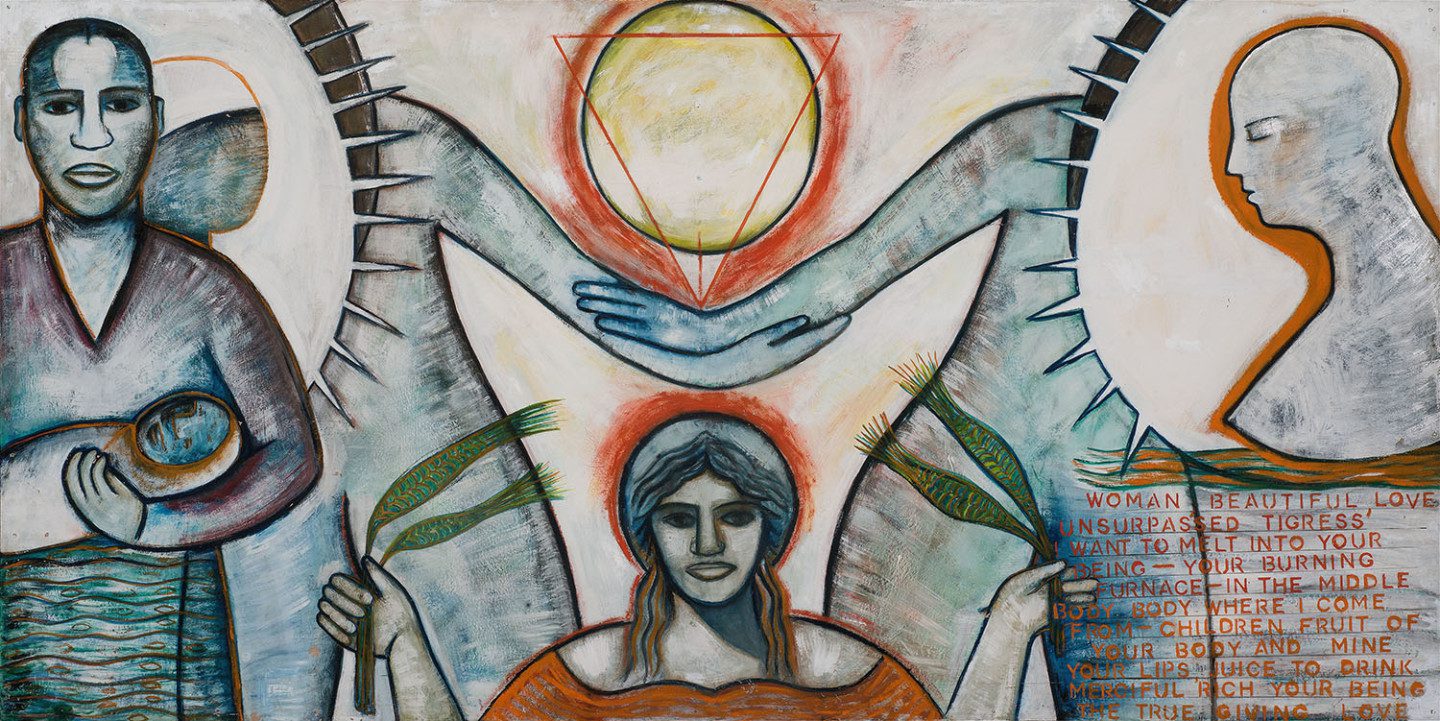 Olivia Plender
Olivia Plender is interested in group dynamics and how we perform group identities as well as the relationships between gender, power and authority. She has also explored many alternative pedagogical models that emerged in the industrial and post-industrial eras and collaborates with both adults and children – in workshops, performances, drawings, comics, installations, and videos.
She has exhibited internationally in exhibitions that include recent solo shows at Maureen Paley, London (2022), Amant Foundation, New York (2022); group shows: The School of Creators, Centre Pompidou, Metz (2022); 59th October Salon, Belgrade Biennale (2022); The TV Trampoline, Kalmar Konstmuseum & Bildmuseet, Umeå (2022); the 34th Bienal de São Paulo (2021); Göteborg International Biennial (2017); BAHAR, Off-Site Project for Sharjah Biennial 13, Istanbul (2017).