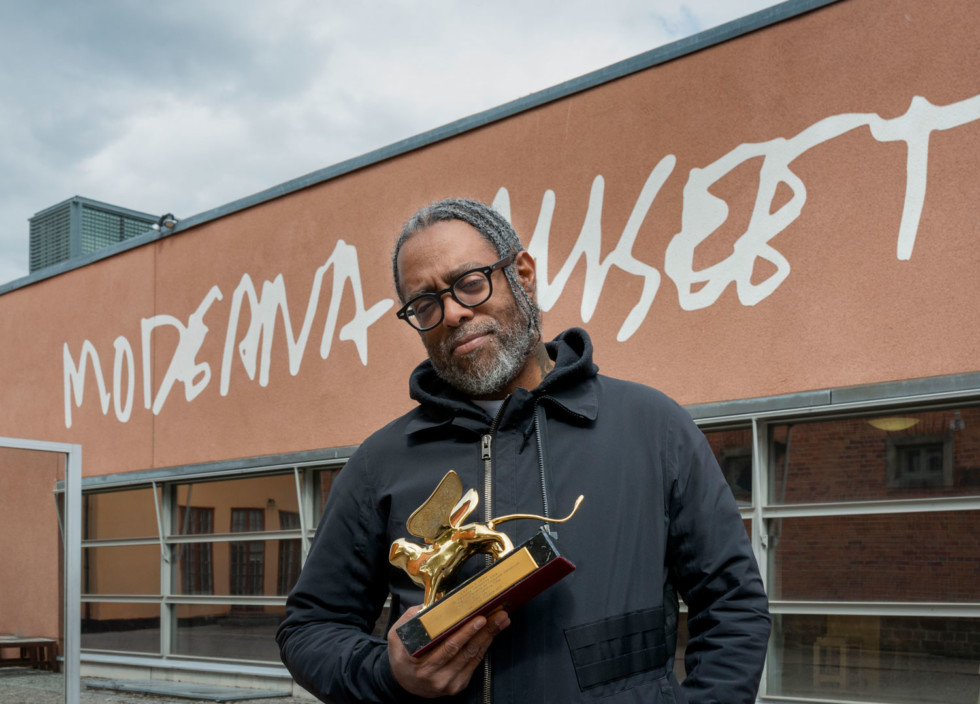 Arthur Jafa was born in 1960 in Tupelo, Mississippi, but has lived and worked in Los Angeles for many years. He studied film and architecture at Howard University in Washington D.C.
At a young age, Jafa started collecting pictures and creating photo books by juxtaposing images from different contexts, times and historical backgrounds, and he has continued to use and refine this practice.
Growing up, Jafa watched a lot of science fiction, and one of his defining experiences was seeing "2001: A Space Odyssey" (1968) by Stanley Kubrick. Another meaningful source of inspiration is the legendary trumpeter and jazz musician Miles Davis. Jafa describes Davis's musical intonation as both voluptuous and austere, an aesthetic that he strives for in his own work too.
Jafa was the director of photography for the mythological and dreamlike "Daughters of the Dust" (1991) directed by Julie Dash, which won the Excellence in Cinematography Award at the Sundance Film Festival. It was the first film by an African-American woman to get distribution over the entire USA. Jafa has also worked with Spike Lee on "Crooklyn" (1994) and Stanley Kubrick on his last film "Eyes Wide Shut" (1999). Jafa has also made his own films, such as the documentary "Dreams are Colder than Death" (2013), which explores what it means to be Black in the USA today and reflects on the legacy of Martin Luther King.
Jafa's breakthrough on the art scene came with "Love is the Message, the Message is Death" (2016), which premiered a few days after the US presidential election. The work is a seven-minute video set to Kanye West's gospel-inspired song "Ultralight Beam". He has also produced music videos for the likes of Solange, Kanye West and Jay-Z, making a name for himself among a large, young audience.
Arthur Jafa's work has been shown at exhibitions and film festivals around Europe and the USA. He has had solo exhibitions at the Museum of Contemporary Art (MOCA) in Los Angeles (2017), the Institute of Contemporary Art in Boston (2018) and the Serpentine Galleries in London (2017), which is where this exhibition originated. In 2018 it toured to Julia Stoschek Collection in Berlin and Galerie Rudolfinum in Prague, arriving at Moderna Museet in Stockholm in the summer of 2019.