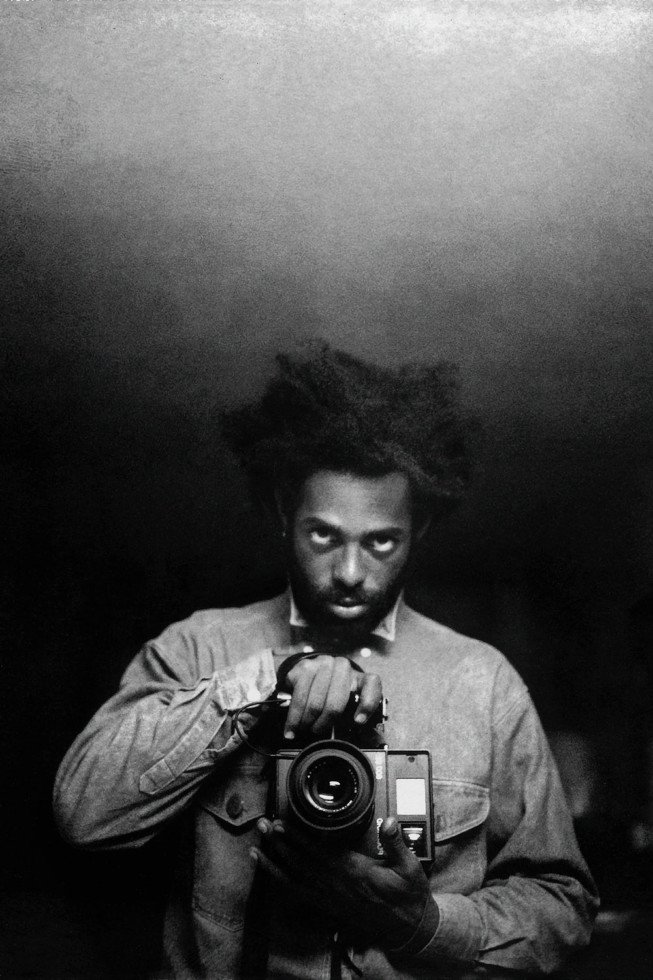 Arthur Jafa
A Series of Utterly Improbable, Yet Extraordinary Renditions (Featuring Ming Smith, Frida Orupabo and Missylanyus)
29.6 2019 – 8.9 2019
Stockholm
Urgent, political, and burningly topical – after two decades in film, Arthur Jafa steps onto the art scene. With highly charged video works he unpacks America's history and explores the conditions for a contemporary African-American visual culture. For this exhibition, Jafa has invited along the photographer Ming Smith and the visual artist Frida Orupabo, and included material from Missylanyus's Youtube channel, to build an experience in sound and image that is both politically reflective and visionary.
Arthur Jafa's narratives go far back in American history, to the scars that the transatlantic slave trade left on its culture and people. "How do you make a Black cinema with the power, beauty and alienation of Black music?" is a mantra that, according to Jafa, has been part of the creative process the whole time.
Jafa's work is created in the present with USA's history as a backdrop. Through film, photography, and found material, he investigates events in African-American history. Based on his own in-depth knowledge and references to other artists, writers, and scholars, such as John Akomfrah, Toni Morrison, and Fred Moten, Jafa makes new and challenging interpretations of today's society.
Monster (1988) is one of many self-portraits in the exhibition that shows Jafa's interest in exploring how a white gaze dominates the production of photography and film. Does it actually matter whether a Black person is behind the camera when the camera itself functions as an instrument of the white gaze?
Video: Arthur Jafa talks about the exhibition
Arthur Jafa talks about the exhibition, black aesthetics and the impact of black culture on Western culture throughout the 20th and 21st century. Jafa also introduces the photographer Ming Smith, the visual artist Frida Orupabo, and Missylanyus's Youtube channel, whom he invited to exhibit with him.
Arthur Jafa lives and works in Los Angeles
Arthur Jafa was born in 1960 in Tupelo, Mississippi, and lives in Los Angeles. After his architecture studies, Jafa embarked on a career as a cinematographer. He has worked with Spike Lee on the film "Crooklyn", with Stanley Kubrick on "Eyes Wide Shut", and Julie Dash on "Daughters of the Dust", the first film directed by an African-American woman that got distribution over the entire USA. Jafa has also made music videos for Solange, Kanye West and Jay-Z. At the 2019 Venice Biennale, Arthur Jafa was awarded the Golden Lion for best artist in the central exhibition.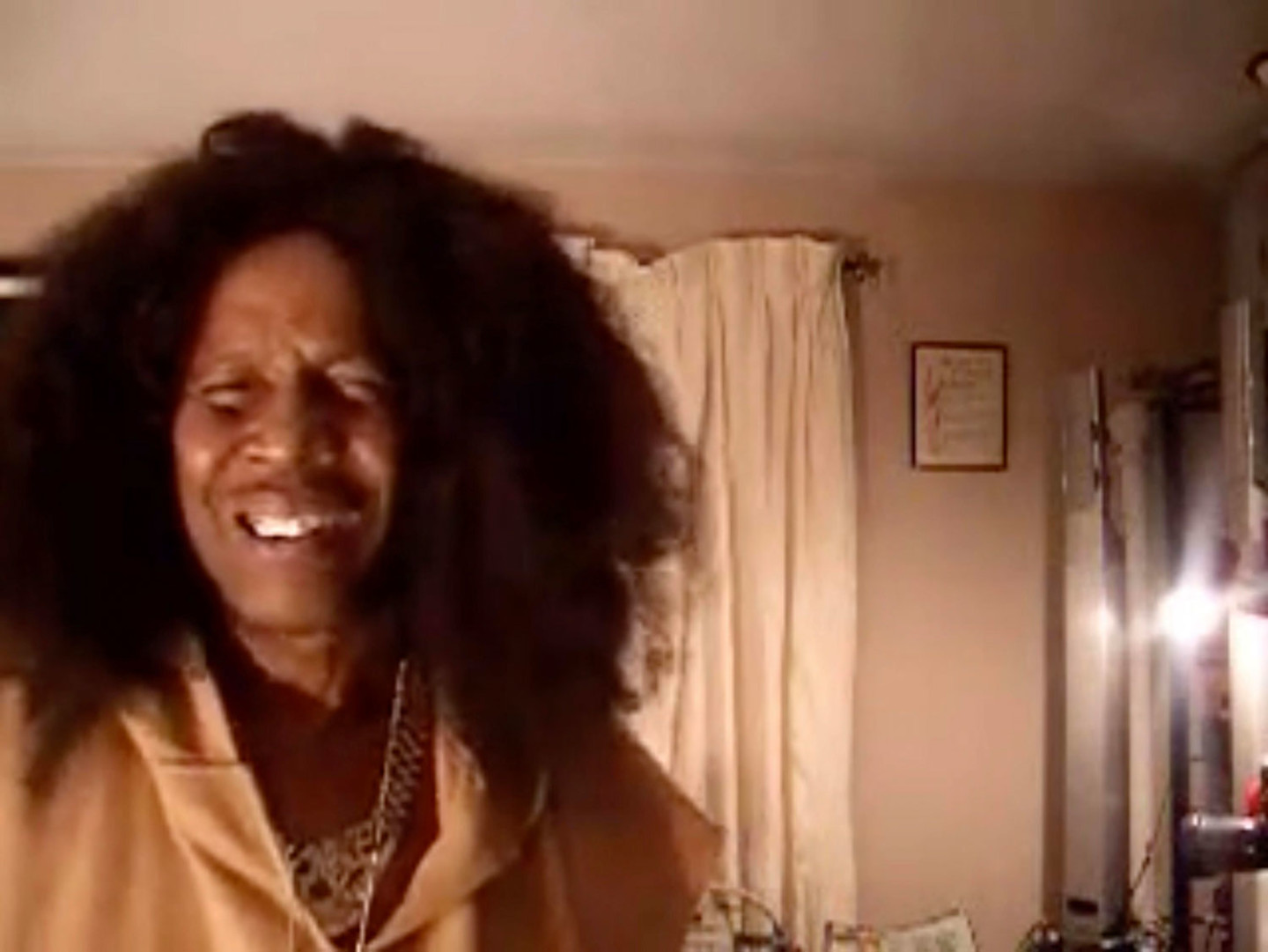 A mix of created and found moving images
The video "Mix 1–4_constantly evolving" (2017) consists of four different videos that occupy a central position in the exhibition. Jafa sees these films as "mixes" in constantly evolving phases, adding to and developing the work further before showing it in a new place. They comprise both created and found moving image material that the artist has sampled, mixed together, and edited to a soundtrack.
Every mix has its own selection of different types of sounds that have been adjusted to the images. There is music from many different genres, from Aretha Franklin's soul and guitarist and P-funk member Eddie Hazel's riff to jazz pianist and harpist Alice Coltrane's compositions. In Mix Jafa has also incorporated material from Missylanyus's Youtube channel, which he stumbled upon when he was listening to music, as well as material from Frida Orupabo's Instagram feed, @nemiepeba.
Other artists participating in the exhibition
Ming Smith
Ming Smith was born in Detroit, Michigan, and has been active as a photographer since the beginning of the 1970s. Her photographs are represented in a number of American museum collections. She was a member of the Kamoinge Workshop, a collective of African-American photographers. Informal, expressive portraits of cultural luminaries are some of her best-known motifs, from the dancer Alvin Ailey to the singer and composer Nina Simone.
Soft, evocative street scenes from her hometown New York are also recurring motifs in Smith's work. Her early practice included working with difficult, dim lighting conditions and creating her images in the darkroom by experimenting with different post-printing processes. Arthur Jafa has selected about twenty of her black-and-white and colour photographs for the exhibition, spanning from the early 1970s to the end of the 1990s. They have known each other for a long time. Jafa's own work includes photographs of jazz musicians, where he has attempted to capture the energy, movement, and rhythm in the bodies that move and play. The images are a homage to Ming Smith's photographic style.
Read more about Ming Smith in Arthur Jafa's text from the catalogue: Some very preliminary thoughts on the work of Frida Orupabo, Missylanyus, Ming Smith
Frida Orupabo
The visual artist Frida Orupabo was born in 1986 and lives and works in Oslo. She has a background as a sociologist and has in recent years developed an artistic practice assembling digital collages that she disseminates via her Instagram feed @nemiepeba. The raw material is taken from a large number of digital archives of both historical and contemporary images, which she puts together to make new combinations. The work has links to her personal history as well as a collective narrative.
Orupabo describes the platform as a virtual space where she can challenge and deconstruct the white gaze. She manipulates, dissects, twists, and turns the human body in her collages. The works express pain and powerlessness, but also power and resistance to stereotypes and objectification. The exhibition includes a number of three-dimensional photographs in the form of cut-out figures.
Arthur Jafa has included material from Orupabo's Instagram feed in his video pieces. The artists also exhibited together in the exhibition "Medicine for a Nightmare" during the spring of 2019 at Kunstnernes Hus in Oslo and are both participating in the 58th Venice Biennale 2019.
Read more about Frida Orupabo in Arthur Jafa's text from the catalogue: Some very preliminary thoughts on the work of Frida Orupabo, Missylanyus, Ming Smith
Curator Moderna Museet: Anna Tellgren
Curators: Amira Gad and Hans Ulrich Obrist. Presented in partnership with the Serpentine Galleries.
Admissions
Admission: 150 kr
Reduced admission: 120 kr (for seniors and students)
Free admission for those 18 and under and Friends of Moderna Museet.
Visit information
This exhibition contains explicit images of violence. For more information, please talk to our hosts at your visit.
Guided Tours
Curator tours (in Swedish)
Saturday 29 June at 14, with Camilla Carlberg, Head of Learning
Tuesday 3 September at 17.30, with Anna Tellgren, curator
Guided tours in different languages
Guided tours in English, Swedish, and other languages are given regularly. All tours and full programme to the exhibition are listed in the calendar: calendar Arthur Jafa
Catalogue
Exhibition catalogue is available in the Shop at the museum.
The exhibition is on the 4th floor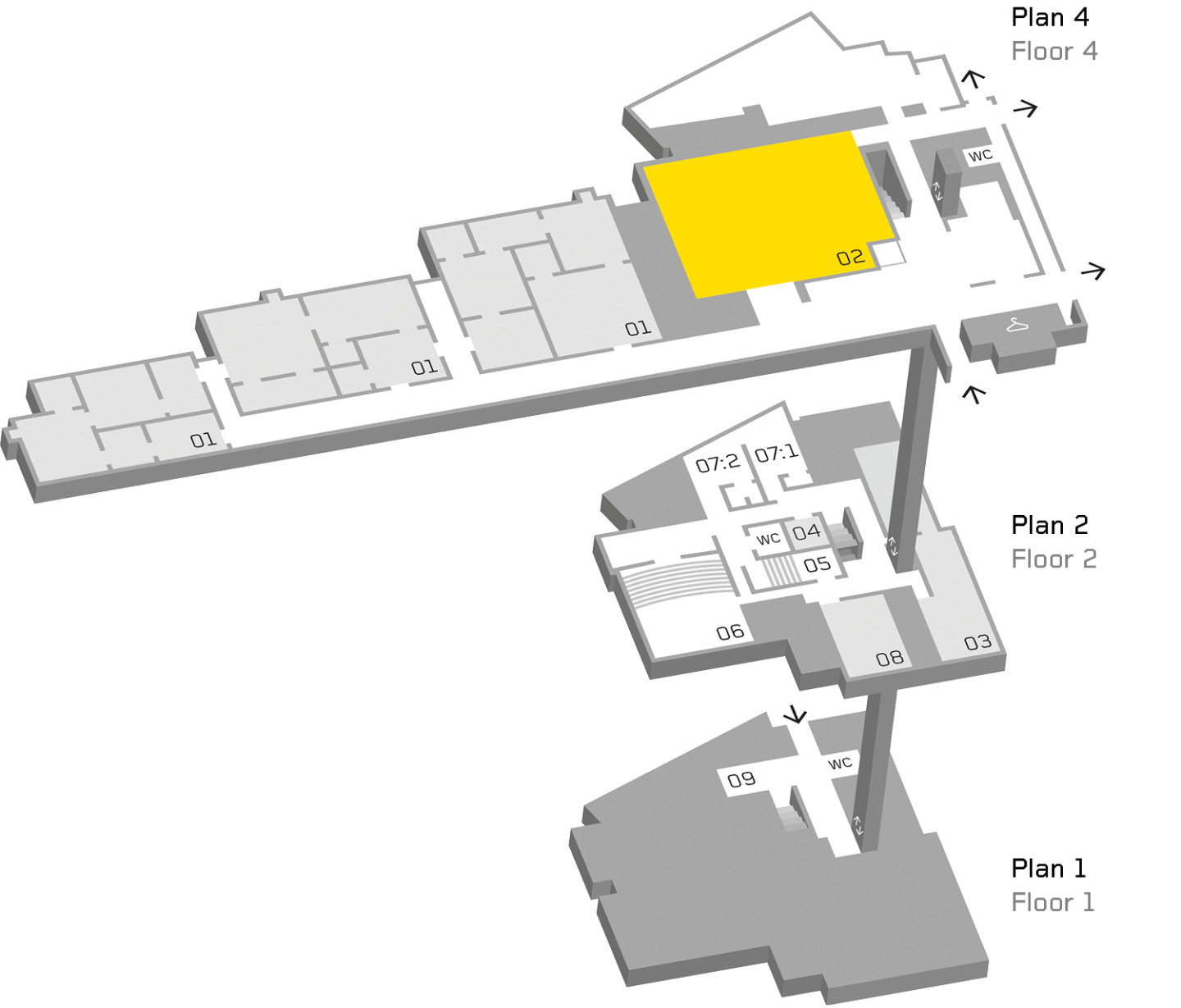 Presented in partnership with the Serpentine Galleries.