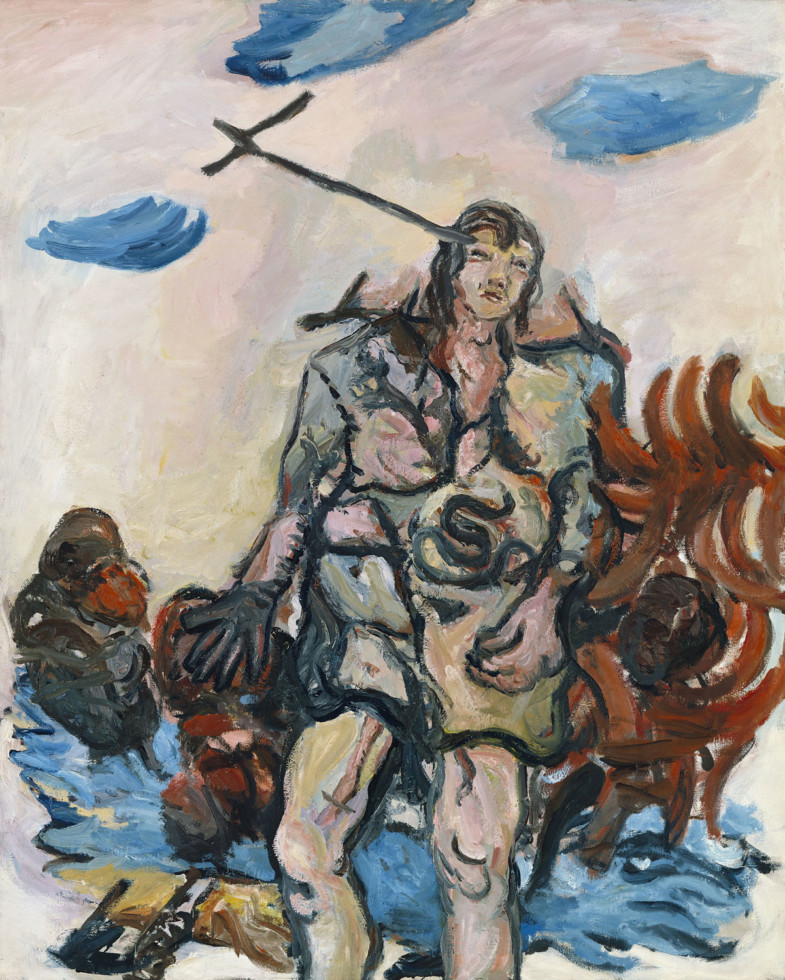 Georg Baselitz lives and works outside Munich, Germany, and in Imperia, Italy.
Born in 1938 as Hans Georg Kern in Deutschbaselitz, Saxony, in East German. Was accepted at the Academy of Art in East Berlin in 1956. Moved to West Berlin in 1958 and changed his last name to Baselitz after his home town. Continued studying art in 1957–62 at the Hochschule der Künste in West Berlin. In 1980, he represented West Germany at the national pavilion at the Venice Biennale; in 2015, he was chosen by the curator Okwui Enwezor for inclusion in the 56th Biennale. Baselitz participated in Documenta 5 and 7 in Kassel.
Selected solo exhibitions
2014: Back Then, In Between, and Today, Haus der Kunst, Munich.
2011: Baselitz, sculpteur, Musée d'Art Moderne de la Ville de Paris.
2010: Recent Paintings, Pinacoteca, São Paulo.
1995: Retrospective, Guggenheim Museum, New York. Baselitz is represented in the collections of Museum Ludwig, Cologne; The Museum of Modern Art, New York; Metropolitan Museum, New York; Tate Modern, London; and several other institutions.