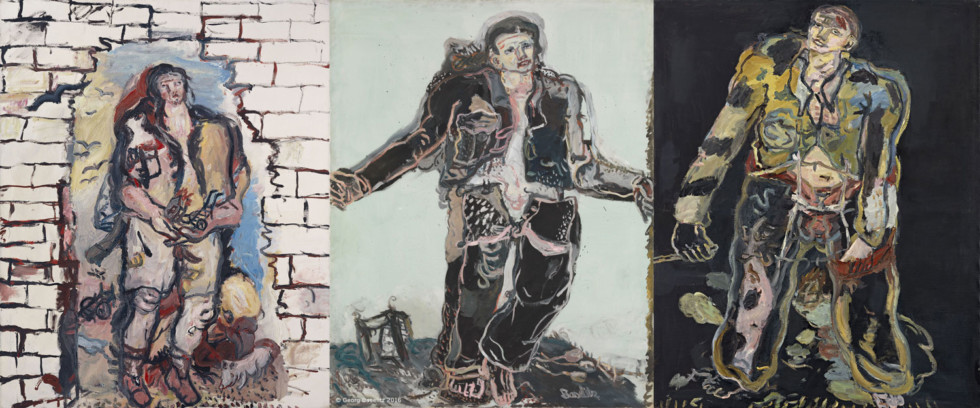 Georg Baselitz
The Heroes
11.11 2016 – 19.2 2017
Stockholm
Monumental, figurative paintings and drawings of tattered and frail soldiers fill our galleries in autumn 2016. This exhibition focuses on two controversial series of works, Heroes and New Types, which Georg Baselitz created in 1965–66, in his early career.
Georg Baselitz is regarded as one of Europe's most prominent and influential artists. The subject matter in the series Heroes was a provocative reminder of German history, in an era when the nation was rejoicing in "the German economic wonder". The art scene, which was dominated by the shiny surfaces of pop and cool minimalist abstraction, also spurned his works as out of touch with the times. They offered no optimistic outlook. On the contrary, they seemed to sceptically highlight failure. Despite the aggressiveness of the vivid brushwork, the intense colours, and the frontal compositions with thick outlines, the figures seem to convey resignation and vulnerability.
Curator: Magnus af Petersens
Interview with Georg Baselitz
The exhibition film is produced by Städel Museum. Subtitles available in English and German. Watch it on YouTube: Georg Baselitz. Die Helden – Ausstellungsfilm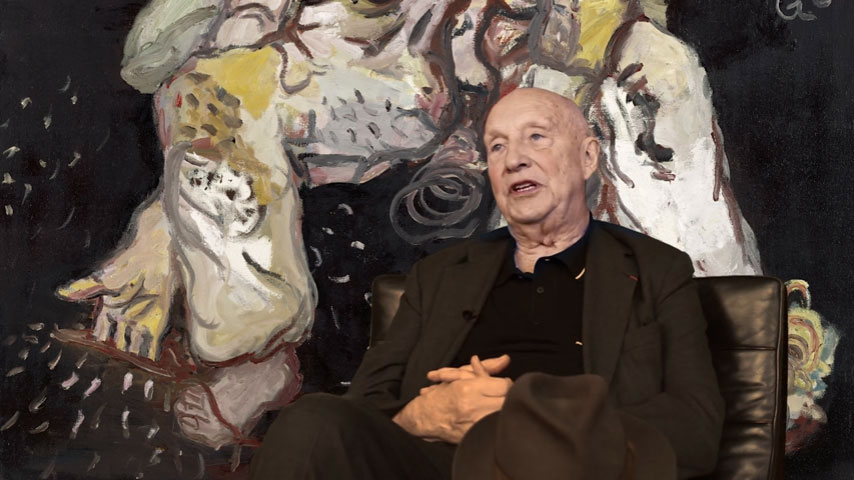 An exhibition of the Städel Museum, Frankfurt am Main in collaboration with Moderna Museet. The exhibition is curated by Max Hollein.
Supported by


The exhibition is on the 4th floor