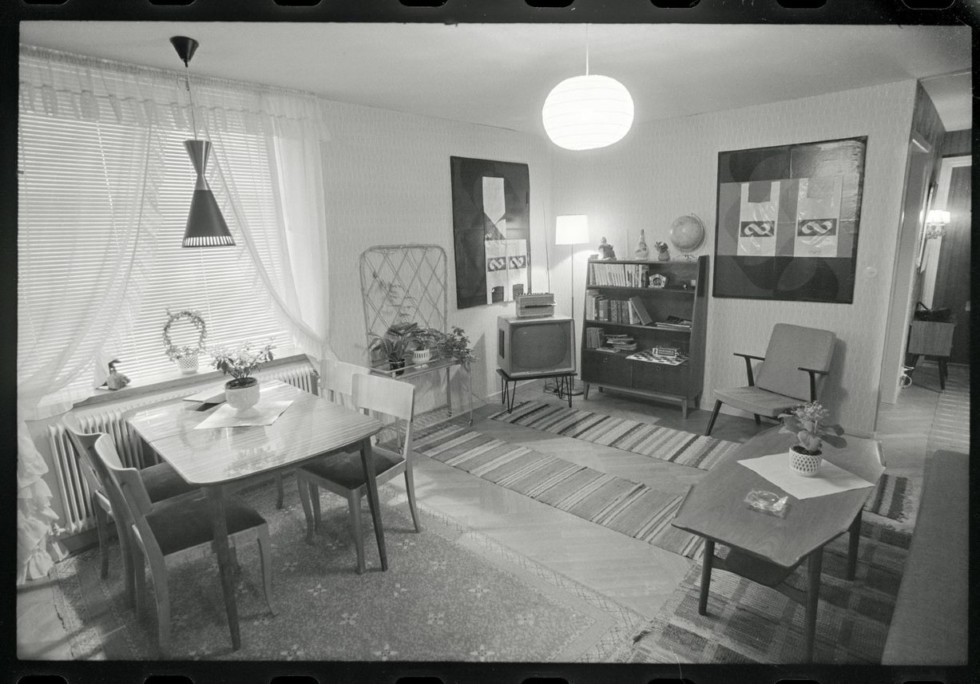 Björn Lövin
The Surrounding Reality
2.4 – 18.9 2022
From the 1970s, Björn Lövin engaged persistently in an exploration of the changing society, revealing the gap between the welfare state, consumerism and the groups excluded.
Several works examine the relationship between individual and collective, between image and reality.
Björn Lövin's (1937–2009) immersive installations or environments, constructed out of carefully chosen details that together formed fictive worlds in which visitors could move around, made him one of Sweden's first installation artists.
Björn Lövin's installations have been presented at various institutions, including Moderna Museet and Centre Georges Pompidou, but none of them have been preserved in their entirety. The major exhibition this spring will have Lövin's Consumer in Eternity and Mr P's Money, shown at Moderna Museet in 1971, as its starting point. Several of Björn Lövin's extensive installations will be recreated for the occasion, to present this artistic practice that was so deeply characterised by constant exploration and a conceptual approach, addressing subjects and issues that are acutely relevant to this day.
Curator: Matilda Olof-Ors, intendent
Besöksinformation
Entrépriser
Förköpsbiljett krävs av alla besökare till utställningen – gäller även barn och övriga med fri entré.
Entrépris: 150 kr
Reducerat pris: 120 kr (gäller för studenter och pensionärer)
Alltid fri entré för alla under 19 år och Moderna Museets Vänner.

Utställningen visas på plan 4