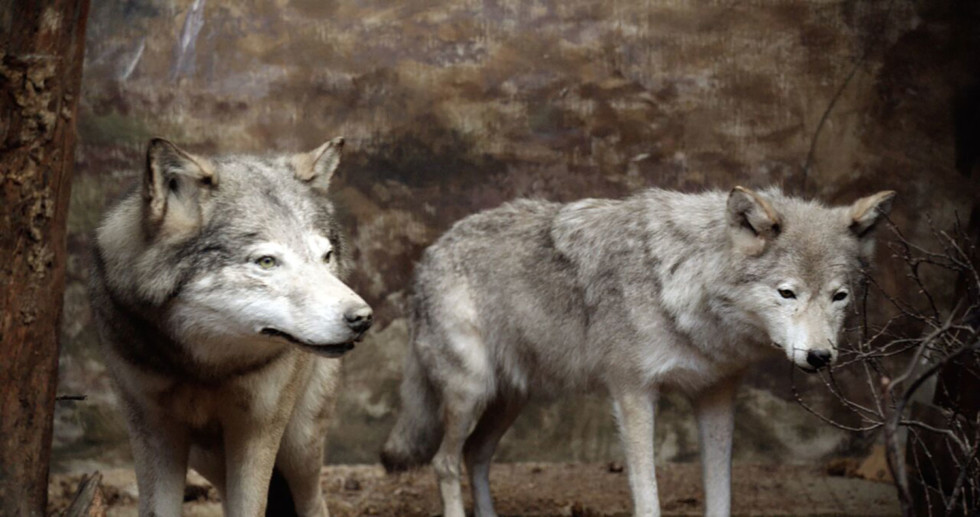 Gerard Byrne
Jielemeguvvie guvvie sjisjnjeli – Film Inside an Image
8.4 2017 – 3.9 2017
Stockholm
A new and twisted vision of Nordic nature is presented in the Irish artist Gerard Byrne's new film, shot at the Biological Museum in Stockholm. Byrne's work is based on the museum's setting, with stuffed Nordic animals against a backdrop painted by Bruno Liljefors.
The Biological Museum was built in 1893. It was the world's first natural history museum using a large-scale diorama, a format using  genuine, three-dimensional objects against a painted backdrop that give the illusion of animals or people in their natural habitat.
The only source of light in the museum is from the windows in the ceiling. Byrne thus compares the museum to a camera, which creates its frozen images through light. When photography and film were still in their infancy, visitors had this opportunity to experience the Nordic wilderness in the middle of the city. Byrne films this setting in one unbroken tracking of the camera. The stuffed animals look as if they have paused in mid-movement.
Byrne's earlier video installations recycle images and conversations from various media and epochs. Byrne explores our perception of the contemporary world by revisiting history.
Curator: Magnus af Petersens
Part of the Before and Behind the Lens project
Gerard Byrne – Jielemeguvvie guvvie sjisjnjeli – Film Inside an Image is part of the photographic project Before and Behind the Lens, which consists of a series of exhibitions, discussions and guided tours. Before and Behind the Lens examines the role of photographic images in art and the transformation of the medium since the early experiments with new technology in the 19th century, to today's explorations of the potential of the optical lens.
"Gerard Byrne. Jielemeguvvie guvvie sjisjnjeli. Film Inside an Image" was produced by Moderna Museet in association with Mead Gallery at Warwick University in the UK, and Monash University in Melbourne, Australia.
The exhibition is on the 2nd floor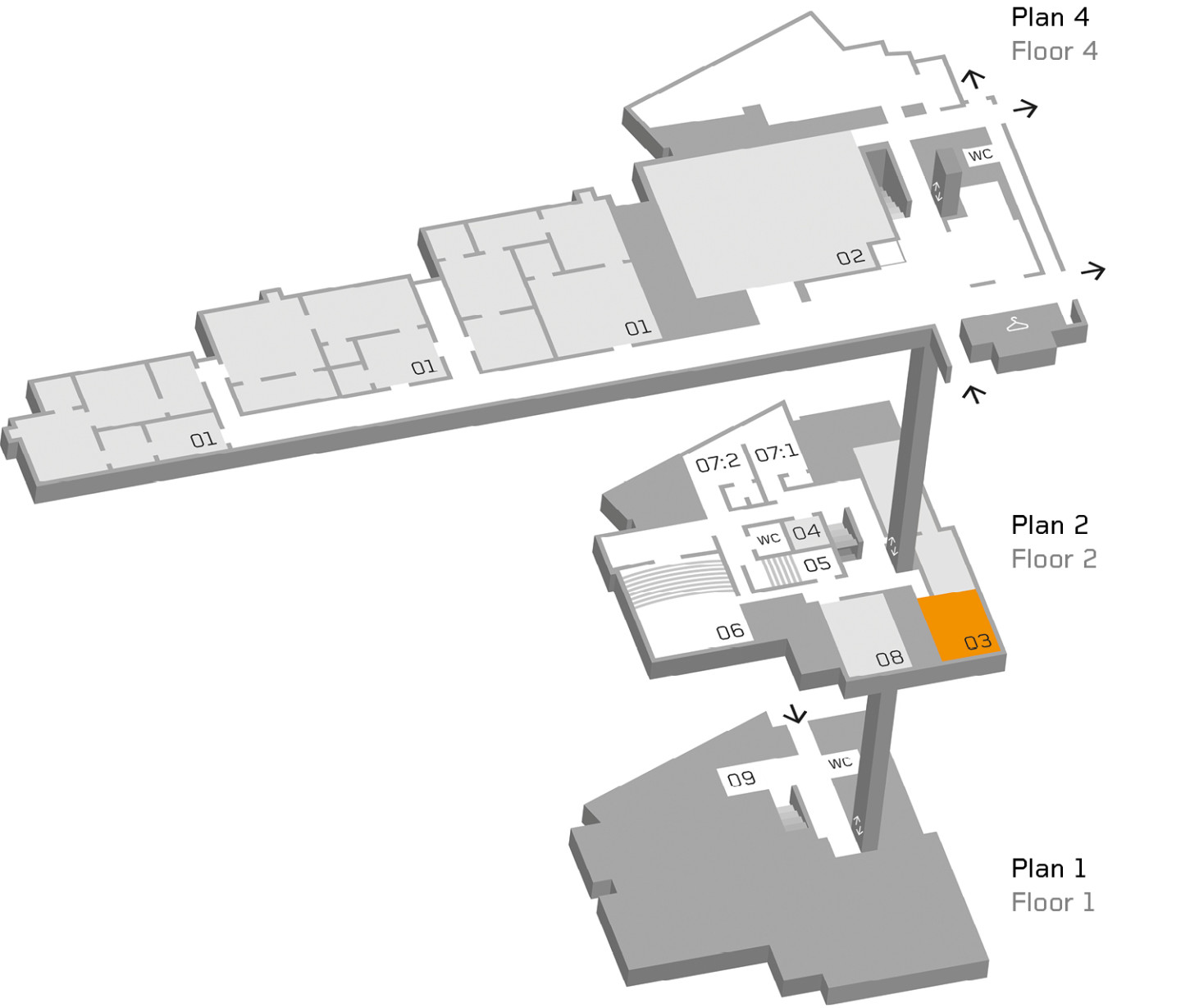 Images