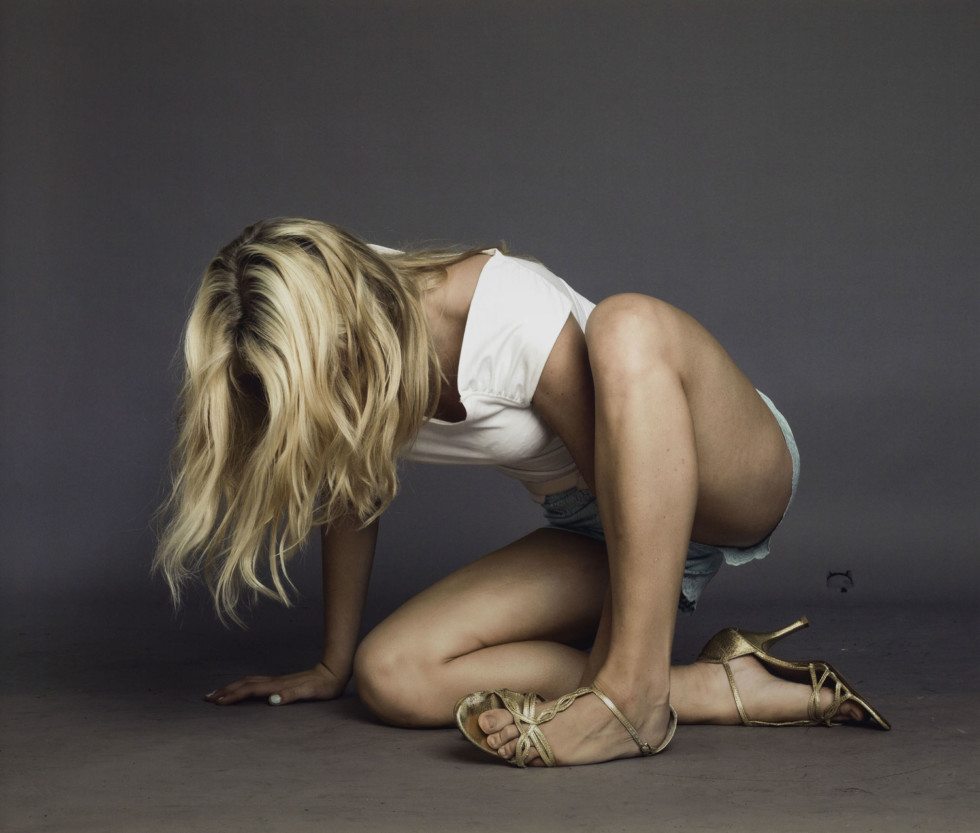 Golden Sunset
25.3 2017 – 4.3 2018
Stockholm
See contemporary Swedish photography! We are featuring recently-acquired photo-based works by Miriam Bäckström, Linda Hofvander, Jenny Källman, Tova Mozard, Julia Peirone, Eva Stenram, and Martin Karlsson Tebus.
This exhibition presents the very latest in Swedish photographic art. These new works ask questions about the photographic image as a construct. Digitalisation has completely changed the way images are created, shared and manipulated. Documentary and narrative photographic traditions live on, but often in hybrid forms, where appearance and reality are hard to tell apart. While some pictures are manipulated or computer-generated, others may be created using more conventional methods.
The exhibition title, Golden Sunset, is from one of Julia Peirone's portraits of teenage girls, in a series where each work is named after a cocktail. Ultimately, this may spark associations to ideas on the twilight of photography – as it is now in the process of transforming into something other than what we previously thought of as photography.
Participating artists
Miriam Bäckström was first recognised in the 1990s for her photographs of scenographies. Since then, she has become renowned for her images and films on the boundary between documentary and staged scenes, with actors going in and out of character. The monumental tapestry Smile as if we have already won (2013) is based on a computer-generated picture that has been transferred to this unique and time-consuming medium, in contrast with the digital, virtual image.
Linda Hofvander works with analogue photography. Several of her images, including The Interwoven Room (2016) and Fold I (2013), are virtually abstract, building on the capacity of light and shadow to create displacements in the depicted spaces. Green Screen (2012) shows a screen of the kind used for film and TV shoots, a surface that can be replaced by other pictures in post-production.
Jenny Källman's images may appear enigmatic. The scenes imply a narrative, albeit a hazy, subdued one. She explores the phenomenon of light in photography, but the light in her pictures is sometimes dazzling and burns out the picture rather than highlighting its motif, which is often teenagers, who appear distracted, isolated in a world of their own.
Tova Mozard's photographs and video works are charged with allusions to film, both in content and style. The cinematic settings are both familiar and strange. The scenes invite us to see them as precisely that, scenes in a narrative. When the story is left hanging, the images appear slightly absurd, comical or eerie.
Julia Peirone's serial portraits capture her models in what appears to be unguarded moments; the figures are elusive, yet exposed. These teenage girls look uncomfortable, fragile in their precarious poses, but at the same time paradoxically monumental, filling the pictorial surface, as though they could break free from it if they stood up. The titles, such as Golden Sunset, are from cocktails.
Eva Stenram uses found photographic images and rarely takes photographs herself. When she does, she aims her camera at other photos. Per Pulverem Ad Astra is a series of photographs taken by a robot on Mars. The artist has allowed dust to settle on the pictures before photographing them. Vanishing Point is based on a 1960s pinup. Stenram has taken details from a fabric in this voyeuristic image and combined them digitally into a pattern that she then printed on a roll of textile placed next to the enlarged and processed photograph.
Martin Karlsson Tebus´ extensive work Arcadia. Model, Museum, Playground, of which a selection is shown here, is an inventory of parks with historicising architecture, often created in the 18th or 19th centuries. Many of the buildings were intended as decorative pavilions or follies, and have no real practical purpose. They are style imitations, nostalgic images created in a time when industrialism and modernity were changing the cities. The photographs are slightly over-exposed, giving them a sense of being wrapped in mist.
Curator: Magnus af Petersens
Part of the Before and Behind the Lens project
Golden Sunset is part of the photographic project Before and Behind the Lens, which consists of a series of exhibitions, discussions and guided tours. Before and Behind the Lens examines the role of photographic images in art and the transformation of the medium since the early experiments with new technology in the 19th century, to today's explorations of the potential of the optical lens.
The exhibition is on the 4th floor