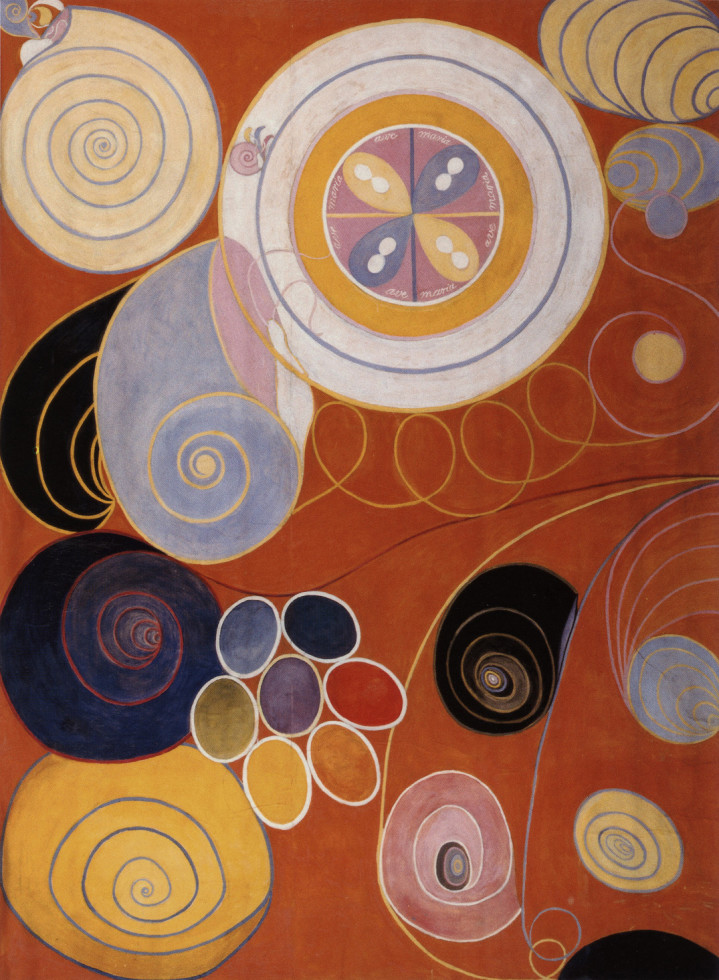 Hilma af Klint
3.11 2005 – 23.4 2006
Stockholm
Hilma af Klint's (1862-1944) ultra-modern works have intrigued the art world since the late 1900s. Where other pioneers of abstract art, for instance, Kandinsky and Malevich, sought to revolutionise the conventional concepts of art, her approach to the abstract was inspired by spiritism, theosophy and anthroposophy. Hilma af Klint did not ascribe to any of the established avant-garde movements of her time. Instead, she saw herself as a medium.
After studying at the Royal Academy of Art in Stockholm, Hilma af Klint embarked on a major suite of paintings in 1904-06. She herself described it as a spiritual "mission". She earned a living as a portrait painter, a common fate for women artists. Convinced that her contemporaries would not understand her spiritual works, she stipulated that they must not be exhibited until 20 years after her death.
In 1986, a murmur went through the international art scene. A Swedish hitherto unknown woman painter was presented as a key figure in the exhibition The Spiritual in Art – Abstract Painting 1890-1985 in Los Angeles. Even though abstract art has often been perceived as a primarily formalistic movement – a play with colours and shapes – the pioneers were remarkably often driven by spiritual conviction.
Today, Hilma af Klint's oeuvre is the legacy of a foundation that has generously deposited several of her works in Moderna Museet. Here is one of the paintings from 1907 which were intended for the spiral-shaped temple the artist dreamed of building for her works. Also shown are a number of the paintings in the Swan series from 1915, along with a few examples of the freer compositions she embarked on after she had completed her "mission".