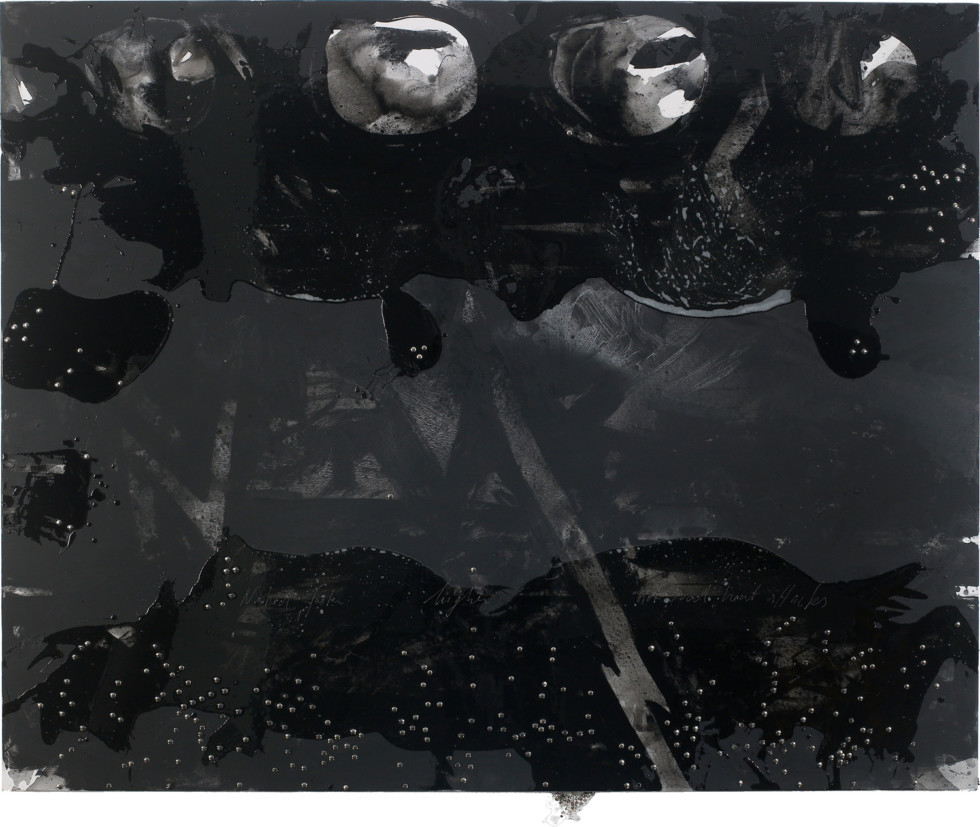 Jutta Koether
The Thirst
5.3 2011 – 24.4 2011
Stockholm
The German artist Jutta Koether(b. 1958) lives and works in New York and, more recently, in Berlin. She is a professor at the Hochschule für Bildende Künste in Hamburg.
Her work, with its multifaceted art practice has never been shown in Sweden. The exhibition at Moderna Museet will feature some 30 works from 2005 to the present day. For many years, Jutta Koether has been an artists' artist, producing works that mix painting, performance and music. She is also an art critic and contributor to the music magazine Spex. Works by Jutta Koether have been shown at venues including the Whitney Biennial in New York and the Kölnischer Kunstverein and Kunsthalle Bern.
For the Moderna Museet exhibition a performance programme is planned, featuring Jutta Koether herself, the legendary Kim Gordon (Sonic Youth guitarist) and the poet Tony Conrad. A selection of her previous performances will be shown in conjunction with the exhibition.
Programme
Lecture: Isabelle Graw
STOCKHOLM 4 MARCH AT 5 PM
Painting against Painting – speech acts, self-regulation and vitality in the Rheinland of the 1960´s, 1970´s and 1980´s.
The Auditorium. Language: English. Limited number of seats. In collaboration with the Gotehe-Insitut.
Isabelle Graw is a professor for art theory and art history at the Staatliche Hochschule für Bildende Künste (Städelschule) in Frankfurt am Main, Germany, where she co-founded the Institute of Art Criticism. She is an art critic and co-founder of Texte zur Kunst in Berlin. Recent publications include Die bessere Hälfte. Künstlerinnen im 20. und 21. Jahrhundert (DuMont Buchverlag 2003) and Der große Preis. Kunst zwischen Markt und Celebrity Kultur (Sternberg Press, 2010).
Curator: Iris Müller-Westermann
The exhibition is produced by Moderna Museet.
With support from