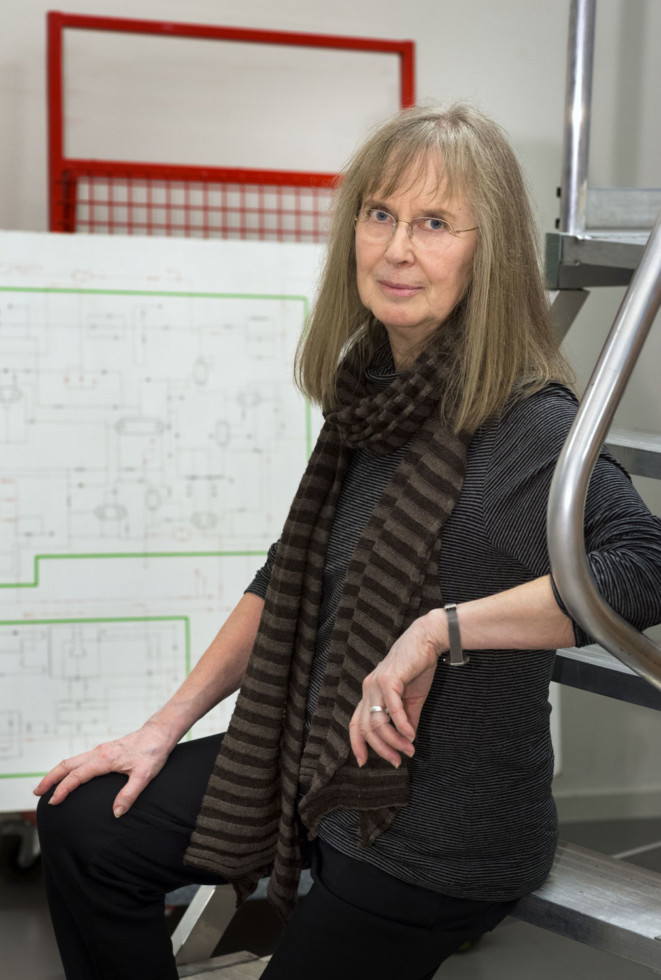 Ulla Wiggen was born in Stockholm in 1942. In 1967–72, she was enrolled at the Royal Institute of Art in Stockholm. Her first exhibition and breakthrough took place in 1968 at Galleri Prisma in Stockholm, while she was still a student. That year, she also took part in Cybernetic Serendipity. The Computer and the Arts at the ICA in London. At the time, Ulla Wiggen was involved in Fylkingen, an association for new music and intermedia.
She participated in the exhibition Public Eye at Kunsthaus in Hamburg in 1968. From the late 1970s, she devoted herself increasingly to her profession as a psychotherapist. The gallery Ynglingagatan 1 in Stockholm exhibited her work in 1995. Ulla Wiggen is represented in the Moderna Museet collection by the paintings Simultaneous Interpretation (1965) and TRASK (1967). The latter was acquired at her first exhibition in 1968 and was shown in 2012 as part of Ghosts in the Machine at the New Museum in New York, curated by Massimilano Gioni.
Moderna Museet Essä
Om Ulla Wiggen, a dialogue between the critics Peter Cornell and Frans Josef Petersson, with an in-depth contextualisation and discussion of her oeuvre, is published in the series Moderna Museet Essä in conjunction with the exhibition.