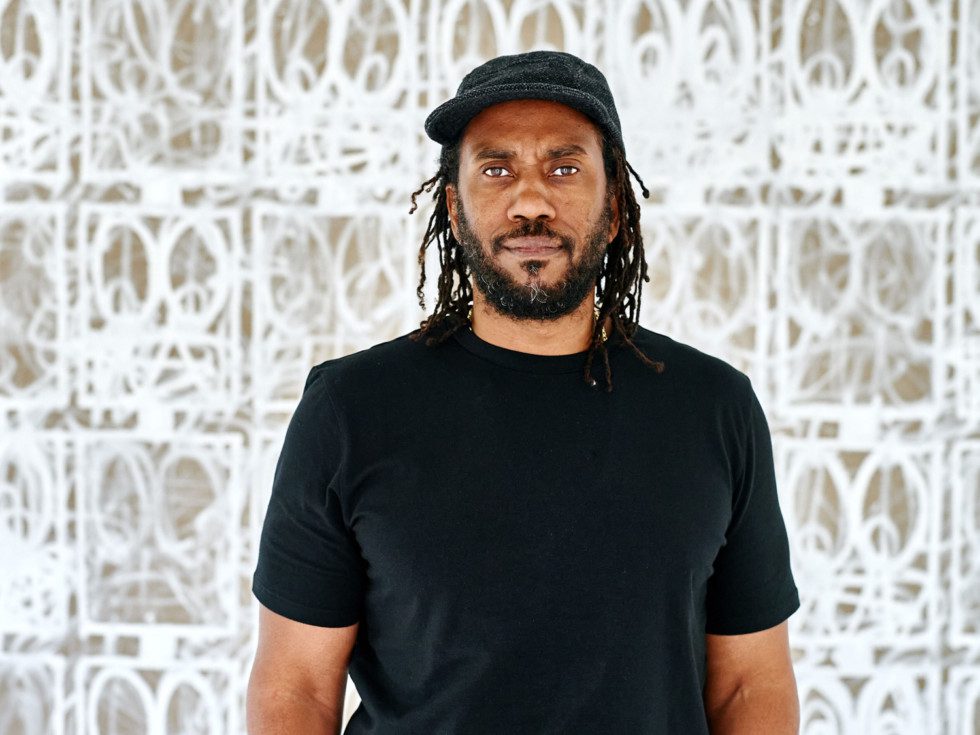 Seven Rooms and a Garden
Rashid Johnson + Moderna Museet
30.9 2023 – 8.9 2024
"Seven Rooms and a Garden" is an exhibition that juxtaposes the practice of the American conceptual artist, painter, sculptor, and filmmaker Rashid Johnson (b. 1977) with works from the Moderna Museet collection.
In the exhibition, Johnson proposes a question: how can you inhabit and live in a museum collection? His point of departure is the relationship between the home as an intimate place that holds the seemingly insignificant acts and fleeting moments of daily life – happiness and pain, longing and anxiety, rest and routine – and the museum's presentation of its collection as a public space.
Each room in the exhibition shows a different personal or artistic relationship between Johnson and the work of other artists, including Louise Bourgeois, David Hammons, Jackson Pollock, Cy Twombly, and Stanley Whitney. Tenderness, appreciation, love, and kinship are mixed with critique, scrutiny and misunderstanding, as well as the occasional inside joke between artists. Together, these seven rooms and a garden are home, the interior of Johnson's practice.