Sleepless Nights
From the 1980s in the Moderna Museet collection
28.2 2023 – 14.1 2024
In the 1980s, a number of outstanding female artists emerged in Sweden and the Nordic region. They are the hub of the exhibition "Sleepless Nights – From the 1980s in the Moderna Museet collection", featuring works by, among others, Cecilia Edefalk, Tuija Lindström, Ingrid Orfali and Cindy Sherman.
Buy ticket
Adult: 150 SEK
Senior/student: 120 SEK
Free admission for those 18 and under and Klubb Moderna
Audio guide
Don't miss our Audio guide about "Sleepless Nights – From the 1980s in the Moderna Museet's collection". Listen and learn more about the works and artists represented in the exhibition.
Audio Guide: Sleepless Nights
Art Adventure for children
Join our Art Adventure for children in the exhibition "Sleepless Nights"!
Pick up the instruction sheet at the information desk on floor 4 and get ready for an exciting adventure amongst the art of the 1980's.
Playlist: Listen to the 1980s!
On Spotify, we have collected artists and songs that connect to both "Sleepless Nights" and the 1980s. The playlist is continuously updated, so jump right in and listen:
Two characteristics of the 1980s are the financial ups and downs and the fear of HIV and AIDS. At the same time the art market is on fire, the alternative art scene provokes, and the cold war is coming to an end. Traces of this contradictory pivotal point between the political 1970s and the artistically terser 1990s can be found in the Moderna Museet collection. This includes works by some of the international megastars but, more importantly, by a large number of famous and unknown artists from Sweden.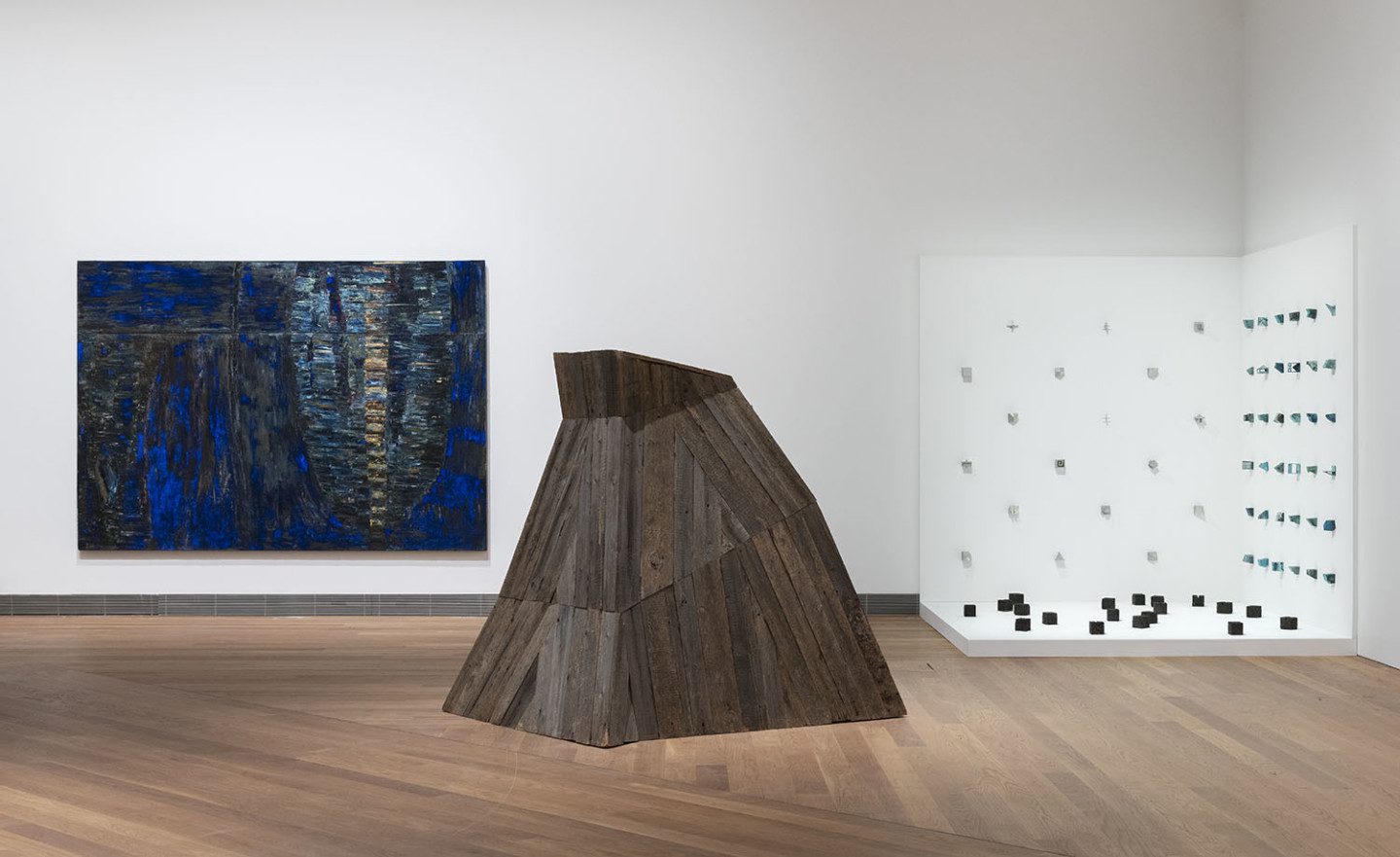 The artists presented in "Sleepless Nights" include Barbro Bäckström, Stina Ekman, Eva Löfdahl and Marika Mäkelä, but also international names such as Tracey Moffatt and Cindy Sherman. A few male artists will also feature, including Torsten Andersson, Max Book, Daniel Buren and Pierre Lobstein along with Robert Mapplethorpe and Andy Warhol.
The exhibition title is inspired by Teresa Wennberg's large video installation "Nuit Blanche" from 1983. In the video installation, consisting of 25 TV screens, Teresa Wennberg portrays the first tense meeting between two people. Wennberg was one of many artists from this period who experimented with video and computer art, media that were then in their early days.
The Swedish art scene was dominated by men at the time, while women artists searched for and found other strategies, including new technologies, different subjects and motifs. Many of them also taught at art schools, making a deep impression, not least on the next generation of women who engaged in photo-based art in the 1990s. – Anna Tellgren, Curator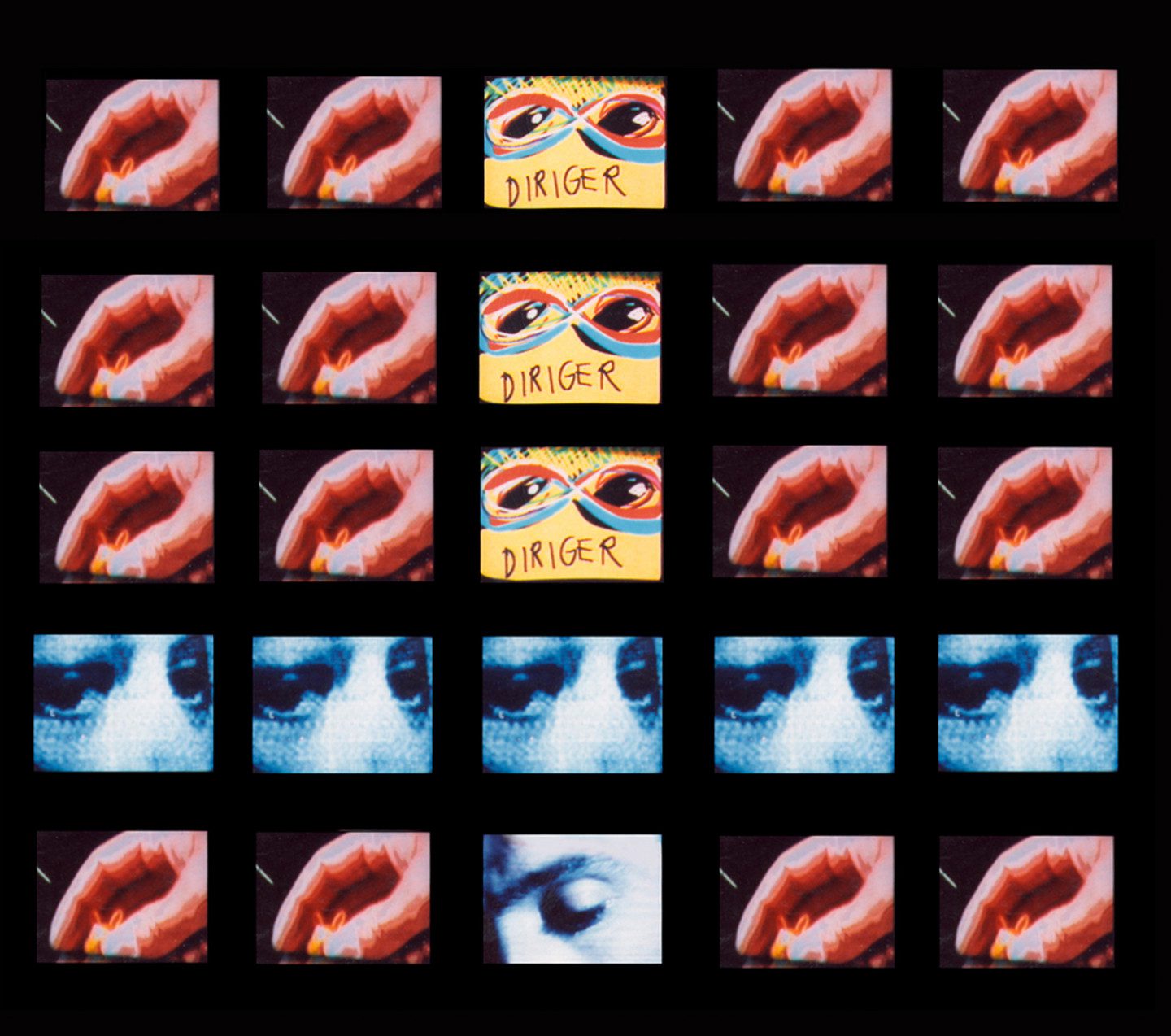 Participating artists
Kristina Abelli Elander, Torsten Andersson, Dara Birnbaum, Max Book, Daniel Buren, Barbro Bäckström, Dawid, Marcel Duchamp, Cecilia Edefalk, Stina Ekman, Ronald Jones, Tom Kalin, Barbara Kruger, Louise Lawler, Matts Leiderstam, Roy Lichtenstein, Tomas Lidén, Tuija Lindström, Pierre Lobstein, Eva Löfdahl, Robert Mapplethorpe, Tracey Moffatt, Marika Mäkelä, Suzanne Nessim, Ingrid Orfali, Francis Picabia, Marion Scemama, Cindy Sherman, Laurie Simmons, Ingvar Sjöberg, Stig Sjölund, Gunnar Smoliansky, Andy Warhol, Teresa Wennberg, Joel-Peter Witkin and David Wojnarowicz.